What Emilia Clarke Has Been Up To Since Game Of Thrones Ended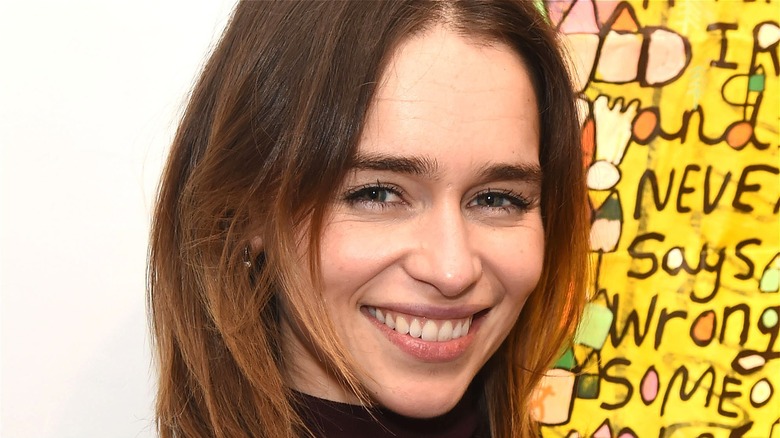 David M. Benett/Getty Images
With George R.R. Martin's source material, a staggering production budget, and legions of devoted fans behind it, "Game of Thrones" unsurprisingly became a smash success. Debuting on HBO in April of 2011, the fantasy-infused political drama would extend for eight total seasons before bidding television viewers farewell in 2019. It's no secret that the show's waning days atop the small screen mountain met heavy controversy and fan backlash, but don't let that all fool you. "GoT" had a lot going for it, especially when it came to the up-and-coming acting talent it highlighted.
While "Game of Thrones" first pulled prospective viewers in with names like Sean Bean, Lena Headey, and Peter Dinklage, it wouldn't take long for them to become enamored with its fresh faces too. Arguably the most prominent among them was Emilia Clarke, who landed the role of Daenerys "Mothers of Dragons" Targaryen at a mere 23 years of age with little professional acting experience to speak of (via Entertainment Weekly). Nevertheless, she churned out stellar performance after stellar performance throughout the program's entire run, making Daenerys one of its most memorable characters.
Now nearly three years removed from the "Game of Thrones" series finale, let's take a look at what Emilia Clarke has been up to in front of and away from the camera.
Clarke hasn't done much acting since Game of Thrones wrapped up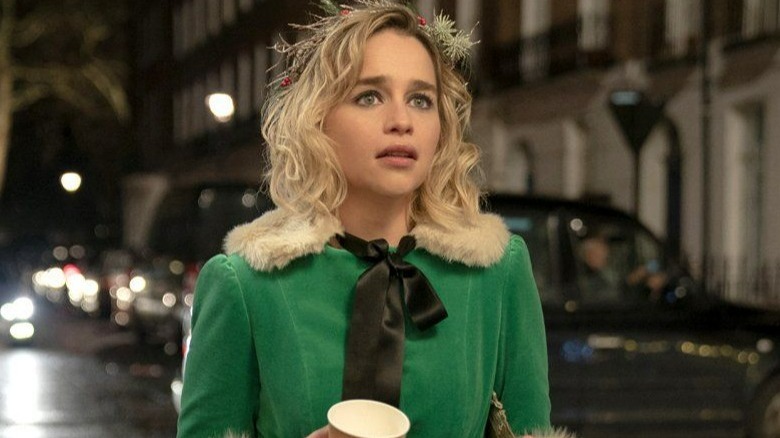 Universal Pictures
As "Game of Thrones" quickly picked up steam and Emilia Clarke's stock in Hollywood began to rise, she had the chance to take part in some pretty major productions. For instance, in 2015, she signed on to play iconic heroine Sarah Connor in "Terminator Genisys," and in 2018, she took part in "Solo: A Star Wars Story" as Qi'ra. All the while, she popped up on TV shows like "Futurama," "Robot Chicken," and "Thunderbirds Are Go." However, this trend appears to have died down since the "GoT" finale, seeing as Clarke's filmography hasn't undergone a whole lot of expansion since then.
Only a few short months after ending her tenure as Daenerys Targaryen, Emilia Clarke starred in "Last Christmas" from director Paul Feig. This holiday rom-com did well with general audiences, though it left critics far less enthused. Nevertheless, it made a decent profit at the box office, closing out Clarke's 2019 on a high note. As for 2020 — a year ravaged by the COVID-19 pandemic –, she only added one project to her filmography: "Murder Manual." After premiering in the United Arab Emirates in 2019, director Phillip Noyce's "Above Suspicion" arrived in the United States in 2021, making it Clarke's sole release for the year.
Considering that she's joining the Marvel Cinematic Universe via "Secret Invasion" and voicing Malicia in the animated feature "The Amazing Maurice," 2022 is shaping up to be a standout year for Emilia Clarke.
Clarke is committed to her charity work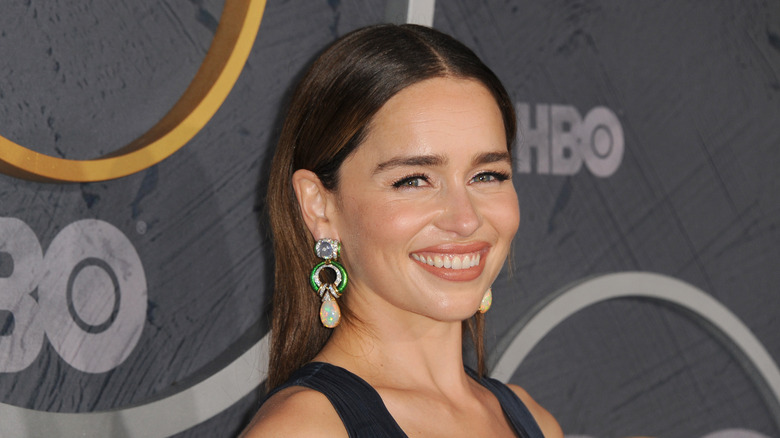 Tinseltown/Shutterstock
Something that fans may not know is that Emilia Clarke faced two serious health scares early on in her "Game of Thrones" tenure. As she recalled to The New Yorker in 2019, she unexpectedly suffered from a brain aneurysm in 2011 and another in 2013, with both requiring varying degrees of surgery to treat. Thankfully, she made a full recovery on both occasions, but doing so proved incredibly difficult. Not wanting anyone to struggle the way she has, Clarke has since taken action and is working to find a way to help those dealing with similar, life-threatening ailments.
Emilia Clarke founded the charity SameYou in 2019, which dedicates itself to raising awareness of brain-related medical issues and reminding the public that recovery is indeed possible. Perhaps most crucially, though, SameYou is devoted to developing more effective treatment options and making them more widely available to those afflicted. According to the organization's website, it has partnered with various leading medical institutions to make this happen. Additionally, Clarke has worked hard to raise funds and keep up morale during the seemingly endless COVID-19 pandemic.
Though we haven't seen nearly as much of her on the big or small screen since "Game of Thrones" wrapped up, suffice to say, Emilia Clarke has kept herself busy and made excellent use of her time all the same.