What Are The Songs In Peacemaker Episode 3?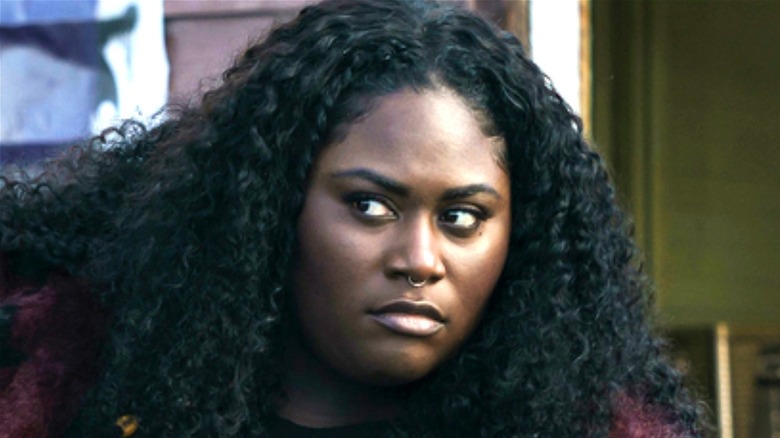 Courtesy of HBO Max
Following in the path set by Episode 1 ("A Whole New Whirled") and Episode 2 ("Best Friends For Never"), the third episode of James Gunn's "Peacemaker" continues to deliver a wide variety of catchy songs, in addition to some genuinely solid hours of superhero entertainment. While largely focusing on the glam rock genre that Christopher Smith (aka Peacemaker) (John Cena) enjoys so much, the music of the first two episodes has run the gamut of origins. From Swedish rock groups to German heavy metal bands, "Peacemaker" is truly helping us all expand our tastes in music. If, after watching the first episode, you aren't humming "I Don't Love You Anymore" by The Quireboys, you might be a Butterfly too!
Episode 3 ("Better Goff Dead") delivers five more songs that we think even the Butterflies would feel compelled to tap their feet (antennae?) to. Without further ado, let's dig into the tunes delivered by the latest episode of "Peacemaker." 
Episode 3 delivers an eclectic set of catchy tunes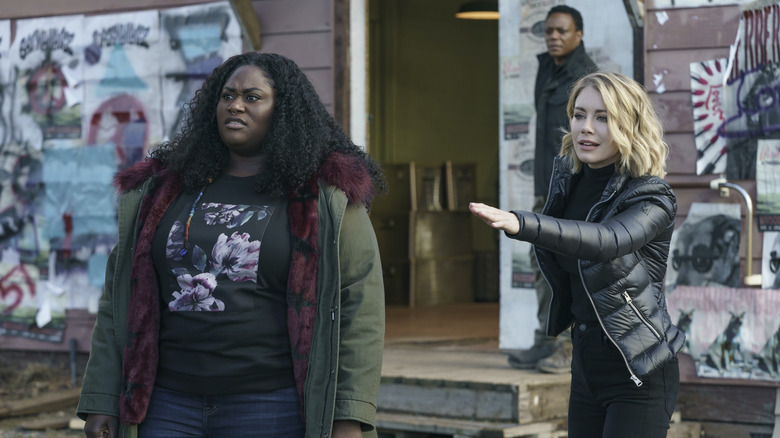 Courtesy of HBO Max
After the opening credits (as usual, featuring "Do You Wanna Taste It" by Wig Wam), "Peacemaker" wastes no time at all in introducing audiences to another new song. Before the episode name even appears on screen, it's obvious that Gunn is about to treat audiences with a heavy metal number. As John Economos (Steve Agee) swerves the team van down the street, an Enemies SWE song called "Powertrain" seems to propel the vehicle forward.
Later, when the team stakes out the home of Senator Royland Goff, the series slows the mood down a bit with "Would You Love A Creature" by Sister, a Swedish band (not to be confused with the American heavy-metal band of the same name (via Discogs). While no song in Episode 3 takes as much of a central on-screen focus as "I Don't Love You Anymore" in Episode 1 or "Don't Treat Me Bad" in Episode 2, the timing of this specific song is definitely telling audiences something about Peacemaker and Harcourt (Jennifer Holland).
From this point forward, "Peacemaker" fires off three more noteworthy tunes in fairly rapid succession. As Harcourt, Murn (Chukwudi Iwuji), and Leota (Danielle Brooks) invade the Goff home in search of Peacemaker and Vigilante (Freddie Stroma), we hear the opening guitar licks of "Six Feet Under" by Kissin' Dynamite. Elsewhere, Judomaster (Nhut Le) is doing what he can to escape from the compound. Just before Economos crashes his vehicle into him, the sounds of "Choose Me" by Band-Maid are audible in Judomaster's vehicle. Lastly, the final moments of the episode unveil the true origins of "Project Butterfly," in a startling reveal set to the sounds of "Push Push (Lady Lightning)" by Bang Camaro.