Michael Nyqvist, Star Of The Original The Girl With The Dragon Tattoo, Dead At 56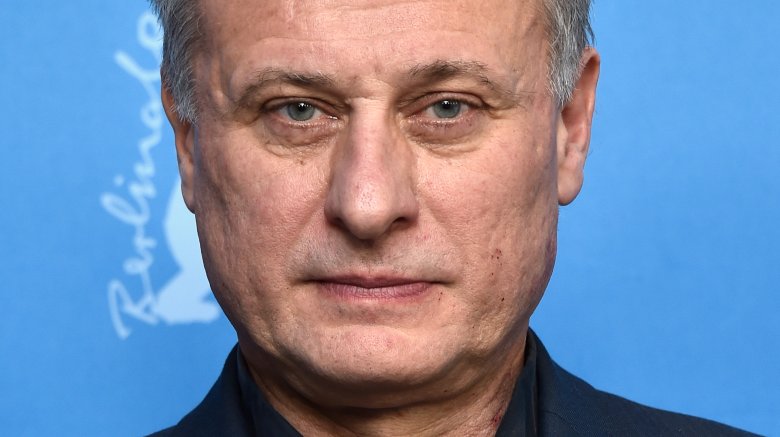 Getty Images
Swedish actor Michael Nyqvist, who starred in the original The Girl With the Dragon Tattoo movies, died June 27 after a battle with lung cancer, according to Variety. He was 56.
His representative released the following statement: "It is with deep sadness that I can confirm that our beloved Michael, one of Sweden's most respected and accomplished actors, has passed away quietly surrounded by family after a year long battle with lung cancer. Michael's joy and passion were infectious to those who knew and loved him. His charm and charisma were undeniable, and his love for the arts was felt by all who had the pleasure of working with him."
Nyqvist first gained attention as Mikael Blomkvist in the Swedish miniseries Millennium, based on Stieg Larsson's books that follow the character of Lisbeth Salander. The show was expanded into three theatrically released movies in 2009: The Girl With the Dragon Tattoo, The Girl Who Played With Fire, and The Girl Who Kicked the Hornet's Nest.
The success of the Swedish movies spawned David Fincher's American film adaptation of The Girl With the Dragon Tattoo with Daniel Craig in the role of Blomkvist.
Nyqvist later played the villain opposite Tom Cruise in Mission: Impossible — Ghost Protocol and Russian crime boss Viggo Tarasov in John Wick. He also appeared in 2015's Colonia with Emma Watson and this year's Hunter Killer with Gerard Butler.
He was also an author and published an autobiographical memoir called Just After Dreaming in 2010. 
Take a look back at other actors we've already lost this year.