The Real Reason Todd Hoffman Is Returning To Gold Rush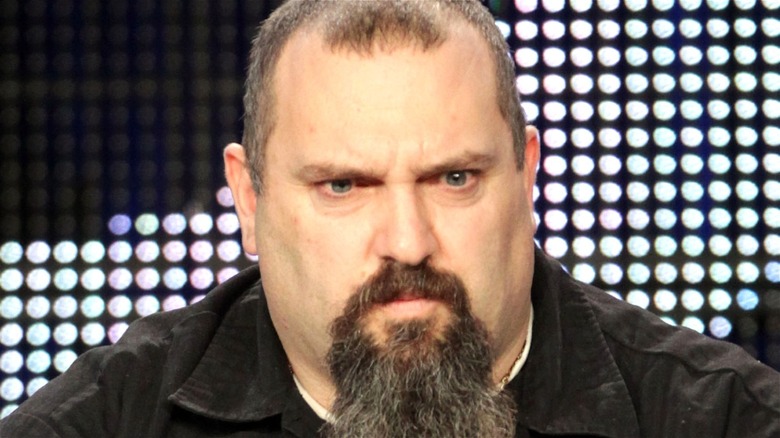 Frederick M. Brown/Getty
Discovery's "Gold Rush" came around in 2010. It arrived in the aftermath of the Great Recession when many people lost their jobs, so the show offered a glimpse of another way to strike it rich. It depicted hard-working men who weren't afraid to get their hands dirty as they dug and panned for glorious gold. And there from the very beginning was Todd Hoffman.
Hoffman went out into the Alaskan wilderness with his father, Jack Hoffman, to search for gold, resulting in his personal all-time record of over 3,000 ounces during Season 6. However, Hoffman left the show behind after Season 8 to pursue other interests, including co-hosting a podcast and singing. However, it appears as though he never lost his passion for mining. Hoffman's set to return to the world of Discovery, and while he won't be on the mainstay "Gold Rush" series, he'll still mine his heart out on a spinoff series that's bound to catch fans' attention.
Todd Hoffman will return for Hoffman Family Gold
Fans have long wondered whether Todd Hoffman, who left "Gold Rush" in 2018, would ever return to his digging roots. It looks like a triumphant return is, indeed, in the cards, as Oregon Live reports that the miner's returning for a new Discovery series titled "Hoffman Family Gold." The show will live up to its name by being a true family affair as Todd will be joined by his father Jack, as well as his son, Hunter. They'll also have a full crew of miners with them as they venture back to Alaska to hunt for gold. The show's projected to release on Discovery and Discovery+ at some point early in 2022. 
If you want more of a taste of what to expect with the new series, you can check out the teaser trailer, which has been released on YouTube. It shows clips of Hoffman's crew out in Alaska digging for riches, accompanied by a voiceover from Todd Hoffman himself, who says, "Three years ago, I walked away from gold mining, a beaten man. Now, I'm going back to Alaska. I know it's a long shot. It's our last shot. But you know what? No guts, no glory."
Stay tuned for more details on a release date when it becomes available.