Jake Busey Plays The Son Of Gary Busey's Character In The Predator Reboot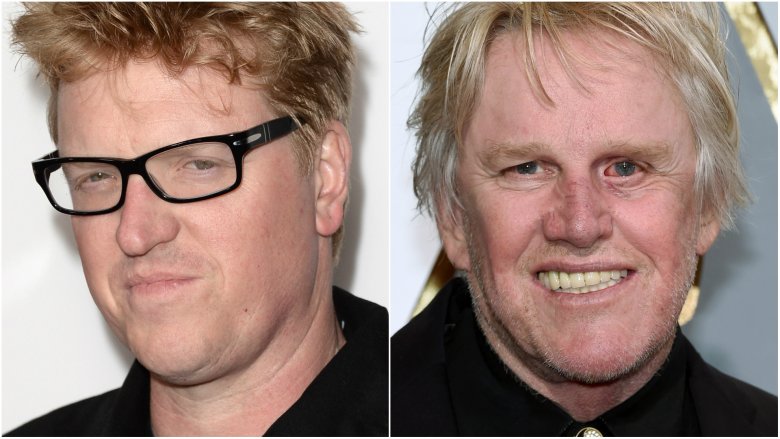 Getty Images
If you want an actor who looks like he could be Gary Busey's son, there's really only one guy to call. 
Jake Busey told The Red Booth Show (via Bloody Disgusting) that he plays the son of his dad's Predator 2 character in the upcoming franchise reboot from Shane Black.
In 1990's Predator 2, Gary Busey plays a sinister government agent named Peter Keyes who poses as the head of a task force investigating a drug conspiracy to cover his attempts to capture the Predator.
"[Black] called me and he said 'Hey, you wanna do this movie? We don't have money for you but it'll be a fun thing to come play and be your father's son,'" said the younger Busey. "So as much as I have followed by dad's footsteps career-wise, this is like really following in his footsteps by playing a character who is the son of the character he played."
So does this open the door for Jake Busey to start playing the kid of all of his dad's characters? Jake said it's probably unlikely. "I don't think there would be any other forum where I would do that," he said. "I think this is the one thing." Check out a photo of him on the set below.
The Predator will arrive in theaters Aug. 3, 2018. It's one of the movies that will blow everyone away that year.