The Video Game Adaptation Timothy Olyphant Regrets Filming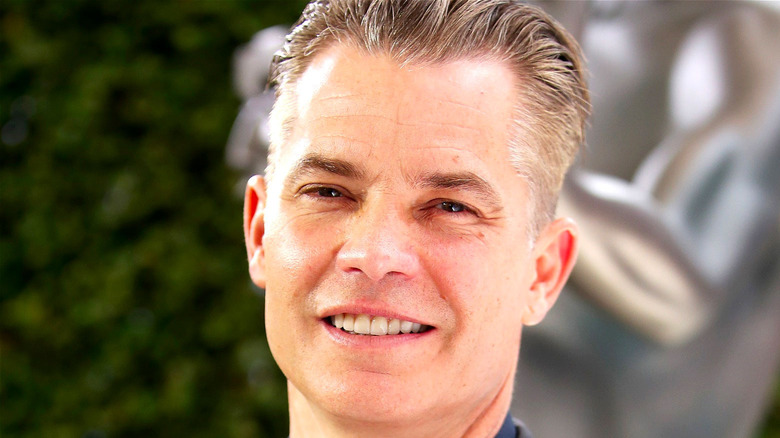 Rich Fury/Getty
There are some projects actors are clearly turning up to get a paycheck for and not much else. Even the great Sir Michael Caine famously recalled that following his appearance in "Jaws: The Revenge," "somebody said, 'Have you ever seen Jaws 4?' I said, 'No. But I've seen the house it bought for my mum. It's fantastic!'" (via Independent.ie). Such is the nature of the business for some stars and the projects they become a part of, most of which end with immense regret.
One actor that knew what he was signing up for and regretted it regardless was "Deadwood" and "Justified" star Timothy Olyphant. Delivering an impressive performance in the Western HBO show before it was abruptly canceled after three seasons, the actor was understandably keen to fill the gap that the show had left and took up any offers available. Besides appearing as the big bad opposite Bruce Willis in "Live Free Or Die Hard," one part he barely took a scan at before saying yes to was as an iconic video game character that became a performance the actor would do anything to forget.
Timothy Olyphant took a hit as Agent 47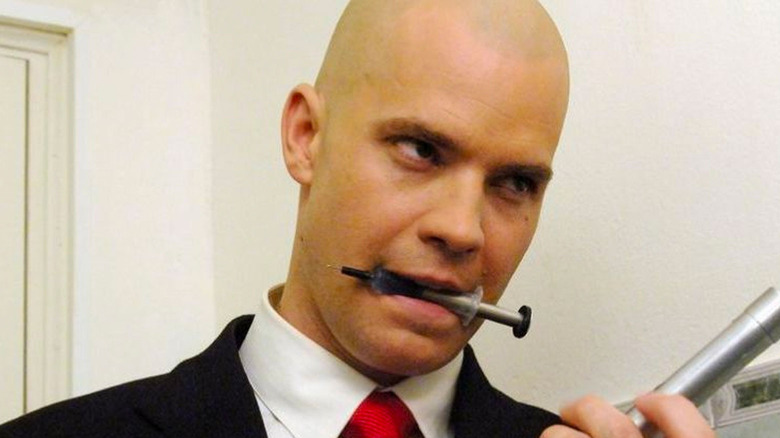 20th Century Fox
Speaking to Rolling Stone in 2019 following the release of the feature-length film and semi-revival of beloved series "Deadwood," Timothy Olyphant discussed the missteps made after the show was initially put out to pasture and his effort to snatch up just about anything that was offered in its place.
Besides taking the villainous role in the "Die Hard" franchise, Olyphant was offered the lead in a video game adaptation of iconic assassin Agent 47 in the 2007 film, "Hitman." According to the actor who eventually donned the iconic bald head, the discussion of coming aboard was a brief one. Olyphant recalled the experience to Rolling Stone, describing how he was asked, "What about this video game adaptation?", to which he simply replied, "Yes to that too. I'm in. I've got to make up some TV money."
The film was met with woeful reviews and has a rating on Rotten Tomatoes of 16%. It was a hard lesson that the actor had to learn in the end. "You know what, though? Those experiences were equally valuable." said Olyphant. "Find yourself bald in Bulgaria doing some pile of s–t, that will get you up a little earlier in the morning and make you work a little harder."