The Harry Potter And The Goblet Of Fire Scene That Caused The Director To Crack His Ribs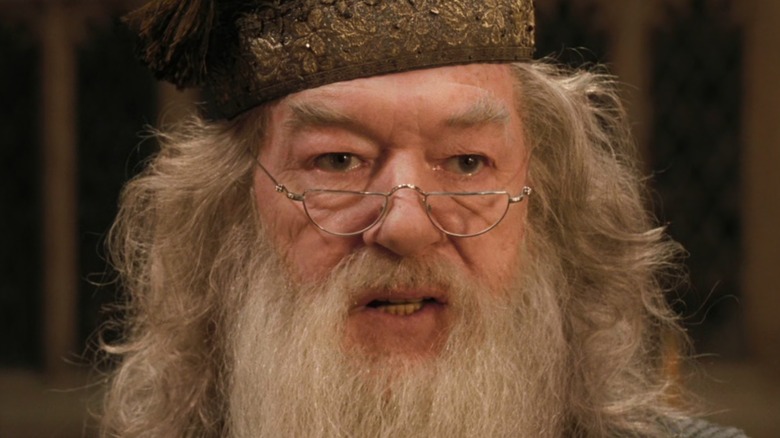 Warner Bros.
The "Harry Potter 20th Anniversary: Return to Hogwarts" special is essential viewing for all the Potterheads out there. The new reunion special focuses primarily on Daniel Radcliffe, Emma Watson, and Rupert Grint, but the four directors behind all eight "Harry Potter" films were also present. Chris Columbus, Alfonso Cuarón, Mike Newell, and David Yates discussed their experiences filming their respective movies and gave some great behind-the-scenes facts that fans never knew.
Columbus dished on a running gag with the crew and Richard Harris; Cuarón went into detail about why "Harry Potter and the Prisoner of Azkaban" was so dark, and Yates described why he changed the location of the final battle from the "Deathly Hallows" book.
Newell shared a surprising story about his time filming "Harry Potter and the Goblet of Fire." It turns out he jumped in a scene to show the actors what he was looking for, and by doing so, he ended up cracking some ribs.
Mike Newell cracked his ribs wrestling with a Weasley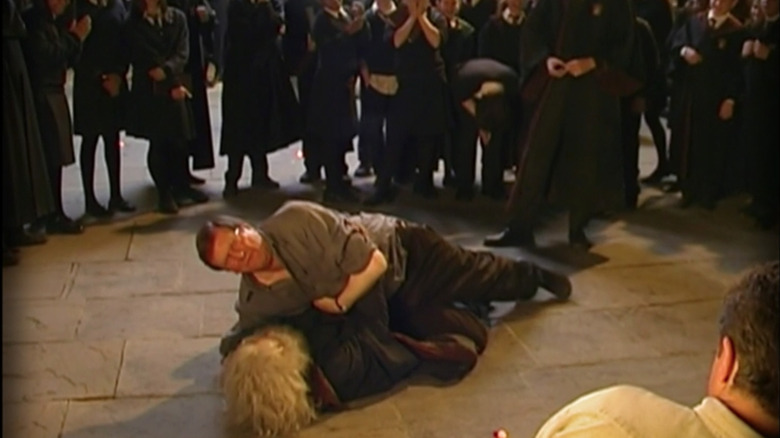 Warner Bros./HBO Max
In "Harry Potter and the Goblet of Fire," Fred (James Phelps) and George Weasley (Oliver Phelps) get into a scuffle in the Great Hall. The two are angry when they find out they cannot participate in the Triwizard Tournament and start fighting with one another on the floor. Mike Newell wasn't thrilled with how they were fighting, so he called "cut" and entered the scene to show the twins how he wanted it done.
Newell ended up rolling around on the floor with James and flung him to one side. James responded with the same move, and Newell immediately cracked some ribs. The reunion special shows the footage of the accident, and you can see the moment where the director realizes something is terribly wrong. He clenches his stomach as he lays on top of James, with Newell noting he was in "absolute agony" when it happened.
"The wonderful thing was, I made a complete twit of myself, and everybody felt much better for that," Newell remembered.
"Harry Potter 20th Anniversary: Return to Hogwarts" is now streaming on HBO Max.