The Only James Bond Movie To Make A Billion At The Box Office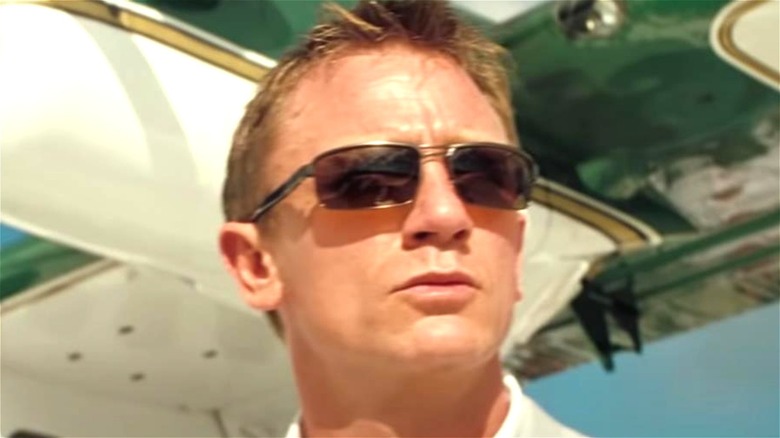 MGM/YouTube
The "James Bond" movie franchise has been going strong since "Dr. No" was released in 1962, which saw the legendary Sean Connery debut the character on the big screen. Since that point, several actors have donned the suit and license to kill. The latest actor to do, Daniel Craig, just saw the release of his final film in the role, "No Time to Die," and it was a fairly decent success, especially for something released in the pandemic era. The film achieved a respectable 83% score on Rotten Tomatoes and grossed a solid $774 million at the worldwide box office (per Box Office Mojo).
In fact, historically speaking, "James Bond" films have often been fairly reliable in regards to box office numbers. However, in the age of billion-dollar-grossing comic book films, it can be a bit depressing for a Bond fan to compare the franchise to other, more popular series. Still, there is one "James Bond" film that did hit that coveted billion-dollar mark, though, at the time of this writing, it is the only film in the long-running series to do so.
Skyfall celebrated the 50th anniversary of James Bond by grossing over a billion dollars
2012 saw what would be the 50th anniversary of the "James Bond" franchise and with it came "Skyfall," the twenty-third film in the series. It was something a love letter to "James Bond" movies of old, and critics and fans alike warmed to it. It scored a 92% on Rotten Tomatoes and, as of this moment, became the first and only film in the "Bond" franchise to gross over $1 billion at the worldwide box office. Between the anniversary of Bond and how well received the film was, it was like a perfect storm for the "Bond" franchise.
Of course, "No Time to Die" was notable itself for sending off Daniel Craig, though it was postponed more than once because of the ongoing pandemic. It's hard not to wonder if the film would have been the second film in the series to cross that billion-dollar mark if not for the state of the world, but it seems unlikely that "Skyfall" will be the last "Bond" film to do. Either way, fans will have to wait and see who takes on the iconic character next now that Craig's time in the role has concluded.