This Law And Order Character Didn't Know About Their Death Until It Aired
These days, Dick Wolf's "One Chicago" franchise and various "Law & Order"-themed shows rule the roost when it comes to long-running police procedurals and first responder shows. However, back in the dark days of 1990, few could have guessed how well the audience would respond to this sort of all-encompassing approach. The original "Law & Order" did a lot of heavy lifting for the long-running procedural dramas that followed, and over its 20 seasons, it slowly enticed the viewers with its cool combination of legal drama and cop show. 
With two decades under its belt and the revival Season 21 fast approaching, it's understandable that "Law & Order" has gone through a lot of actors over the years. Interestingly enough, not all of their exits have been handled very gracefully. In fact, one particular actor wasn't even aware that their character was dead until it was announced in the show. 
Claire Kincaid's death surprised actress Jill Hennessy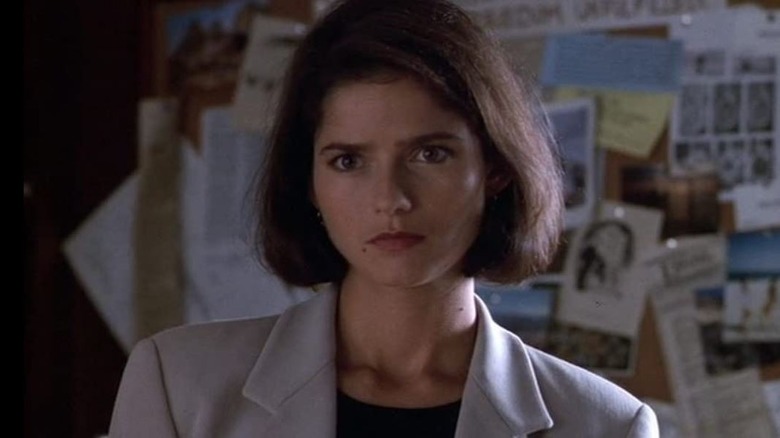 NBC
A.D.A. Claire Kincaid (Jill Hennessy) is a prominent character in Seasons 4 to 6 of "Law & Order," but in Season 6 finale, "Aftershock," she exits the show in a nasty car accident. Though the dramatic incident — and the fact that she's having a touching heart-to-heart with Detective Briscoe (Jerry Orbach) mere moments before it happens — certainly implies doom and gloom, Hennessy told TV Guide (via Mental Floss) that no one informed her that her character had truly passed away ... until Kincaid's demise was mentioned in the show six years later. "I found out they killed me off from a friend who watched the show and told me, 'Jill, they said you were dead!'" the actress said. "I was surprised, because I always thought I would return."
In a 2018 interview with Q1043 New York (via YouTube), Hennessy noted that the car accident plot itself came as a bit of a surprise to her. "Not much," she said when asked how much advance warning she received. "Sometimes people get no advance. I can't even remember what I heard there. I think I just knew when we got the script."