The Big Stingray Plothole In Cobra Kai Season 4 Finally Explained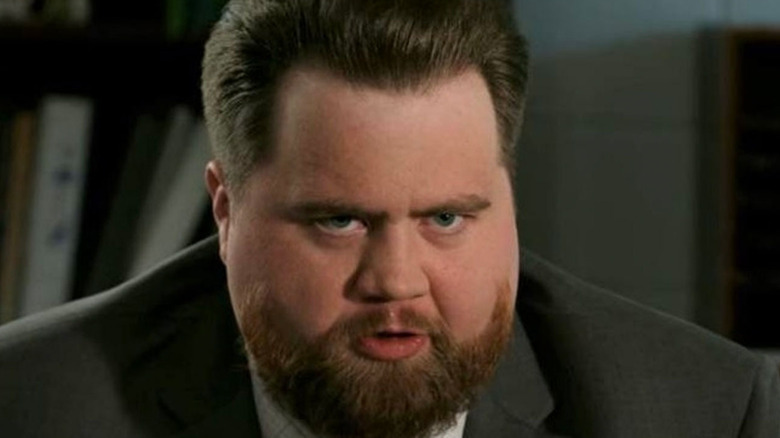 Netflix
Spoilers ahead for "Cobra Kai" Season 4"
In between embarking on missions of vengeance or learning how to catch koi fish to defeat your opponent, "Cobra Kai" always makes sure to throw in a few laughs. One primary source of lethal LOL's comes in the form of Paul Walter Hauser as dedicated Cobra Kai member Raymond, aka Stingray. Making his debut in the Season 2 premiere (via IMDb), the oldest pupil of Cobra Kai is a perfect example of a man-child. He is still stuck in his youthful ways and hangs out with people far younger than himself. Stingray's hopes of getting to the top of the class get in the way of his work, like the time he interrupts a job interview to be a high school security guard by taking part in the infamous brawl that puts Miguel (Xolo Maridueña) in the hospital.
Missing from "Cobra Kai" Season 3, Stingray's absence is easily explained away, with viewers learning he was arrested for his crimes before finally making his carefully combed comeback in Season 4. However, he clearly hasn't learned anything. After he agrees to be a punching bag and pawn for Terry Silver's (Thomas Ian Griffith) duplicitous means, Stingray is beaten by the newest sensei of Cobra Kai in an attempt to return to the class. His only condition is that he makes sure John Kreese (Martin Kove) is the one to take the fall.
While it is the biggest shock of the series so far, it does beg the question of how Kreese could be charged for a crime he didn't commit, whereas Stingray had yet to face a similar fate for his recent activities.
Why isn't Stingray arrested for his actions?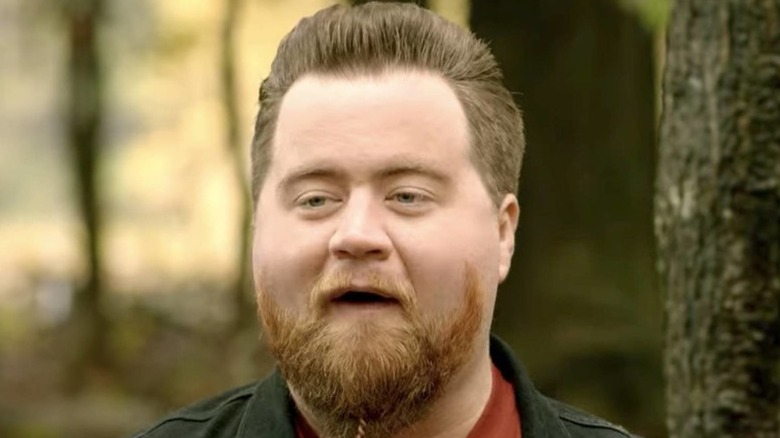 Netflix
Before he attempts to crawl back to Cobra Kai for another chance, Stingray once again tries to be the king of cool by hosting a house party and inviting all of his so-called friends to attend. Amidst the underage drinking and his "pals" discussing their plans to hit back at Miyagi-Do, Stingray's neighbor, Greg (P.J. Byrne), crashes the get-together. The encounter leads to Stingray assaulting Greg, for which he never faces charges. The most obvious question with all of that is why on earth not?
Given his previous history with what we can only assume is an assault charge (the specifics are never made clear in the second season), Stingray no doubt has a record and is likely picked up for this most recent incident. Of course, his identity would need to be confirmed in the first place. After a rude wake-up call in the final episode, Stingray is referred to as "John Doe," suggesting that he has no ID and therefore can't be linked to his address or the incident that took place there. That's not to say Stingray won't encounter a swift kick from justice eventually. 
Given John Kreese's recent charge, could the two meet up down the line behind bars? Are we about to get the Stingray-Kreese buddy spin-off we never knew we wanted? If not, why not, Netflix? Hopefully, all this and more will be answered when "Cobra Kai" returns for Season 5.