The Staggering Amount Of Time Netflix Viewers Spent Watching Don't Look Up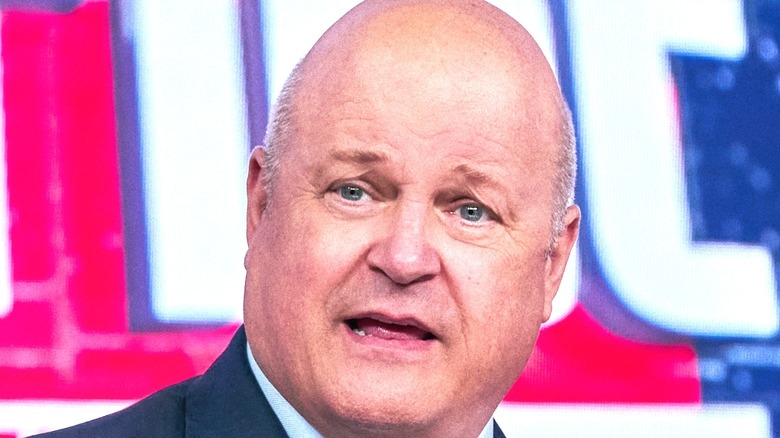 NIKO TAVERNISE/NETFLIX
Writer-director Adam McKay's newest film, the satirical sci-fi "Don't Look Up," follows Kate Dibiasky (Jennifer Lawrence), a Michigan State University doctoral student, who discovers a comet approaching earth. She then consults her professor, Dr. Randall Mindy (Leonardo DiCaprio), who calculates that they have approximately six months until the comet reaches earth and that it will likely destroy human civilization.
Along with Lawrence and DiCaprio in the leading roles, the film features quite the star-studded ensemble. Meryl Streep plays Janie Orlean, the president of the United States, who refuses to acknowledge the impending doom, while Jonah Hill plays her supportive, sycophantic son Jason. Cate Blanchett and Tyler Perry play Brie Evantee and Jack Bremmer, TV hosts who interview Kate and Randall during their media tour to raise attention to the comet. Further, the rest of the cast includes Rob Morgan, Timothée Chalamet, Mark Rylance, Ron Perlman, Ariana Grande and Himesh Patel.
The film began a limited theatrical release on December 10, 2021, before being released to Netflix on December 24, 2021. Since then, "Don't Look Up" has absolutely dominated the streaming service, not only staying in the Top 10 but even garnering a staggering amount of collective watch hours by Netflix users this week. So, exactly how much time have Netflix users spent watching "Don't Look Up"?
Netflix users have spent over 111 million hours watching Don't Look Up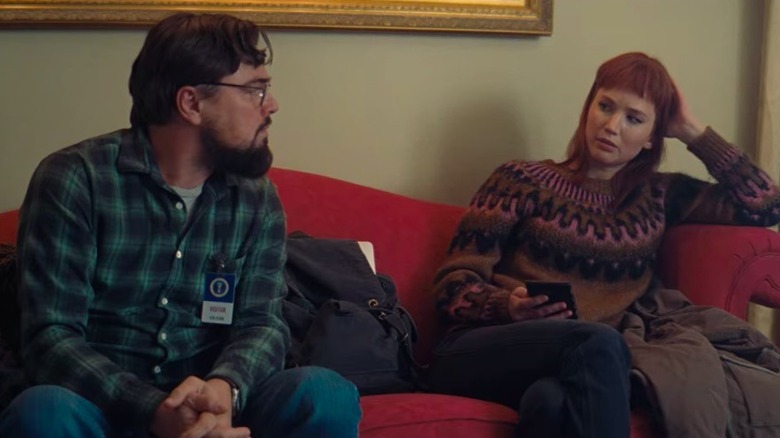 Netflix
According to Netflix's Top 10 site, "Don't Look Up" has been watched for a whopping 111.03 million hours just this week. It's clearly a massive amount of hours, but to put it further into perspective, we can look at the second film in the Top 10, "The Unforgivable" starring Sandra Bullock, which was released to Netflix on December 10, 2021. In the same week that "Don't Look Up" amassed over 111 million hours of watch time, "The Unforgivable" was watched for 26.6 million hours. To put it plainly, "The Unforgivable" would have to be watched for another 84.43 million hours to catch up to "Don't Look Up."
The film, thus far, has not been especially well received by critics — at the time of writing, "Don't Look Up" has just a 55% Tomatometer on Rotten Tomatoes. In the review posted by The Guardian, the outlet even went so far as to call it a "disaster." However, according to the site, audiences have enjoyed the film much more, as it currently holds a 77% audience score. Further, according to a recent Forbes article, there's one (very relevant) group of people who have been enjoying the satire — climate scientists.
All in all, it's clear that the response to McKay's most recent endeavor has been widely mixed. But, what's also clear is that a whole lot of people are tuning in to watch the disaster film play out — and keeping "Don't Look Up" at the top of the Netflix Top 10 while they do.