Christopher Nolan Previews Dunkirk Score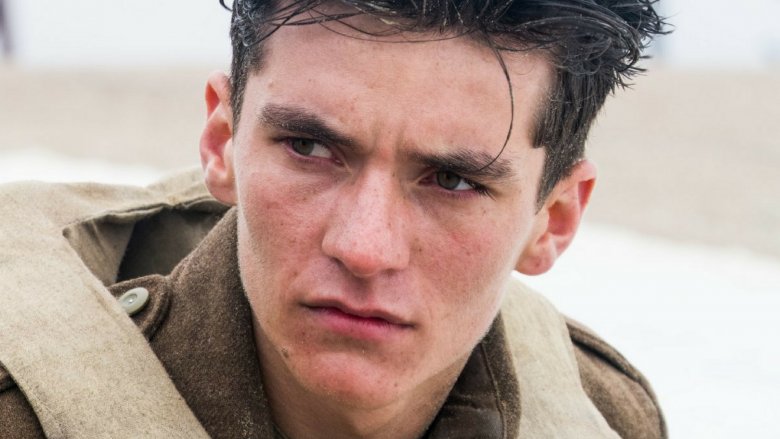 Christopher Nolan recruited an epic composer for his upcoming thriller Dunkirk, with Oscar winner Hans Zimmer, who previously worked with Nolan on the Dark Knight trilogy, Interstellar, and Inception, penning a beautiful and intense score for the war drama. Nolan recently revealed more details about Zimmer's score, explaining his inspirations and giving viewers (and listeners) an idea of what to expect.
"Dunkirk is one of the greatest suspense stories of all time, and our film needed a score to reflect that and to propel the audience through a telling of this story that is more thriller than war film," Nolan said in a statement. (via Entertainment Weekly) "Hans' unique score drives the visceral sense of action the film needs to put the audience right into the story, using images, sound, and music."
Written and directed by Nolan, Dunkirk tells the story of the 1940 evacuation of the French city of Dunkirk, where thousands of soldiers were left stranded on a beach surrounded by enemy forces. Trapped on the beach as the enemy closes in, they have to find a way to get out of the impossible situation. The movie is told from three perspectives: that of the soldiers on land, some of whom were stuck there for a full week; the British pilots in the air, coming to try and rescue them; and the boats, from both the Navy and civilians, coming to their aid by sea. Fionn Whitehead, Kenneth Branagh, Cillian Murphy, Mark Rylance, Tom Hardy, James D'Arcy, Harry Styles, Jack Lowden, Tom Glynn-Carney, and Aneurin Barnard star in the ambitious drama.
The score will be released on the same day as the film, July 21, but it's available for pre-order now. You can view the full track list below. While we wait for the two to be released, see some of the other movies that will blow you away this summer.
1. The Mole
2. We Need Our Army Back
3. Shivering Soldier
4. Supermarine
5. The Tide
6. Regimental Brothers
7. Impulse
8. Home
9. The Oil
10. Variation 15 (Dunkirk)
11. End Titles