Everything Coming To HBO Now In July 2017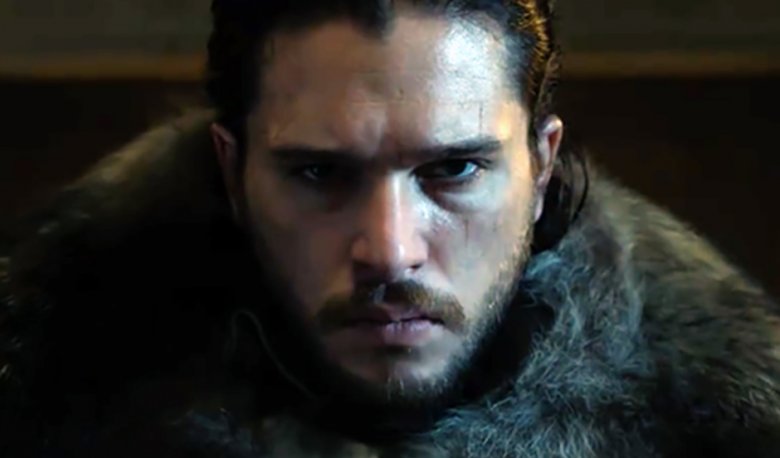 Summer's usually the time of year when HBO wraps up the current season of Game of Thrones—but this year, the seventh season is just getting started. Now's the time to make sure you've still got an active subscription, either to the traditional premium cable service or to HBO Now, which gives you the ability to stream new episodes as they air live and watch them over and over again.
If the network's epic hit drama isn't particularly your thing, there's still plenty more coming to the service in July. From Andy Samberg's new mockumentary to Christopher Nolan's The Dark Knight and a new season of Dwayne Johnson's Ballers, HBO Now will definitely deliver for subscribers in July. Check out everything you'll be able to stream.
Game of Thrones: Season 7 premiere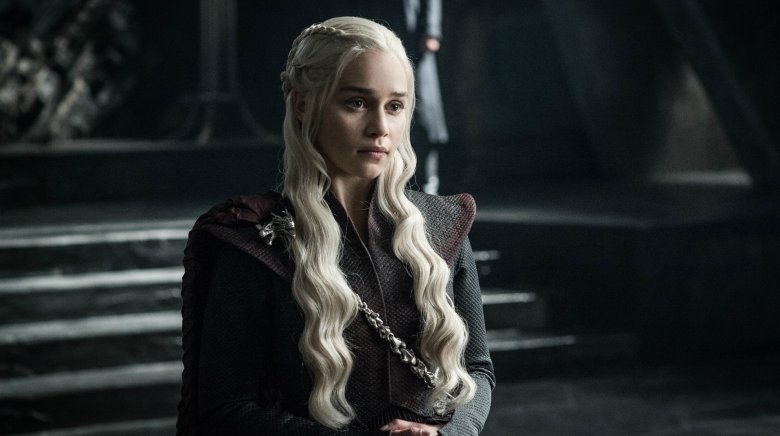 At long last and after all those countless warnings, winter truly has come to Westeros. The seventh (and second-to-last) season of Game of Thrones premieres this month, and promises more action—as well as three fewer episodes than we're used to.
While Queen Cersei (Lena Headey) is still getting used to the feel of the Iron Throne (we bet it's got really bad lumbar support) and Daenerys (Emilia Clarke) arrives at her ancestral home of Dragonstone, Jon Snow (Kit Harington) is trying to convince everyone in the North that the Night King and his White Walker are horrifyingly real. We'll find out how the end begins when Game of Thrones returns on July 16.
Tour De Pharmacy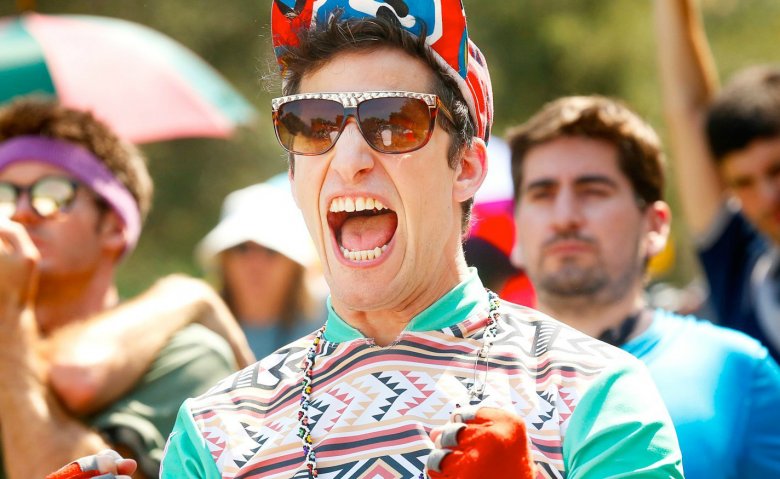 Andy Samberg is rapidly cornering the mockumentary market. After 2015's 7 Days in Hell and last year's Popstar: Never Stop Never Stopping, the SNL vet is back with another faux documentary. Tour de Pharmacy is set in 1982 during a fictitious era in the world of competitive cycling, when virtually all of the competitors are doping and losing all sense of morality. Told through the perspectives of five riders, Pharmacy provides an inside look at the dark realities of what really happened behind the scenes of what's depicted as one of the darkest moments in the history of the sport. 
Look for appearances by an all-star ensemble that includes Jeff Goldblum, Kevin Bacon, Orlando Bloom, John Cena, Daveed Diggs, Freddie Highmore, Dolph Lundgren, James Marsden, Will Forte, Maya Rudolph, Mike Tyson, J.J. Abrams, and Phylicia Rashad, among others. Tour de Pharmacy debuts July 8, during the second weekend of the real-life Tour de France.
HBO First Look: War for The Planet of the Apes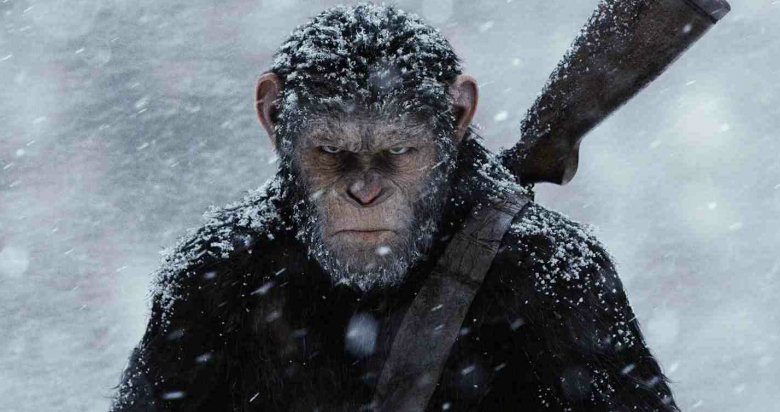 The HBO First Look series provides nearly unparalleled access behind the scenes of blockbusters, and War for the Planet of the Apes is next on the docket. 
Set two years after the events of Dawn of the Planet of the Apes, the upcoming installment finds Caesar (Andy Serkis) on a deadly collision course with a human soldier (Woody Harrelson) determined to eradicate the hyper-intelligent apes from the face of the Earth. But Caesar isn't about to go down without a fight—or in this case, a war. 
The HBO First Look episode features an in-depth look at the creation of the film, along with interviews with director Matt Reeves and members of the cast. Look for it on July 3 ahead of the movie's release on July 14.
Action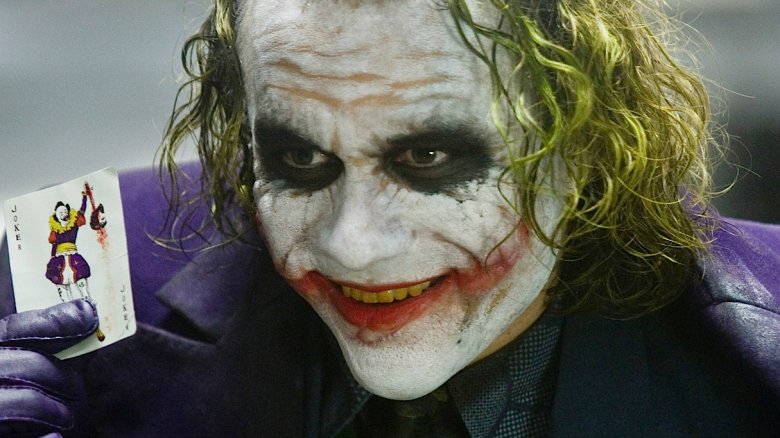 The second chapter of Christopher Nolan's Batman trilogy is arguably the best, thanks largely to Heath Ledger's haunting, Oscar-winning performance as the Joker. It's worth watching again now that Ledger's sister has gone on the record and said the role didn't contribute to his death, and that he enjoyed every minute of it.
If you'd rather see Tom Cruise hang off something, you can also double down with Mission: Impossible II and Minority Report. And who will watch the Watchmen? You can this month. See Zack Snyder's first foray into comic book adaptations with this visually faithful take of Alan Moore's legendary comic. 
July 1
Cobra (1986)
The Dark Knight (2008)
Lara Croft: Tomb Raider (2001)
Minority Report (2002)
Mission: Impossible II (2000)
Pearl Harbor (Extended Version) (2001)
Richie Rich (1994)
Watchmen (Extended Version) (2009)
The X-Files: I Want to Believe (Extended Version) (2008)
Comedy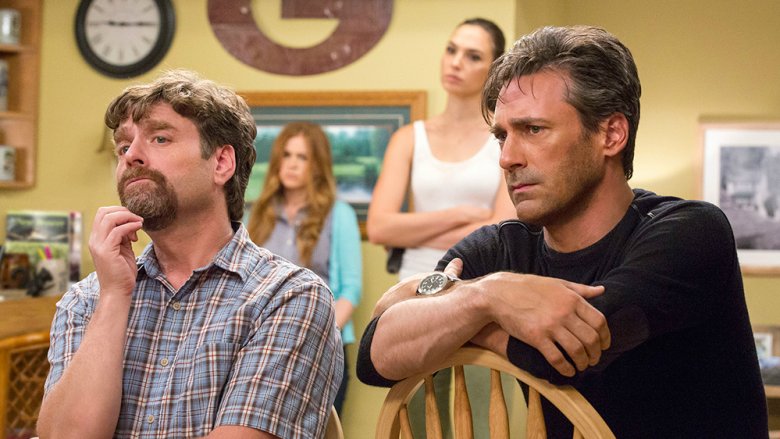 What happens when you put Zach Galifianakis, Don Draper, and Wonder Woman in an action comedy? You apparently get a box office bomb that could get a second chance now that Keeping Up with the Joneses is coming to HBO. Directed by Greg Mottola (Superbad, Adventureland) and co-starring Jon Hamm and Gal Gadot, it's about a suburban couple who begin to suspect their neighbors are secret agents. 
Keeping Up with the Joneses is far from your only comedy option in July. Mel Brooks' musical comedy Robin Hood: Men in Tights is a no-brainer, or you could go with the Oscar-nominated About a Boy, based on the novel by High Fidelity author Nick Hornby.
And if you can't get enough of Andy Samberg after Tour de Pharmacy (see above), you can also check out his previous mockumentary, Pop Star: Never Stop Never Stopping.
July 1
About a Boy (2002)
Bean (1997)
Heartburn (1986)
Leatherheads (2008)
Mr. Deeds (2002)
Necessary Roughness (1991)
Next Day Air (2009)
Over Her Dead Body (2008)
Robin Hood: Men in Tights (1993)
Soul Food (1997)
The Women (2008)
July 8
Popstar: Never Stop Never Stopping (2016)
July 15
Keeping Up With the Joneses (2016)
July 29
Almost Christmas (2016)
Drama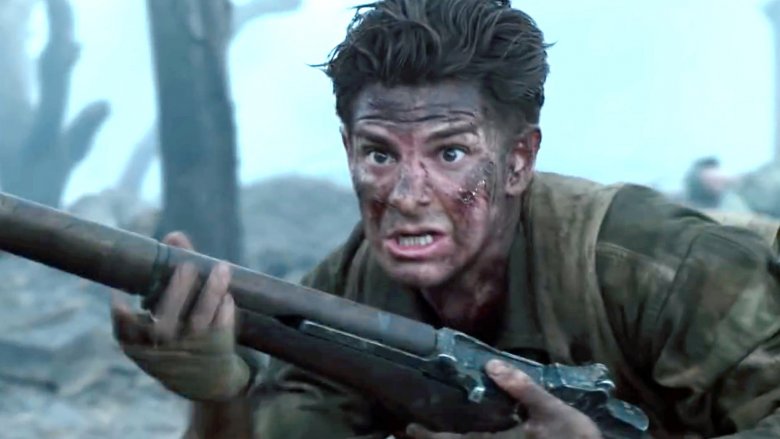 The Mel Gibson-directed war movie Hacksaw Ridge headlines this month's dramatic additions to the HBO lineup. This Oscar-winning release tells the true story of Desmond Doss, an American combat medic who refused to carry or use a weapon of any kind. Spoiler alert if you don't watch the History Channel: Doss became the first conscientious objector to be awarded the Medal of Honor for his service during the Battle of Okinawa.
Earlier in the month, you can watch Tom Cruise in Oliver Stone's Born on the Fourth of July, George Clooney in Steven Soderbergh's sci-fi drama Solaris, and Jodie Foster in David Fincher's intense thriller Panic Room (featuring a young Kristen Stewart and pre-Joker Jared Leto). 
July 1
American Gigolo (1980)
Born on the Fourth of July (1989)
Erin Brockovich (2000)
K-Pax (2001)
The Divorce (2003)
Johnny Handsome (1989)
Loving (2016)
The Man Without a Face (1993)
Panic Room (2002)
Platoon (1986)
The Rose (1979)
Selena (1997)
Solaris (2002)
Thirteen (2003)
July 22
Hacksaw Ridge (2016)
Horror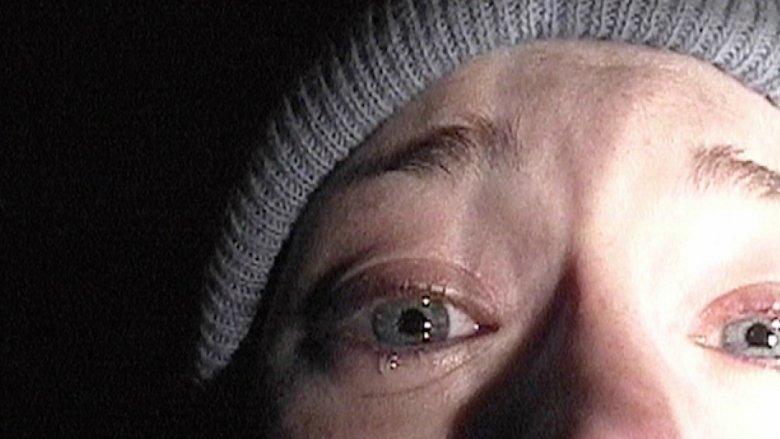 There won't be a ton of new horror options on HBO Now in July, but the lineup does include The Blair Witch Project and its sequel, Book of Shadows: Blair Witch 2. While the Paranormal Activity franchise eventually used found footage to maximum effect, 1999's Blair Witch Project paved the way with an approach that was so fresh at the time, some viewers didn't realize the movie was fiction—and although it may seem tame in comparison to horror films now, it's still genuinely unnerving. 
Would you prefer something you probably haven't seen? Try The Other Side of the Door, a British-Indian supernatural horror that brought in $14 million on a $5 million budget.
July 1
The Blair Witch Project (1999)
Book of Shadows: Blair Witch 2 (2000)
Mimic (Extended Version) (1997)
The Other Side of the Door (2016)
Television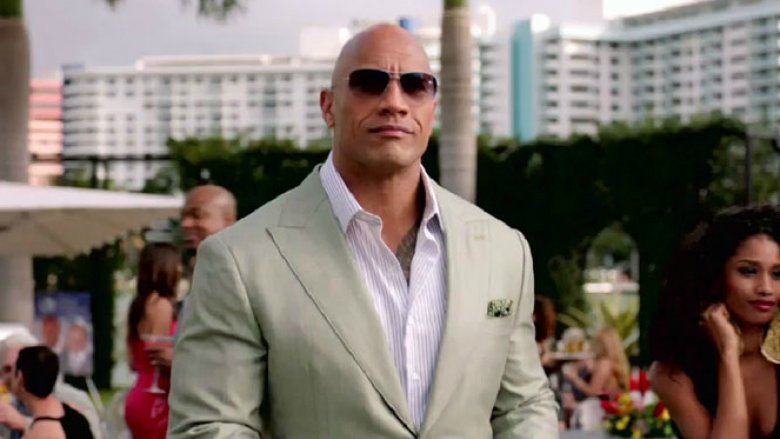 Believe it or not, Game of Thrones isn't the only HBO series premiering a new season this month. In addition to the HBO original special The Words That Built America (an unabridged reading of authentic words from America's founding fathers), you can go to the opposite end of the spectrum with the third season of Ballers. If you missed the first two seasons of the comedy-drama, Dwayne Johnson stars as a retired NFL player who becomes a financial manager.
Insecure, the critically acclaimed based on star Issa Rae's web series Awkard Black Girl, is also back for a second season. And watch the series premiere of Room 104, an anthology comedy series from the Duplass brothers that's set inside one room of a hotel.
July 4
The Words That Built America
July 23
Ballers: Season 3 Premiere
Insecure: Season 2 Premiere
July 28
Room 104: Series Premiere