New Young Han Solo Director Ron Howard Explains His Relationship To Star Wars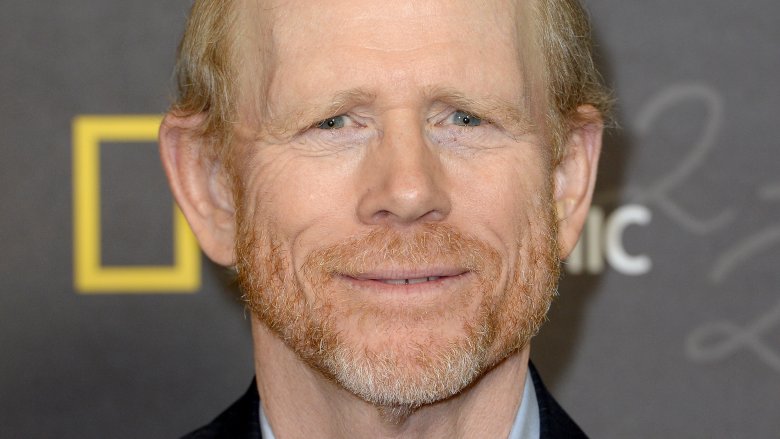 Getty Images
Ron Howard landed the role of a lifetime when he was confirmed as the new director of the upcoming young Han Solo Star Wars anthology film, but he also faced a difficult task ahead. The movie has been filming for four-and-a-half months under the leadership of directors Phil Lord and Christopher Miller, but the pair ended up departing the project (or, being fired from the project, if you believe reports) due to creative differences with Lucasfilm. Now, Howard is speaking up about what made him willing to take on the project and his relationship with the franchise.
"I've been a fan forever," Howard said at the Cannes Lions Festival (via The Hollywood Reporter) of the franchise, adding that he has "been around the Star Wars universe from the beginning," with his friend George Lucas conceiving the story while the two were working together on American Graffiti. He wasn't on board right away, though– he said he thought the idea sounded "crazy." The then-actor ended up seeing the film on its opening day, waiting in line with his wife for two hours. "We left almost speechless, and I said, 'Do you want to see it again?'" he said. "And we got in line and waited another 90 minutes to see it twice the same day."
Despite his fandom for the universe, Howard famously turned down the opportunity to direct The Phantom Menace because he thought the task would be too daunting. Now, though, further into his career, he seems to feel ready to take on a Star Wars project, even though this one comes with quite a lot of baggage. "It's gratifying to lend my voice to the Star Wars universe now," he said.
Plot details for the young Han Solo film have been kept tightly under wraps, but we do know that it will star Alden Ehrenreich as the younger version of the gunslinger Harrison Ford played in the original films and that it will follow the pre-A New Hope adventures of Han and Chewbacca (Joonas Suotamo). Emilia Clarke will play the female lead, while Donald Glover will play a young Lando Calrissian and Woody Harrelson will play Han's criminal mentor. Phoebe Waller-Bridge, Thandie Newton, and Michael K. Williams fill out the cast.
Howard is expected to stick mostly to the original shooting schedule, with filming resuming July 10 and the movie still heading for its original May 25, 2018 release date. While we wait to see what he does with the project going forward, read up on what we want to see when the movie does hit the big screen.