Black Panther Will Feature The Villainous Nightshade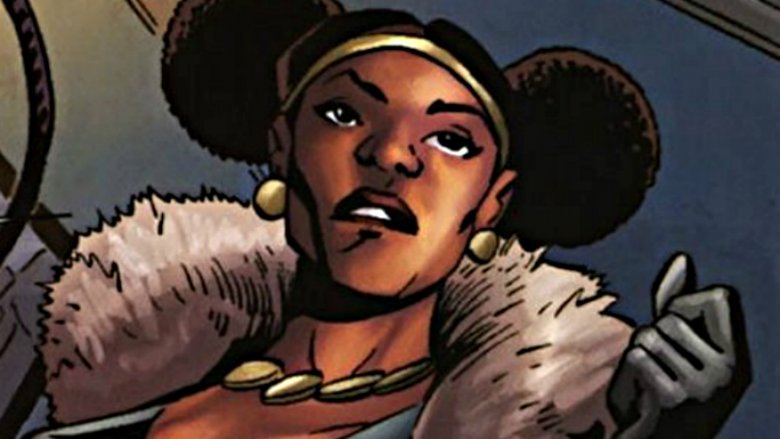 There's another Marvel villain in Black Panther, and she was in the first teaser trailer all along.
Actress Nabiyah Be confirmed (via ScreenRant) that she plays Tilda Johnson, aka Nightshade, in the upcoming flick, and you can spot her standing next to Erik Killmonger (Michael B. Jordan) in the teaser. For proof, check out the still that the actress tweeted below.
In the comics, Nightshade grew up in Harlem, where she met Killmonger after he and his family were banished from Wakanda. She's a genius who once turned Captain America into a werewolf for a brief period of time. She also has the ability to control men with pheromones, which could definitely come in handy.
It looks like Nightshade will dress in tactical gear, which is much more practical than what she tends to wear in the comics. (Note the image above.)
We'll find out how Nightshade factors into the mix when Black Panther arrives on Feb. 16, 2018. Until then, check out the hero's dark history.
Never kept something for myself for so long! Check out Tilda Johnson's first appearance in @Marvel @theblackpanther #blackpanther #Wakanda pic.twitter.com/9vFjx0dfEq

— Nabiyah Be (@nabiyahbe) June 10, 2017