Here's Where You Can Stream The Miracle On 34th Street Movies This Holiday Season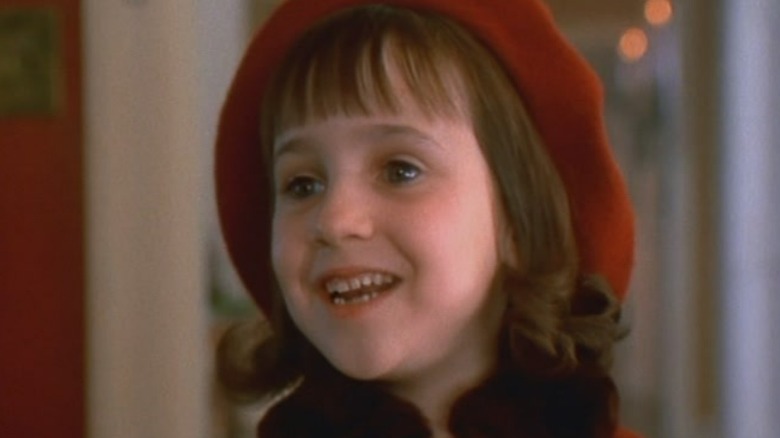 20th Century Studios
After an eventful and unpredictable 2021, 2022 is right around the corner, but this year isn't ready to say goodbye just yet. Before we happily watch the ball drop on New Year's Eve and get to work on our resolutions, we all get to enjoy the holiday season to the fullest extent possible. Whether that means spending time with loved ones, exchanging gifts, or sitting by the fireside with a cup of eggnog in hand, now is the time for some much-needed rest and relaxation. Of course, what better way to unwind with the whole family than with a holiday movie or two?
Over the years, numerous titles have premiered and brought loads of holiday cheer with them, with a handful earning their place as cinematic classics to boot. One such film that has gained a reputation as one of the greats is 1947's "Miracle on 34th Street," hence why it got the remake treatment in 1994 for a whole new generation of audiences. Both versions follow a man named Kris Kringle, who says he's the genuine Santa Claus — a claim that few are quick to accept. This leads to a court case that will determine whether or not he's telling the truth or is merely a fraud, despite the Christmas magic he spread along the way.
Though not as talked about as "Rudolph the Red-Nosed Reindeer" or "Frosty the Snowman," both takes on "Miracle on 34th Street" are integral elements of the holiday season. Here's where you and yours can check them out as December nears its end. 
Both Miracle on 34th Street movies reside on HBO Max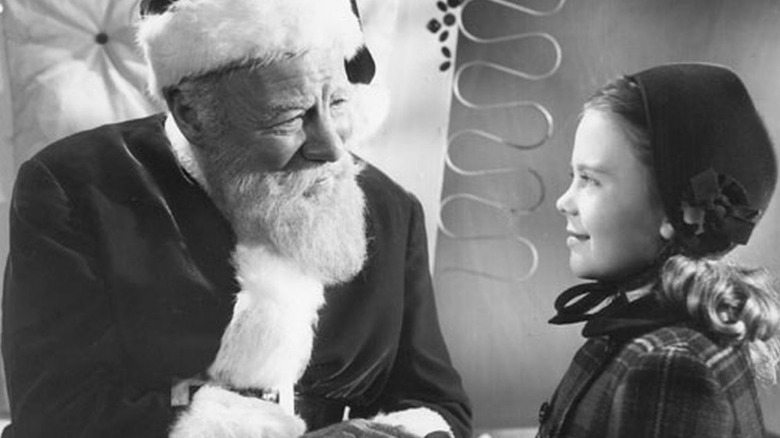 20th Century Studios
Thankfully, it's not hard to find either rendition of "Miracle on 34th Street," seeing as they're both readily available to stream via HBO Max. If you don't already have an active subscription, plans start at just $9.99 per month and reach as high as $14.99 if you'd prefer to watch without ad interruptions. You'll gain access to a massive library of movies, TV shows, and everything in-between, in addition to several more holiday favorites. "Elf," "National Lampoon's Christmas Vacation," and "A Christmas Story," to name a few, also call the streamer home and don't seem to be leaving anytime soon.
Much like their contemporaries, neither "Miracle on 34th Street" movie appears to be on its way out of the HBO Max catalog, but that's not to say that it won't happen. Streaming services regularly cycle through content, so in case these Christmas classics find themselves on the chopping block — or you're simply not interested in subscribing to HBO Max — there is another option. You can rent them for $3.99 each or purchase them digitally for $7.99 each through Amazon Prime Video. If you rent, you have 48 hours to watch from the moment you press play, and if you buy, they're yours to keep.
For many, the holidays just don't feel like the holidays without a "Miracle on 34th Street" screening. If you're one of those individuals, hopefully, this handy guide will help you get in the spirit of the season properly.