Disney+'s Obi-Wan Kenobi Gave Fans The Opportunity Of A Lifetime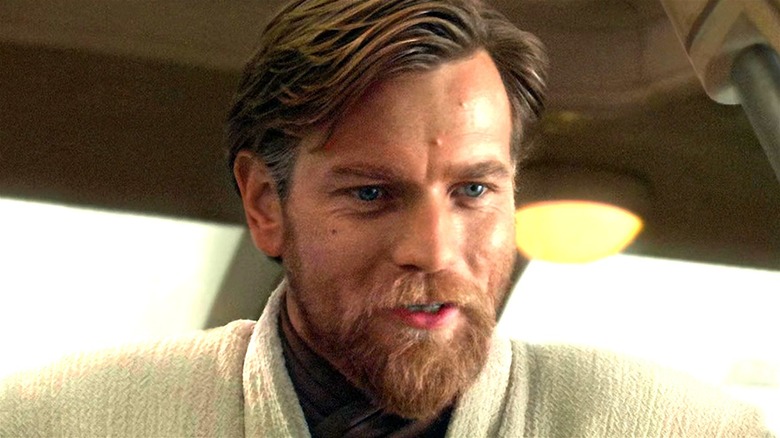 Lucasfilm/20th Century Fox
"Star Wars" is a series that knows how to give back to the fans. 
After all, being in the pop-cultural zeitgeist for over 40 years now is a significant accomplishment, and it's only possible thanks to the dedication from fans. It's always a treat when fans are rewarded with their loyalty, which was the case during production of "The Mandalorian" Season 1. When the crew behind the scenes were running low on Stormtrooper costumes for the big finale, the higher-ups enlisted the help of the local chapter of the 501st Legion, a "Star Wars" organization where members create movie-accurate costumes of Stormtroopers and other characters from the franchise (via CBR). The members finally had the opportunity to live out their dreams and officially become part of the "Star Wars" live-action universe.
It looks like giving back to the fans isn't going to end there. For the upcoming "Obi-Wan Kenobi" series coming to Disney+, the show recruited some other die-hard "Star Wars" fans to fill out the ranks in front of the cameras. 
A lot of the extras on Obi-Wan Kenobi are mega Star Wars fans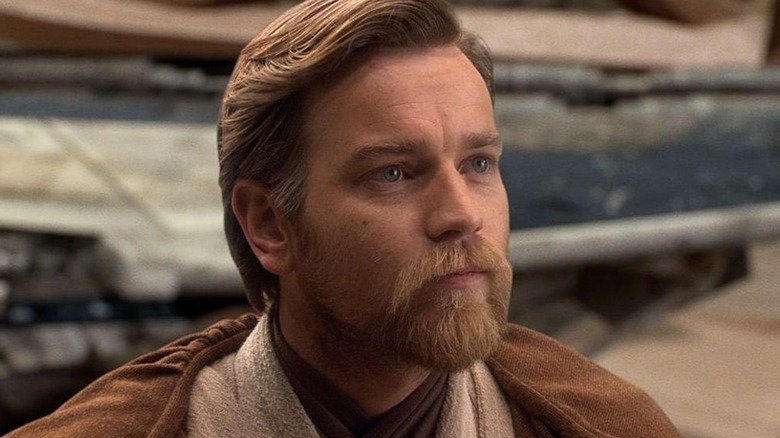 Lucasfilm/20th Century Fox
The revelation came from Maya Erskine, who appeared on the "Just for Variety" podcast alongside her "Pen15" co-star and co-creator Anna Konkle. The two spent the bulk of the time discussing their Hulu comedy series, but the host makes sure to switch gears to discuss Erskine's role in the upcoming "Obi-Wan Kenobi" show. She insists her part is relatively small, but she couldn't speak more highly of her experiences as well as the people she had the chance to act next to. 
As Erskine explains, "The extras were incredible on the set, and a lot of them were mega 'Star Wars' fans. And even one guy, he was so nice and he lifted up his sleeves and had 'Star Wars' tattoos over his whole body. And they build droids. There are lot of 'Star Wars' fans that build droids, and then the production companies will rent [them] from the fans."
There wasn't much else she could say about the series. "Star Wars" projects are notoriously secretive. But she did seem to enjoy her time on set: "Deborah Chow is an amazing director. The cast was incredible. It was so fun to do." Keep your eyes peeled for a release date on "Obi-Wan Kenobi," which should be at some point in 2022.