Young Han Solo Directors Were Reportedly Fired After Conflicts With Lucasfilm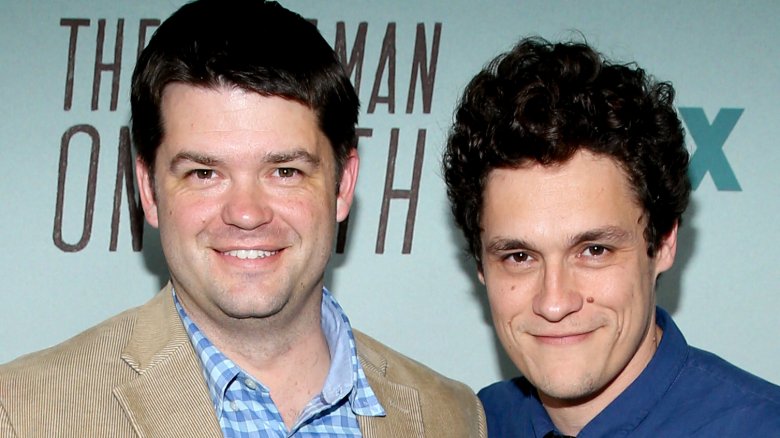 Getty Images
And the plot thickens. Star Wars fans were shocked Tuesday night when it was suddenly reported that, months into filming, directors Phil Lord and Christopher Miller would be departing the upcoming young Han Solo anthology film. While the pair blamed their departure on the oft-used "creative differences," new details have come to light that suggest that it may have been a more contentious situation.
A new report from Variety alleges that the pair were actually fired, saying that they had extensive conflicts with Lucasfilm president Kathleen Kennedy on set. The report alleges that Kennedy, known for hiring indie directors for her big projects, doesn't like to give over control of her films to the directors, something which Lord and Miller, who have a lot of Hollywood experience on films like 21 Jump Street and The LEGO Movie, were expecting.
"It was a culture clash from day one," said a source close to the production. "She didn't even like the way they folded their socks." The source says Kennedy wasn't a fan of the way Lord and Miller shot the film and the way they interacted with their actors and crew. "They weren't given the leeway to do what they had to do," the source said.
The pair also reportedly had conflicts with screenwriter and executive producer Lawrence Kasdan, who has been with the Star Wars franchise since The Empire Strikes Back. "Kathy, her team, and Larry Kasdan have been doing it their way for a very long time," said the source. "They know how the cheese is made and that's how they want it made. It became a very polarizing set."
The Hollywood Reporter elaborates further on the duo's reported conflicts with Kasdan, saying that they had different ideas about the character of Han Solo. "People need to understand that Han Solo is not a comedic personality," said the source. "He's sarcastic and selfish." These differences in approach to character apparently caused clashes starting on day one, with Kennedy reportedly siding with Kasdan. 
It's unknown who will take over the project next, but Kennedy says that a new director will be announced soon. Plot details for the film have been kept tightly under wraps, but we do know that it will star Alden Ehrenreich as the younger version of the gunslinger Harrison Ford played in the original films and that it will follow the pre-A New Hope adventures of Han and Chewbacca (Joonas Suotamo). Emilia Clarke will play the female lead, while Donald Glover will play a young Lando Calrissian and Woody Harrelson will play Han's criminal mentor. Phoebe Waller-Bridge, Thandie Newton, and Michael K. Williams fill out the cast.
The movie is still, as of now, sticking with its May 25, 2018 release date. While we wait to see what happens with the project next, read up on what we want to see when it does make it to the big screen.