Young Han Solo Movie Loses Its Directors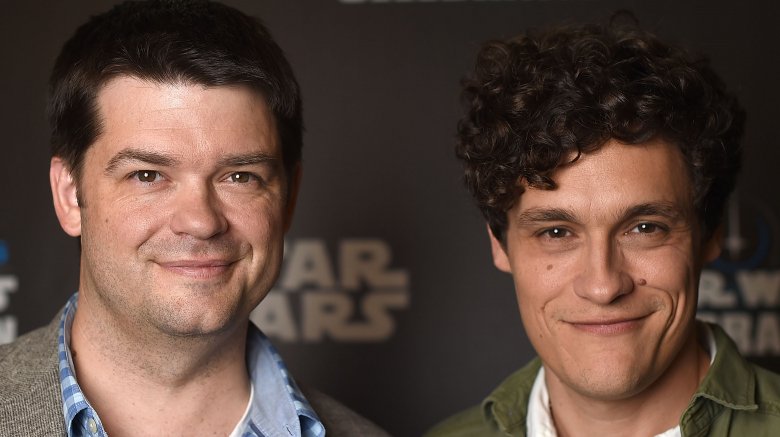 Getty Images
The upcoming young Han Solo Star Wars anthology film has lost its directors. According to The Hollywood Reporter, Phil Lord and Christopher Miller have stepped down from the project, which is currently filming in London.
"Phil Lord and Christopher Miller are talented filmmakers who have assembled an incredible cast and crew, but it's become clear that we had different creative visions on this film, and we've decided to part ways," said Lucasfilm president Kathleen Kennedy, adding that a new director will be announced soon.
"Unfortunately, our vision and process weren't aligned with our partners on this project," added Lord and Miller. "We normally aren't fans of the phrase 'creative differences' but for once this cliché is true. We are really proud of the amazing and world-class work of our cast and crew." 
Not many plot details have been revealed for the young Han Solo film yet aside from the fact that it will star Alden Ehrenreich as the younger version of the gunslinger Harrison Ford played in the original films and that it will follow the pre-A New Hope adventures of Han and Chewbacca (Joonas Suotamo). Emilia Clarke will play the female lead, while Donald Glover will play a young Lando Calrissian and Woody Harrelson will play Han's criminal mentor. Phoebe Waller-Bridge, Thandie Newton, and Michael K. Williams fill out the cast.
It is unclear what will happen with the film now, as it has already been in production since January. THR sources say that there are several weeks left of principal photography, with re-shoots scheduled for this summer. While it's unlikely that everything shot thus far will be thrown out, the re-shoots could end up being far more expansive with someone new taking over the director's chair. The movie's May 25, 2018 release date still remains unchanged.
Keep checking Looper for updates as we learn more about the future of the project. In the meantime, see what we want to see when the film hits the big screen.