The Real Reason Jon Favreau Almost Wasn't In The Spider-Man Movies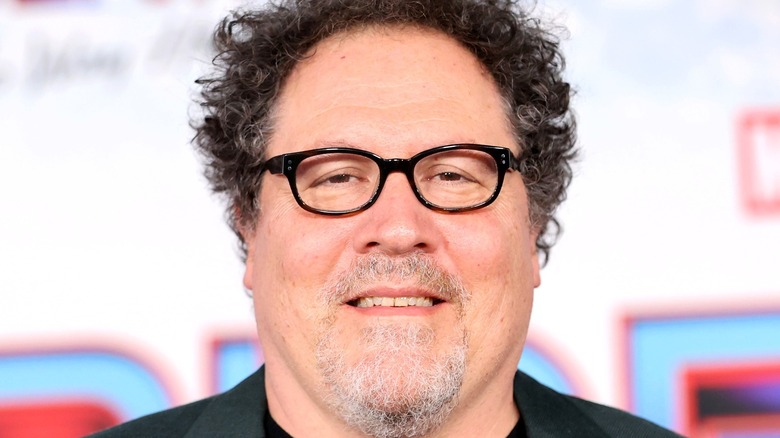 Emma Mcintyre/Getty
The often-overlooked everyman, Happy Hogan (Jon Favreau) has been a staple of the MCU since its inception. Originally the powerless bodyguard and chauffeur to Tony Stark (Robert Downey Jr.) in the "Iron Man" trilogy, the hapless Happy has since become the ward of Peter Parker (Tom Holland) during the latter's post-"Endgame" adventures. While you can still see Happy lending a helping hand to Peter, there was surprisingly a time when that wasn't supposed to happen.
Indeed, the original plan was for Happy to exit stage right before Favreau (who directed the first two "Iron Man" films) could appear in "Spider-Man." However, due to some slight scheming from Favreau himself, the MCU heads decided to keep the classic character around. Of course, the original decision to nix the character never came from animosity. Instead, the real reason Favreau almost wasn't in the "Spider-Man" movies has more to do with the film's plot than anything else.
Happy Hogan would have bitten the dust if it weren't for Jon Favreau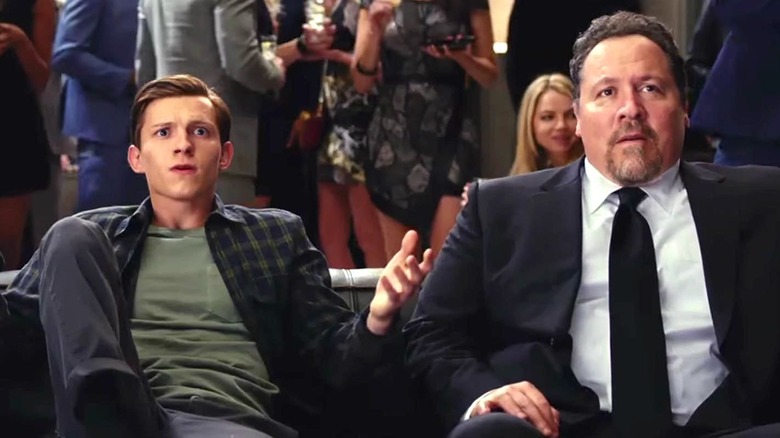 Marvel Studios/Disney+
Jon Favreau, along with Marvel Chief Creative Officer Kevin Feige, discussed Happy Hogan's potential exit from the MCU at the recent red carpet premiere of "Spider-Man: No Way Home" (via Comicbook.com). According to both of them, Happy was originally supposed to die midway through "Iron Man 3," when Extremis addict Jack Taggart (Ashley Hamilton) accidentally explodes after overdosing on the experimental substance. "There was a little difference in the script than the final movie, which was that Happy died," Feige said. "Jon had a note — that is one of the most important notes he gave us at Marvel — which was, 'What if Happy was severely injured but did not die?'" Thankfully, Feige and the other MCU heads heeded Favreau's suggestion.
"He's not lying! It's true, it's true," Favreau said in response to Feige. "They accommodated it, and I'm so happy I've been a part of this and being able to be there with Tom Holland since the beginning." After a brief recovery period, Happy continues to appear in the "Avengers" and "Spider-Man" films, including his most recent appearance in "Spider-Man: No Way Home." Openly dating Peter's Aunt May (Marisa Tomei) as of "Spider-Man: Far From Home," Happy continues his role as the guardian and helper to Tony Stark's successor.