Here's When Legacies Season 4 Will Hit Netflix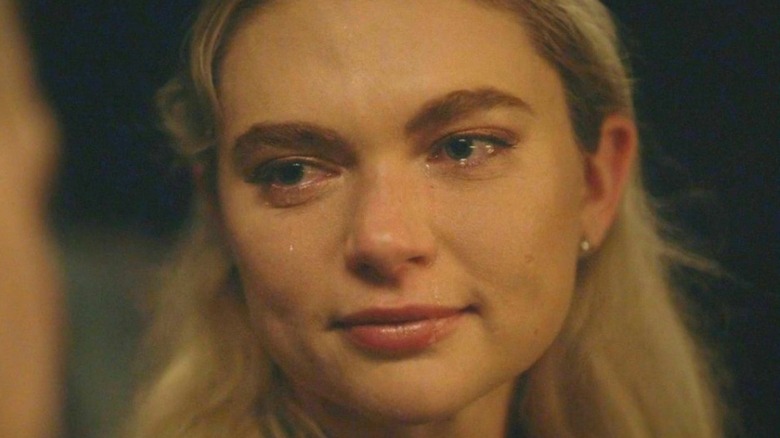 The CW
"Legacies" continues the, well, legacy, of "The Vampire Diaries," as the spin-off of a spin-off ventures on. The CW series, which was spun off "The Originals," is currently in the middle of its winter break after a shocking mid-season finale full of body-swapping, backstabbing, and the death of Lizzie (Jenny Boyd). Well, not really. She awoke as a heretic. Josie (Kaylee Bryant) also departed the series, leaving Finch (Courtney Bandeko) on her own.
We expect "Legacies" to have seven more episodes when it returns from its winter break, as the series has always had 16-episode seasons. This means it might be a while before the supernatural drama makes its way to Netflix to join its three former seasons and the catalogs of "The Vampire Diaries" and "The Originals." The CW and Netflix had a longstanding deal that ended in 2019 (per The Verge), but the streamer will be the first to get the airing rights to "Legacies" episodes. So once Season 4 of the series concludes, when can we expect the episodes to land on Netflix? Here's what we know.
Legacies Season 4 will likely land on Netflix in Spring 2022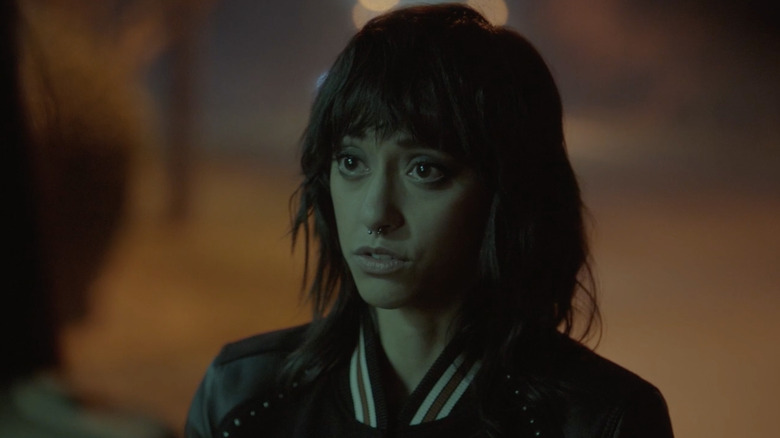 The CW
"Legacies" and other CW shows land on Netflix shortly after a season finale airs. What's On Netflix approximates this to be around eight to nine days after a season finale, based on drops in the past. For now, there is no exact date for the Season 4 finale, so the best we can do is guess when it will land on the steamer. The series will pick back up on January 27, 2022, and if we get one new episode a week until we hit the suspected 16th episode, it'll conclude on March 10, 2022.
This means, at the earliest, "Legacies" Season 4 will land on Netflix around March 18, 2022. We have to consider one-week breaks if the remainder of Season 4 doesn't run for consecutive weeks. It's very possible it won't land on Netflix until April.
However, there are options for those without cable who can't wait and need to watch "Legacies" as soon as possible. All episodes are available for streaming on Fridays (the day after it airs on cable) on The CW's website or their app for free — you just have to watch ads. Season 4 is also available to watch on apps like YouTube TV, Fubo TV, and Hulu Live.