Why Vesemir From The Witcher Season 2 Is More Important Than You Think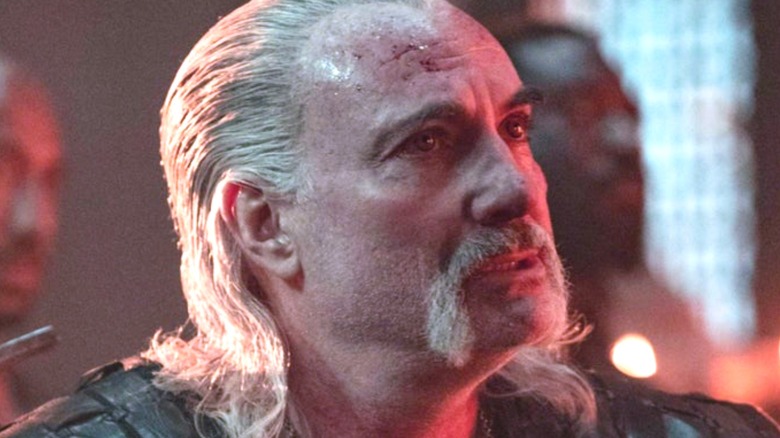 Netflix
Spoilers ahead for "The Witcher" Season 2
Netflix's "The Witcher" Season 2 introduces many new characters in the show. Memorable though they all are, some of them are clearly intended to be one-episode folks who the show makes extremely clear aren't about to return in a hurry. Others may very well have an impact on the plot for quite some time in the foreseeable future. However, one of them stands head and shoulders above others in terms of sheer importance in the show's universe: the old Witcher Vesemir (Kim Bodnia). 
Vesemir's status among the denizens of Kaer Morhen — and, even more importantly, in Geralt of Rivia's (Henry Cavill) eyes – immediately clues you in to the fact that he's a highly influential figure, as does the fact that he's played by an actor of "Killing Eve" star Bodnia's stature. Still, you might not have quite realized the character's true importance in the show's universe. Here's why Vesemir from "The Witcher" Season 2 is more important than you think.
Geralt's mentor and a hero of his own stories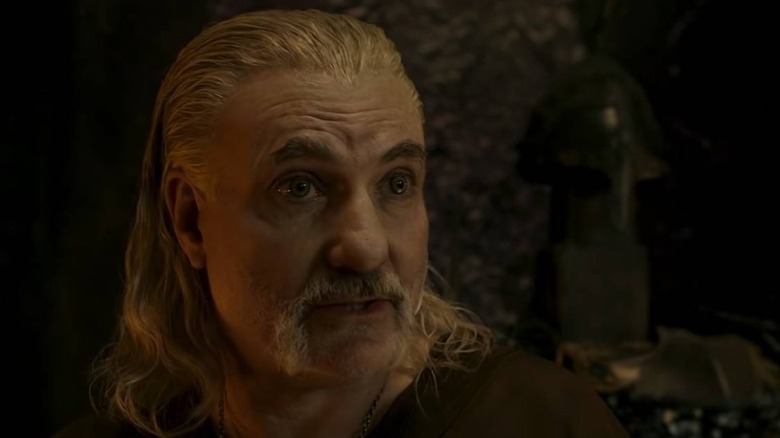 Netflix
While the title of "The Witcher" clearly refers to Geralt, the title of the Witcher within the show's universe goes undoubtedly to Vesemir. The ancient and highly experienced man is the oldest of the existing witchers in Geralt's time and has trained a whole bunch of his younger colleagues — including Geralt himself. As a result, he's also something of a trusted father figure, and while he has the tendency to get a bit grouchy at times, he's wise and wily even beyond his considerable years. Apart from perhaps Ciri (Freya Allan) and Yennefer (Anya Chalotra), Vesemir is far and away the most important figure in Geralt's life, and the fact that he's the de facto leader of the Witchers of Kaer Morhen means that he's also a pretty major player in the show's universe, insofar as the rest of the world remembers to pay attention to his kind. 
What's more, Vesemir's long life means that he's had plenty of adventures of his own. Netflix viewers have already gotten a glimpse of his backstory in the animated "The Witcher: Nightmare of the Wolf," in which he was the main character. Since the streaming platform is clearly happy with the universe of "The Witcher," there's always a possibility that more stories focusing on this legendary Witcher might be on their way at some point down the line.
"The Witcher" Season 2 is available for streaming on Netflix.