The Ending Of Gossip Girl Reboot Season 1 Explained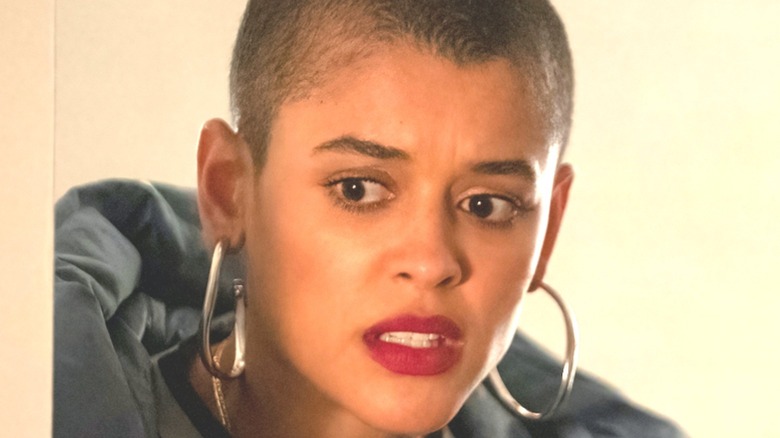 Karolina Wojtasik/HBO Max
HBO Max's "Gossip Girl" reboot Season 1 may be over, but the exploits of Manhattan's elite are just beginning. In September, TVLine reported that the streamer had renewed the series for a second season a little less than a month after the August 12 mid-season finale. The series' first season was split into two parts, with Episode 1, "Just Another Girl on the MTA," debuting on July 8, and the second half starting with Season 1, Episode 7, "Once Upon a Time in the Upper West," debuting on November 25.
The first half of "Gossip Girl" Season 1 focuses largely on the sibling rivalry between "It" girl Julien Calloway (Jordan Alexander) and her estranged younger sister Zoya Lott (Whitney Peak). The first six episodes also establish story arcs for the other central characters who make up Julien's inner circle. Another integral character in these episodes is Kate Keller (Tavi Gevinson). She serves as the primary voice of the Gossip Girl, aka "GG," a social media hall monitor who keeps tabs on the rich and infamous students while trying to maintain her anonymity and her job.
Part 2 of Season 1 explores the ever-changing personal dynamics between Julien and Zoya and their friends. The last six episodes focus on accountability and how even the slightest amount of power can corrupt those who wield it. The finale also sets up an adversarial yet symbiotic relationship between GG and Julien. It's time to hit refresh and deep dive into the ending of Season 1 of "Gossip Girl."
Consciously uncoupling and coupling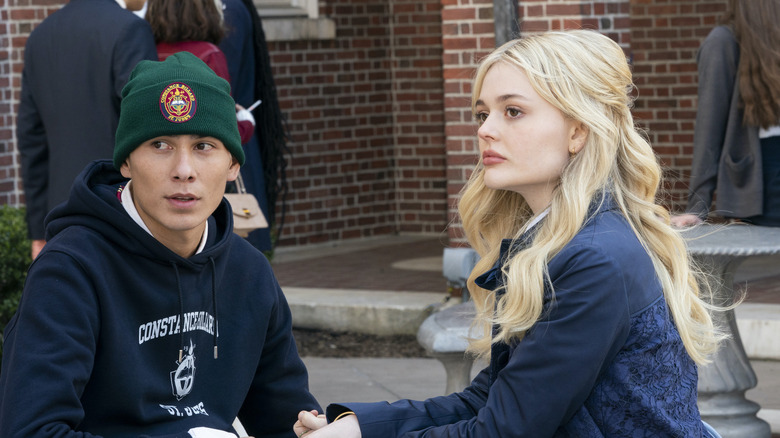 HBO Max
In the season finale, "Gossip Girl, Gone," Obie Bergmann (Eli Brown) and Julien finally put an end to all our suffering by calling it quits ... again. Fans never get much backstory on this pairing, and therefore it's impossible to be emotionally invested in the relationship. Even watching Obie court Zoya early on, it's difficult to see the appeal of this supposed poor little rich boy. Zoya and Julien are also shaping up to be as up and down as Blair Waldorf and Serena van der Woodsen.
Obie is by far the least compelling of the main characters, proving to be wishy-washy about everything from his love life to his political convictions. An unworthy catalyst for conflict between Julien and Zoya, Obie ends up with an equally bland politician's daughter, Grace Byron (Anna van Patten). Their relationship appears destined to carry over into Season 2, but Grace's standing as a member of a political dynasty could be a source of contention for the couple moving forward.
The only noteworthy romance to emerge all season is the newly formed triad of Audrey Hope (Emily Alyn Lind), Aki Menzies (Evan Mock), and Max Wolfe (Thomas Doherty). What may have started as a cheap ploy to titillate viewers evolves into what promises to be a compelling exploration of a polyamorous relationship. Aki and Audrey tell Max they don't work without him, and it's true. They are both inherently more interesting with Max (Chuck Bass 2.0) in the mix.
Gossip Girls goes off the rails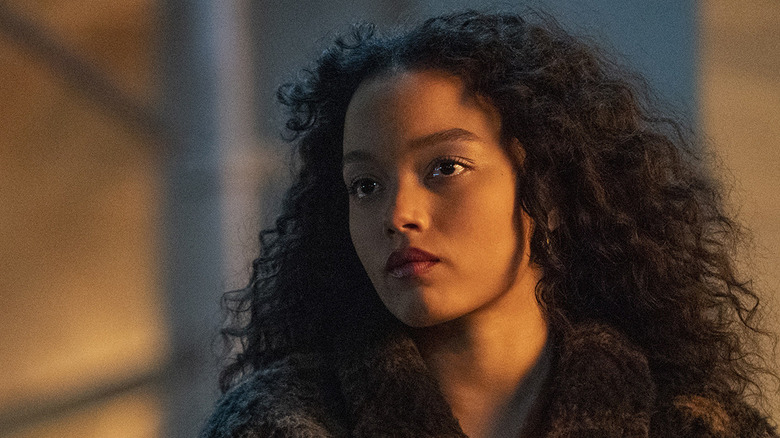 HBO Max
Throughout the season, the purpose of the Gossip Girl posts grows increasingly confusing. First, it's a way to make the students more compliant, but as Kate becomes emotionally involved, she strives to use her voice to influence the teens of the Upper East Side to become the best (or at least better) versions of themselves. Kate's approach puts her on the outs with her more vindictive collaborators, and she's sidelined until reclaiming her title, only to completely blow the whole thing up by punishing Gossip Girl's followers in a way she has been against for most of the season. More importantly, the fallout from "Tip Gate" is underwhelming.
Then Julien steps in. She promises to spill all the tea about her peers to GG while at the same time promising to come after her (GG agrees with one yet to be revealed condition). Julien currently holds little to no power, and this arrangement benefits her greatly. She gets Gossip Girl to do her dirty work, and the promise of exposing GG could fully restore her social status. Although, according to Joshua Safran, who developed the series for HBO Max, Julien's motives are more altruistic. "What was designed from the beginning with the writers was the idea that as Kate lost steam on this mission, Julien would slowly begin to see what that mission was and realize its merits," Safran told Newsweek.
What does Gossip Girl accomplish?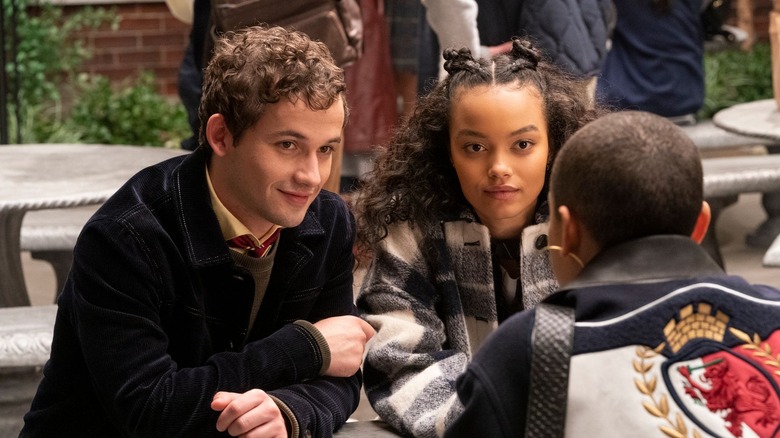 Well, that's still up for debate. Gossip Girl exposes everybody's dirty secrets, but to what end? At best, GG's targets take ownership of their bad behavior, but the hamster wheel keeps spinning. Even in the finale, Luna La (Zión Moreno), Julien, and Monet de Haan (Savannah Lee Smith) are still plotting how to destroy Obie's new relationship and best manipulate Julien's former fanbase. Monet's impending coup promises to eclipse any power grabs in the original series. Although Julien appears to finally understand the brevity of her actions in the final minutes of the finale, what will happen when she learns Monet wants to usurp her?
Taking responsibility for one's actions is an ongoing message, but it's a sporadic and inconsistent one. Julien's and Zoya's fathers take the blame for their daughters' issues, but Davis Calloway (Luke Kirby) is a sexual predator who has yet to face repercussions for his actions. The storyline shows Julien trying to reconcile her love for her father with his disturbing behavior, but pivots to make it another takedown of Julien. Must we continue to anchor entire shows around the current societal construct known as cancel culture?
Kate understands that her pet project has to be accountable as well. These are more than Instagram posts, they're people. Yet, in the penultimate episode, she abandons her moral high ground because she sees two girls engage in a catfight. Will GG and Julien's partnership raise the stakes in Season 2 of "Gossip Girl"?
Kate's dangerous game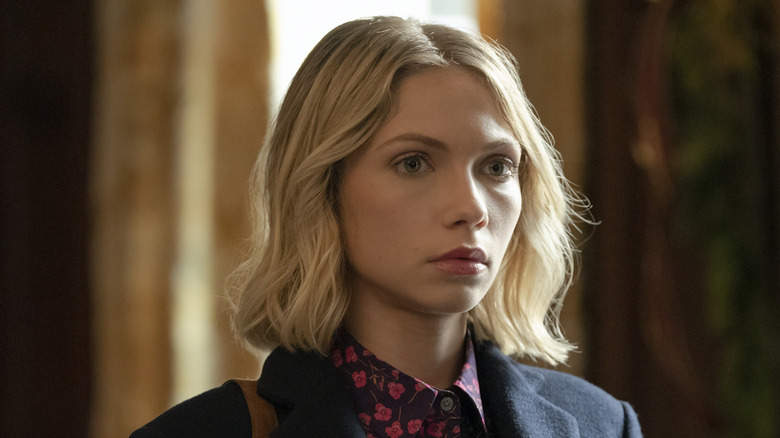 HBO Max
Kate promises to be more dangerous next season, given her mental and emotional state by the Season 1 finale. She manages to alienate almost everyone, including potential love interest Nick Lott (Johnathan Fernandez). Although the teachers whose careers Kate helps ruin aren't the greatest people, in her mind, their most egregious offenses center around her and Gossip Girl. She sits in judgment of others but holds herself to a different standard. She's self-righteous, hypocritical, and develops an intense hatred for the 1%. Don't be surprised if Kate uses her deal with Julien to exact vengeance against the mean mom who refuses to pay for her cab fare.
Viewers witness the corrosive effect power has on the minds of those who possess it on "Gossip Girl," which includes a group of disgruntled educators, a media mogul, a pint-sized event planner, and a dethroned queen bee. Kate, who at one point holds more sway over public opinion than CNN, is no exception. As a true outsider who will never achieve insider status, Kate's reign as Gossip Girl will be surely more brutal than Dan Humphrey's.