The Controversy Between Hannah Montana's Miley Cyrus And Emily Osment Explained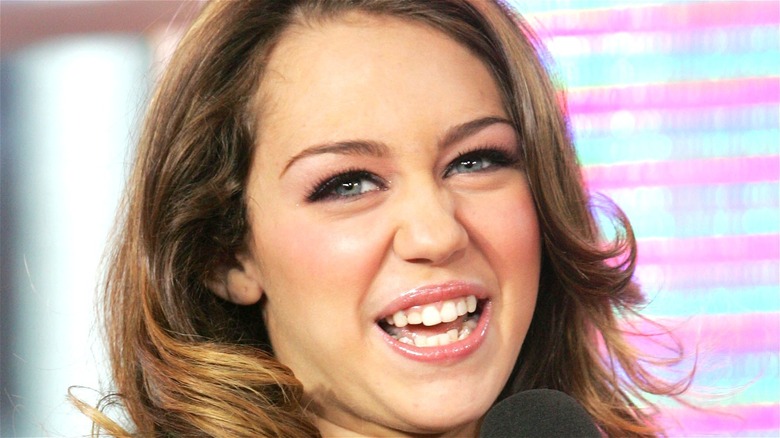 Peter Kramer/Getty Images
"Hannah Montana" was one of the biggest shows of the 2000s. From 2006 to 2011, the Disney Channel comedy told the story of regular California girl Miley Stewart living a secret double life as a pop star. Of course, this was the series that helped catapult actor and musician Miley Cyrus to fame.
Cyrus isn't the only actor who became a big-time name among Disney Channel viewers thanks to "Hannah Montana." Mitchel Musso and Emily Osment delighted audiences as Miley's best friends Oliver and Lilly, with Jason Earles as big brother Jackson and Moises Arias as local troublemaker Rico.
It's not uncommon for shows with a crew of teen actors to be home to some behind-the-scenes drama, too, and "Hannah Montana" is no exception. Through Cyrus and Osment played best friends on the show, the pair did not have the same rosy relationship when the cameras weren't rolling. But what exactly went down between the two young stars?
Miley Cyrus and Emily Osment have had their ups and downs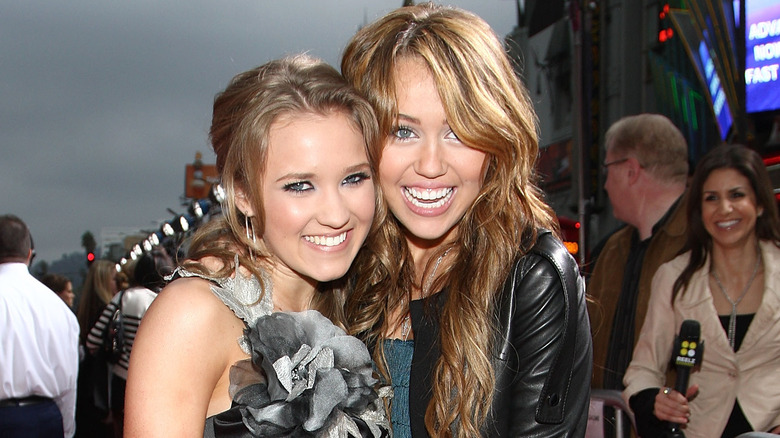 Alberto E. Rodriguez/Getty Images
It wasn't always a rocky relationship between Miley Cyrus and Emily Osment. In a 2008 interview with Seventeen, Cyrus shared how close the two were, remarking that their bond was more "like sisters." Just a year later though, in her autobiography "Miles to Go," she shared things always weren't so great. "Emily and I tried to be friends, we really did, but it always ended in a fight," she wrote (via Elite Daily). "Our characters got along so well, why couldn't we act the same in real life?"
However, it seems the time apart after "Hannah Montana" wrapped was what was needed to bring Osment and Cyrus back together. Throughout 2013 and 2014, the two chatted quite a bit on Twitter, with Osment posting a picture of the "Hannah Montana" cast reunited and saying she missed Cyrus, who was notably absent. In 2020, however, it seems any past drama was simply water under the bridge. Osment appeared on Cyrus' Instagram Live talk show, and the pair reflected on the craziness of their "Hannah Montana" days (via MTV News). There are often many ups and downs with childhood friendships, but we're glad to know Cyrus and Osment are pals once again.