Keanu Reeves Finally Confirms What We Suspected All Along About The Sad Keanu Meme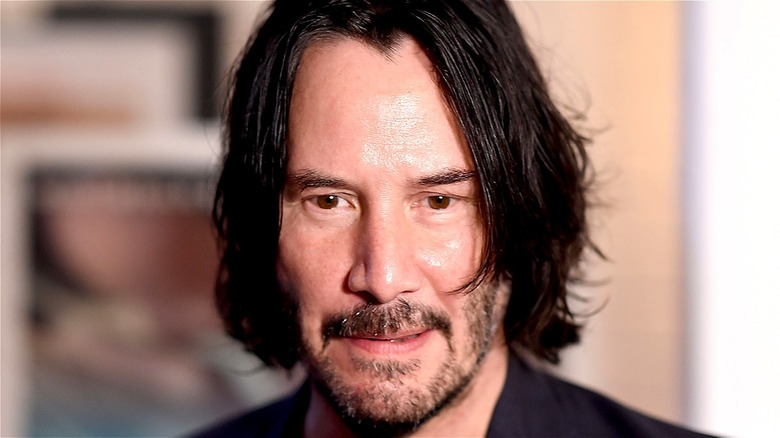 Jamie Mccarthy/Getty Images
The Sad Keanu meme took the internet by storm in 2010. Per Know Your Meme, the picture of actor Keanu Reeves sitting on a park bench eating a sandwich while looking downtrodden went viral in June of that year, eventually spawning a Cheer up Keanu Day and hundreds of web pages and blog entries dedicated to the actor's apparent sadness. The image also helped return Reeves to the attention of the mainstream and helped broaden awareness of his work with a new generation of fans.
Reeves has briefly commented on the meme before — in 2011 during a BBC interview, he said, "do I wish that I didn't get my picture taken while I was eating a sandwich on the streets of New York? Yeah." But due to the press tour surrounding "The Matrix: Resurrections," the topic has come up again. Here's what Reeves has to say now about his viral fame.
Reeves wants the world to know he was hungry -- and has no idea why he's so memeable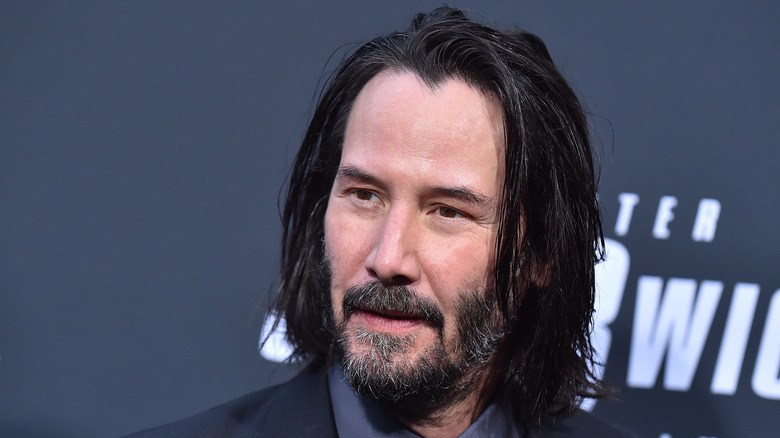 DFree/Shutterstock
During an interview on CBS' "The Late Show with Stephen Colbert," as recapped by People Magazine, Reeves admitted he has "no clue" why he's so "memeable," and that he was just hungry at the time the picture was taken, not sad.  
Colbert, naturally, couldn't resist bringing up the "Sad Keanu" meme while Reeves was on his couch. While Colbert held up a matted version of the picture for the audience to see, Reeves said, "I'm just eating a sandwich, man!"  He later added that he was "thinking" when the picture was taken. "I had some stuff going on. I was hungry," he added.
To Reeves' amusement, Ron Garney, who illustrated an independent comic Reeves wrote called "BRZRKR," sketched the meme into one of the comic's panels. As Colbert showed off the panel to the audience, the good-natured actor called Garney's choice "kinda meta."  "That's life in art," Reeves remarked, lifting his shoulders.