Animal House Actor Stephen Furst Dies At 63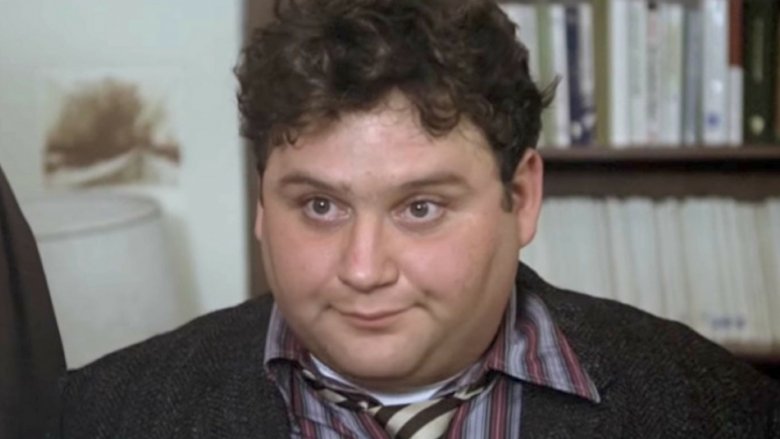 Animal House and St. Elsewhere star Stephen Furst has passed away, his sons revealed on Facebook. He was 63 years old.
Furst's most notable role was as Kent "Flounder" Dorfman in Animal House, a part he later reprised for the short-lived spin-off series Delta House. Furst then joined St. Elsewhere as one of the leads, and would go on to make guest starring appearances on shows like MacGyver, Scrubs, and Babylon 5, the latter of which he also directed episodes of. His other notable film parts include Midnight Madness, Up The Creek, and The Dream Team. His most recent role was the 2006 TV movie Basilisk: The Serpent King, which he also directed.
Furst's sons Nathan and Griffith wrote a tribute to the actor in their Facebook post, which revealed that he died due to complications with diabetes. "Steve had a long list of earthly accomplishments," they wrote. "He was known to the world as an brilliant and prolific actor and filmmaker, but to his family and many dear friends he was also a beloved husband, father and kind friend whose memory will always be a blessing."
"To truly honor him, do not cry for the loss of Stephen Furst," they continued. "But rather, enjoy memories of all the times he made you snicker, laugh, or even snort to your own embarrassment. He intensely believed that laugher is the best therapy, and he would want us to practice that now."
"If you knew him personally, remember his gift for lighting up a room," they concluded. "And no matter who you are, when you think of Steve, instead of being sad, celebrate his life by watching one of his movies or use one of his bits to make someone else laugh– really, really hard."
In addition to his sons, Furst is also survived by his wife, Lorraine.