Here's Where You Can Stream Every The Santa Clause Movie This Holiday Season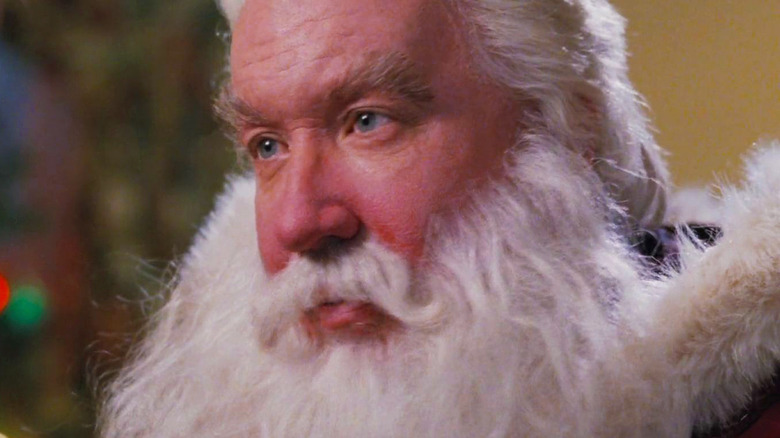 Disney
We may receive a commission on purchases made from links.
The "Santa Clause" franchise spans three movies and features plenty of mayhem, magic, and North Pole-based joy. The series' first installment, "The Santa Clause," revolves around Scott Calvin (Tim Allen), a toy salesman whose entire life is turned upside down when he accidentally causes the real Santa Claus to fall off a roof to his death one Christmas Eve night. The man's body vanishes, leaving behind only his suit and a card telling the person who finds him that they must continue where he left off. Scott dons the suit and quickly discovers that, by doing so, he's become the new Santa Claus.
"The Santa Clause 2" sees Scott finally getting a handle on his magical occupation only to be informed by his pal and sidekick, Bernard (David Krumholtz), that there's another section to the "Santa Clause" known as the "Mrs. Clause." The section requires that Scott marry before the next Christmas Eve or be forced to give up his role as Santa. Understanding the gravity of the situation, Scott quickly embarks on a frantic search for the next Mrs. Claus.
"The Santa Clause 3: The Escape Clause" later catches up with Scott and his family when their peaceful life is disrupted by the arrival of Jack Frost (Martin Short), who reveals that he wants to claim an official holiday of his own. When Frost learns about the existence of an "Escape Clause," he throws Scott's holiday plans into total disarray.
For those looking to stream the "Santa Clause" films, there's one platform that happens to have all three.
All three Santa Clause movies are streaming now on Disney+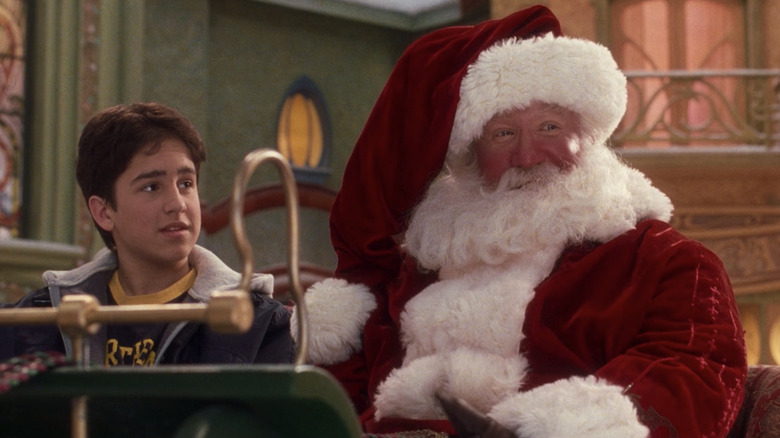 Disney
Fans of the "Santa Clause" franchise are in luck, as "The Santa Clause," "The Santa Clause 2," and "The Santa Clause 3: The Escape Clause" are all available to stream on Disney+ through the holiday season at no additional cost to subscribers. For those interested in getting a Disney+ subscription in order to watch the films, Hulu offers the channel in a bundle with ESPN+. Also, certain Verizon plans offer Disney+ as part of their packages. Additionally, Disney+ also has two seasons of "The Santa Clauses" series for diehard fans of the franchise to watch.
If you wish to simply rent the films instead of committing to a Disney+ subscription, all three "Santa Clause" movies are available to rent on YouTube, Google Play, Vudu, Amazon Prime, and Apple TV. Additionally, those looking to own the series instead of renting it can also purchase digital copies of its three installments on many of the previously listed platforms.