Why Josef From Yellowstone Prequel 1883 Looks So Familiar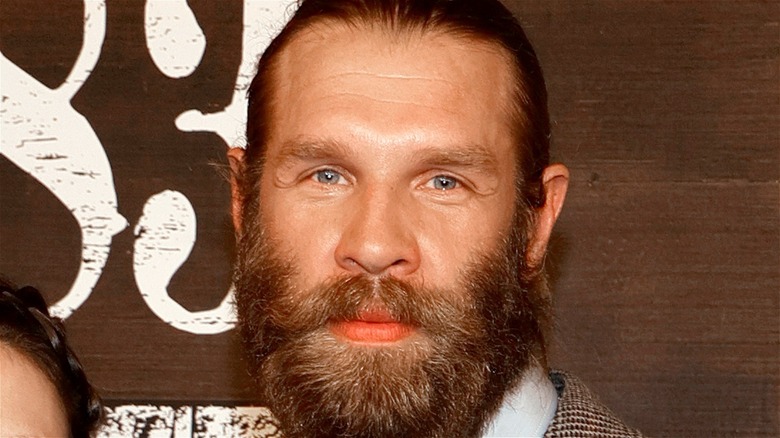 Ethan Miller/Getty
"Yellowstone: 1883" is the upcoming Paramount + series that serves as a prequel to Paramount's hugely popular modern-day western, "Paramount." "Yellowstone: 1883" will follow the great-grandparents of "Yellowstone's" wealthy Dutton family, James and Margaret, who are played by real-life married country music stars Tim McGraw and Faith Hill. In terms of story, "Yellowstone: 1883" will track the Duttons as they leave their home in Texas in search of a better life. The series premieres on December 19, 2021.
When the Duttons depart the Lone Star State, they form a wagon train made up of settlers from all different backgrounds. That includes two European immigrants, Risa (Anna Fiamora) and Josef, who have traveled from Germany to the United States in search of new opportunities (via Deadline).
Josef is played by Marc Rissman, who appears in all ten episodes of Season 1 (via IMDB). Like his character, Rissman hails from Germany. Although he's mainly known for his German-language roles, he's also made some notable appearances in English-language productions. If you're a fan of prestige TV, you most likely recognize him.
You probably recognize Marc Rissman from Game of Thrones or The Man in the High Castle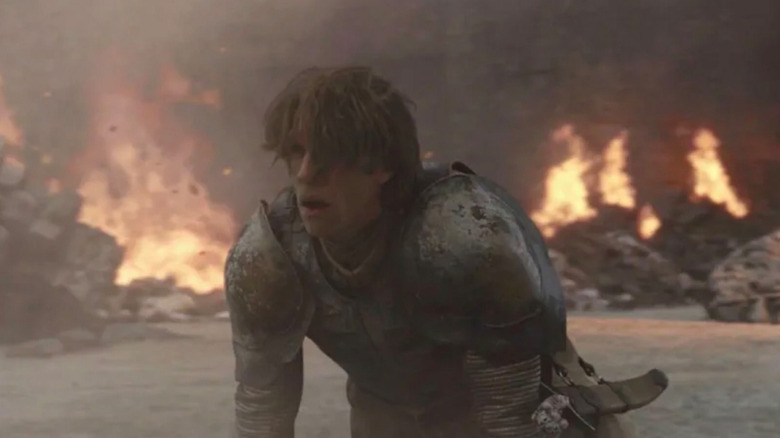 HBO
If you actually recognized Marc Rissman from his appearances on "Game of Thrones," you're officially a GoT superfan. Rissman played Harry Strickland, the leader of the Golden Company. They're the fearsome mercenary army whom Cersei Lannister (Lena Headey) hires to bolster her troops in Season 9. In the end, they don't play a major difference in the war for the Iron Throne. Like most other residents of King's Landing, they perish when Daenerys (Emilia Clarke) torches the town with dragon fire. Harry Strickland only has a few lines, mostly appears in shots from behind, and he dies while fleeing the burning city.
Rissman had a bigger part in "The Man in the High Castle," when he played Wilhelm Goertzmann in the fourth and final season. Goertzmann is the high-ranking Nazi official who helps John Smith (Rufus Sewell) orchestrate a putsch to overthrow the leadership in both the American Reich and the original Greater Nazi Reich. Goertzmann betrays and murders the Nazi High Command, then appoints himself the new Führer.
Otherwise, Rissman has appeared in the American World War II horror film "Overlord," and the British Viking-era historical drama "The Last Kingdom." No doubt his role on "Yellowstone: 1883" will introduce him to an even bigger audience.