Why Nenneke From The Witcher Season 2 Looks So Familiar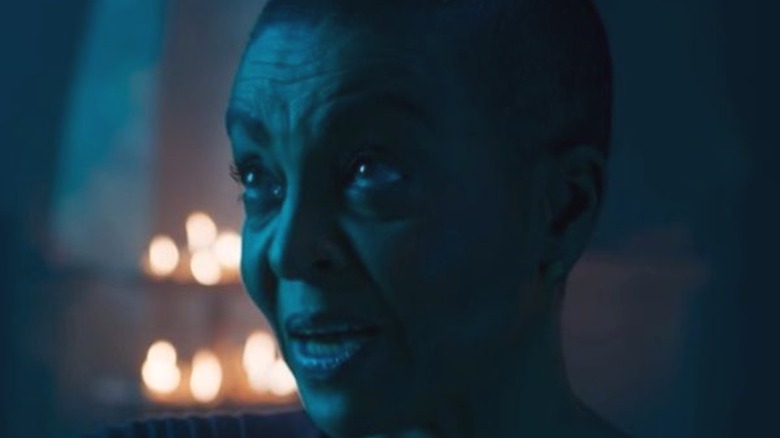 Netflix
Season 2 of Netflix's "The Witcher" continues to draw from the works of Andrzej Sapkowski and the hit video game franchise. As such, plenty of new characters have appeared, and one of them is the powerful priestess of Melitele. Played by Adjoa Andoh, the aforementioned Nenneke plays a pretty significant role in all forms of "Witcher" media. She acts as a potent teacher of magic and alchemy, and her potion supply is legendary.
Nenneke is a stoic and matriarchal character, who is sometimes derisively referred to as 'mother' for her stern demeanor, which she isn't overly fond of. Her addition is an important development in terms of new characters in Season 2 of The Witcher, and a fairly large part in both the video game franchise and books, but fans may be wondering where they may have seen Adjoa Andoh before. Born in 1963, Andoh has had an interesting career thus far.
Andoh was Brenda Mazibuko in Invictus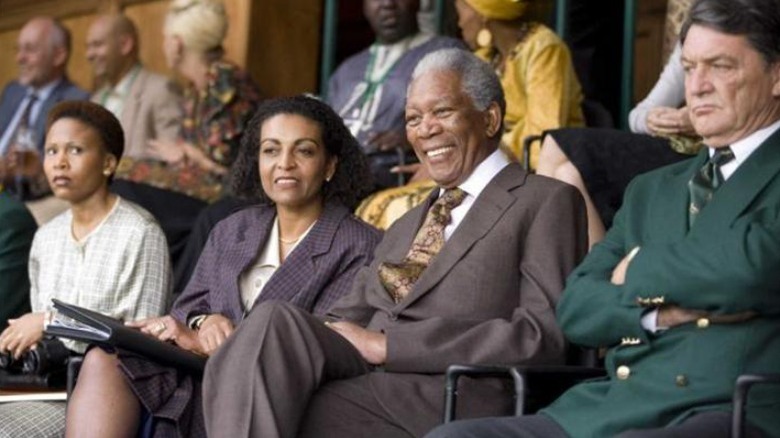 Warner Brothers
One of Andoh's first major roles in film was in "Invictus." The film was released in 2009, and it was directed by Clint Eastwood. Starring Morgan Freeman and Matt Damon, "Invictus" tells the story of the 1995 Rugby World Cap in South Africa after the collapse of the apartheid system. The movie follows an underdog style format, where the South African team, against all odds, was able to defeat some of the world's greatest teams. This paved the way for Nelson Mandela to quickly reestablish new ties with foreign countries. Everybody loves a good sports match!
Andoh played Brenda Mazibuko, who acted as an advisor role to Mandela. She often would attempt to dissuade Mandela from his chosen course of action, believing that their efforts should focus on hard issues like currency, housing, and jobs, but Mandela believed that a symbolic rugby team win would result in a unified country. South Africa was gripped in systematic racism for decades, and Mandela's gamble paid off in the long run.
Andoh had two different roles on Doctor Who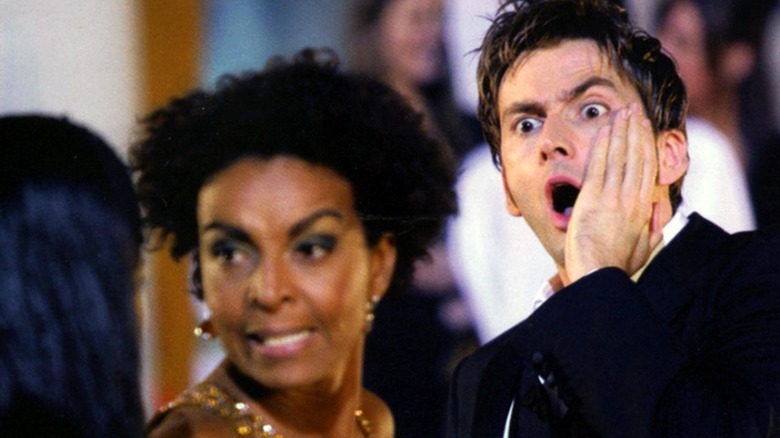 BBC
Before landing her role in "Invictus," Andoh had two different roles on the popular BBC show, "Doctor Who." It is one of the longest-running television shows from that network, and it is based on the exploits of a time-traveling, sometimes shape-shifting humanoid alien known as "The Doctor." The Doctor has picked up a slew of allies and enemies across their epoch-spanning adventures, and anytime the Doctor takes grievous wounds (or a new actor has been tapped for the role), the character goes through a regeneration process that results in a change in physical appearance.
Andoh played Sister Jatt in the 2006 episode "New Earth," and also played Francine Jones in seven episodes between 2007 and 2008. Francine Jones was another taciturn character for Andoh, and the role saw her face off against the genocidal aliens known as Daleks. At the same time, she was rather suspicious of the time-hopping Doctor for a time, though she does eventually come around to become a staunch ally.
Adjoa Andoh played a huge part on Bridgerton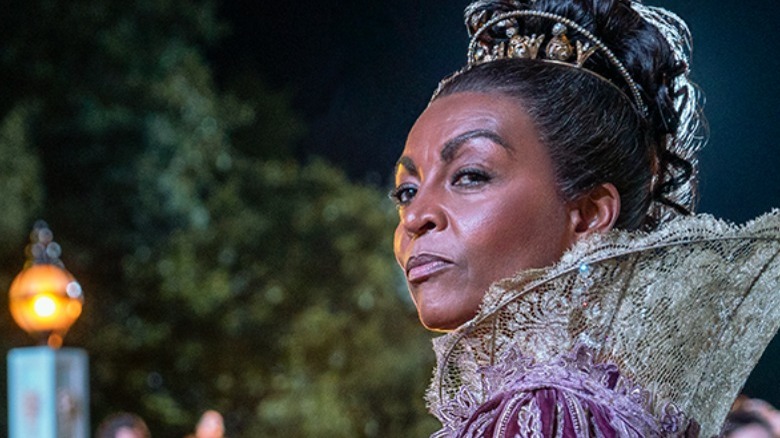 Netflix
Perhaps one of Adjoa Andoh's biggest roles to date was that on the smash hit Netflix show, "Bridgerton." Based on the books from Julia Quinn, the show has been a huge success for Netflix, with an impressive 87% Tomatometer score on Rotten Tomatoes at the moment. The main characters of the series are Daphne Bridgerton (Phoebe Dynevor) and Simon Bassett (Regé-Jean Page), who engage in a clever rouse of courtly matters that would hopefully result in Simon's continued bachelorhood and a suitable husband for Daphne.
Andoh plays Lady Danbury, a clever ambassador-type who helped raise Simon after the death of his mother. She is well-connected and often uses her skills to aid both Daphne and her adoptive son. The character is not afraid to say what she thinks, and her presence can be somewhat intimidating to other members of the royal court, though she also possesses incredible kindness. 
Andoh has also appeared in several plays (via Curtis Brown) and lent her voice to both radio plays and video games. Chances are, we will be seeing much more of the actor in the future.