The Legendary Rapper Who Almost Played Mace Windu In Star Wars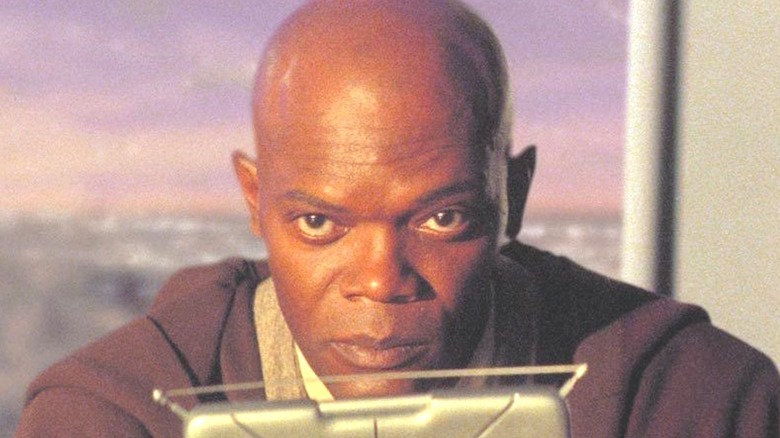 Lucasfilm/20th Century Fox
Since his debut in 1999 with "Star Wars Episode I: The Phantom Menace," Samuel L. Jackson's Mace Windu has been one of the most iconic Jedi to ever hit the big screen. The reputation of the actor who portrays him, as well as the violet hue of his unique lightsaber (a color which Jackson insisted upon for the role), has made him stand out even among older Jedi characters such as Obi-Wan Kenobi and Yoda. However, there was a time when Windu would have been played by someone else.
More specifically, "Star Wars" creator George Lucas originally auditioned a certain legendary rapper for the part. This didn't pan out for a number of reasons. Still, it's amazing to think that in another universe far, far away, Mace Windu was almost played by none other than Tupac Shakur, the West Coast rap star who took the world by storm in the 1990s.
How Tupac almost became a Jedi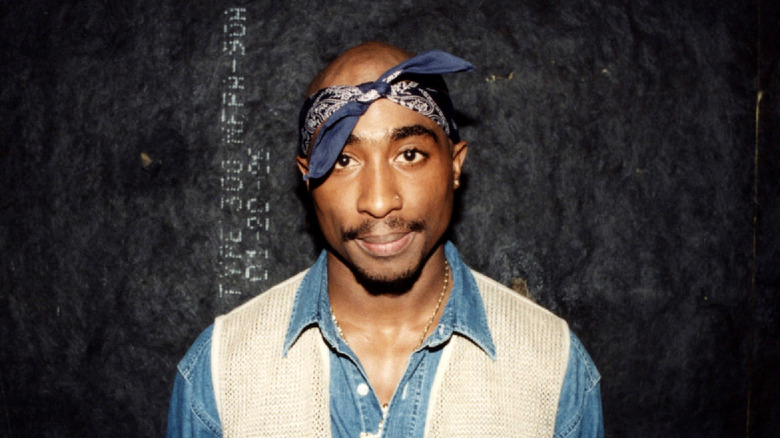 Raymond Boyd/Getty Images
We don't think we need to tell you that in the first half of the 1990s, Tupac Shakur was kind of a big deal. Albums like "2pacalypse Now" (1991) had made him an international superstar. One often-overlooked fact, however, is that at the same time that Shakur's music was rising in popularity, the West Coast rapper was also making his name as an actor. Shakur starred in seven films total, with three of them coming out after his death in 1996. It could even have been eight, had George Lucas not chosen Samuel L. Jackson for the part instead.
According to Death Row Records (Shakur's label) audio engineer Rick Clifford (via 2Pac-Forum), Shakur had once mentioned going to reading with George Lucas. "He was telling me that he was supposed to read for George Lucas and them. They wanted him to be a Jedi. I'm serious. Samuel L. [Jackson] got Tupac's part. [Tupac] said [to me], 'Old man, keep your fingers crossed. I've got three movies coming up. One of them, I've got to read for George Lucas.'"
Across his filmography, Pac displayed genuine acting skills on more than one occasion (via Complex), perhaps most notably in 1992's "Juice." It's very possible that Pac could have been a Jedi equal to, if not better, than Jackson.