The Transformation Of Michaela Conlin From Childhood To Bones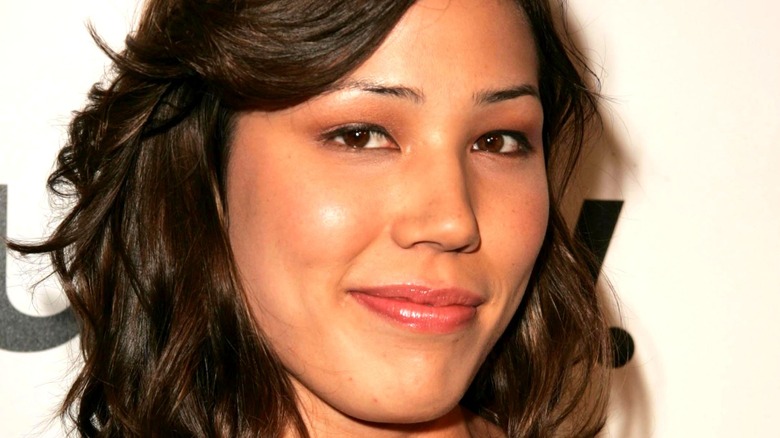 Shutterstock
For 12 years fans grew to love the odd eccentricities of forensic specialist Angela Montenegro on FOX's 2005 crime drama series, "Bones." Known for her free spirit and unique approach to life, Angela's antics make for one of the most entertaining characters in the show. Whether she's dealing with drama in her long and storied love life, or cracking the case with her custom-made graphics simulation computer, the Angelatron (originally the Angelator), fans love to see her on-screen. However, such a fun character could not be brought to life without the actress behind her.
While Angela is surely the most well-known role that actress Michaela Conlin has portrayed, it is far from her only role. The "Bones" star has actually been acting since childhood. To get from being a child actor to one of the stars of a multi-season crime drama, however, Michaela Conlin had to take on a lot of lesser-known roles along the way.
Conlin got her start acting as a child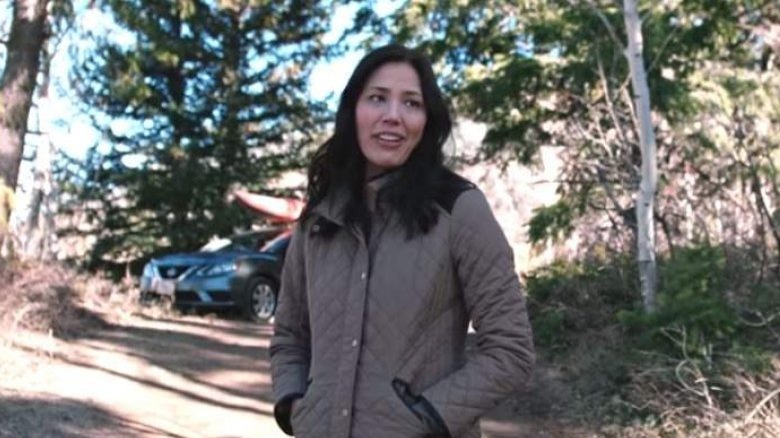 Paramount
While Michaela Conlin began her acting career as a child, you'd be hard-pressed to find any credits from that era of her career. Throughout her childhood, Conlin — born in 1978 — acted in a variety of plays and local theater productions in and around her hometown of Allentown, Pennsylvania. Her first paid job acting came playing a character in a production of "The King and I." According to The Pacific Citizen, Conlin was paid $100 for her work. 
As she got older, Conlin became more interested in acting. In college, she attended the Tisch School of the Arts at New York University, where she graduated with a bachelor's degree in theatre (via The Pacific Citizen). Her first credited role came in the form of a one-off character in a 2001 episode of "Law and Order." From there, Conlin appeared in a variety of films and TV shows before landing her very first starring role.
Conlin's years between theatre and TV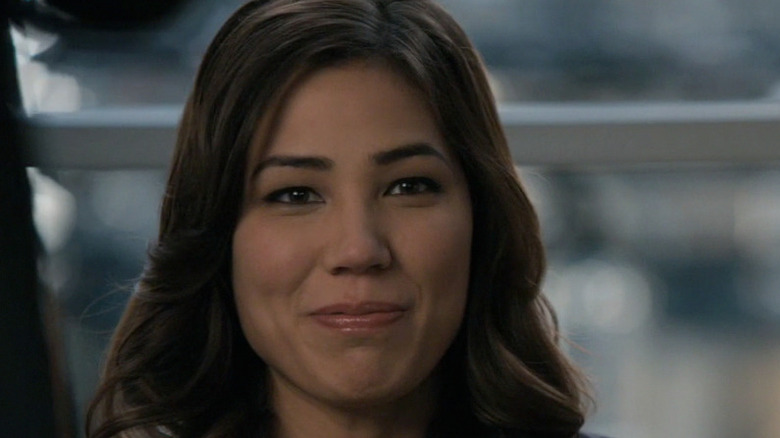 FOX
Long before Michaela Conlin landed her role in "Bones," she had several side roles in a variety of movies, the first and foremost being "Love the Hard Way" (via IMDb). She played the character Cara, the one-time lover of the film's protagonist, Jack (Adrien Brody). She also appeared as a TV reporter in the film "Pipe Dream" starring Martin Donovan and Mary-Louise Parker.
Aside from these two small roles, Conlin also appeared in the indie film "Garmento" about the seedy dark side of the fashion industry, and made another one-off appearance in another female-centric crime drama series, "The Division." Unfortunately, there's not a lot to say about this period of Conlin's career, as they were mainly bit parts. However, the advent of a short-lived medical drama on ABC gave Conlin the boost she needed to become a staple ensemble member of primetime television.
Conlin dives headfirst into the world of network dramas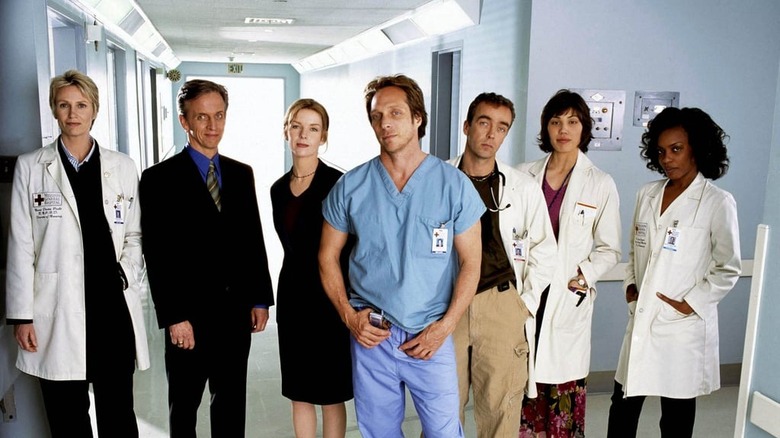 ABC
The 2002 ABC drama "MDs" marks a pretty clear turning point for Michaela Conlin's career. It was her first major recurring role in any television series. Conlin (who is of Chinese and Irish ancestry) played Dr. Maggie Yang, a medical intern who is convinced by the series' protagonists — Drs. Robert Dalgety (John Hannah) and Bruce Kellerman (Fichtner) — to help patients who lack the necessary insurance to get proper treatment. Unfortunately, "MDs" would only last for one season before ABC canceled it.
The story of Conlin's next recurring T.V. role, that of Jinnette McMahon in "The D.A.," follows a similar pattern. Though Conlin had a promising start in yet another ABC procedural drama, it was also unfortunately canceled after its first season. Thankfully, the year after "The D.A." aired, she finally got the opportunity she was waiting for in the script for a series which, at the time, was simply called "Brennan."
Conlin became a TV superstar in Bones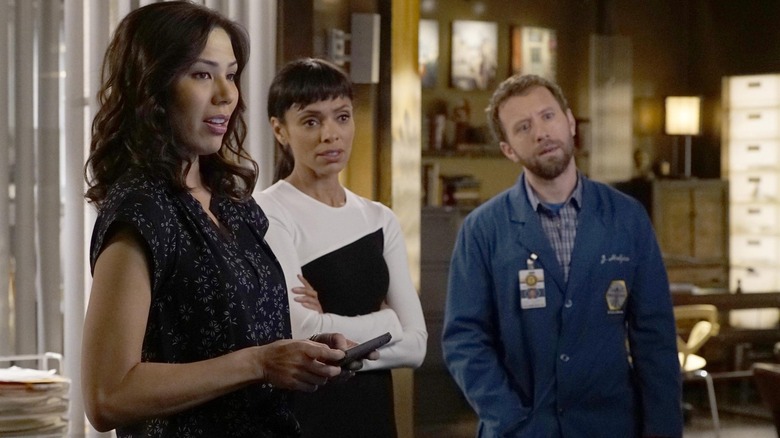 FOX
According to a 2021 interview with The Observer, Michaela Conlin put all of her eggs into one basket when hoping to be cast in "Brennan," the show that would eventually become "Bones." "I remember passing on these other shows, and my agent called and was like, 'You know, there's no guarantee that you're gonna get this 'Brennan' show," Conlin told The Observer. "And I was like, 'Yeah, but I'd rather put all the chips on this one because the character is so much fun."
Luckily, "Bones" ended up fitting the bill. Aside from having a strong female lead in Emily Deschanel's Temperance "Bones" Brennan, Conlin's own character, Angela Montenegro, is anything but an accessory character. As Conlin told The Pacific Citizen, "Angela really just goes from her gut and has very strong opinions...and isn't scared to voice them," a character trait which, time and again, influences Angela to go off the beaten path. Remember, this is the character who changed her legal name at 18 years old and named her work's computer simulator after herself.
That independent spirit stayed consistent throughout all 12 seasons of "Bones." It's also one that Conlin herself has retained in the years following the "Bones" finale, as she continues to appear in popular TV shows such as Paramount's "Yellowstone" and Apple TV's "For All Mankind" in dynamic roles.