And Just Like That Kim Cattrall Reacts To Samantha's Absence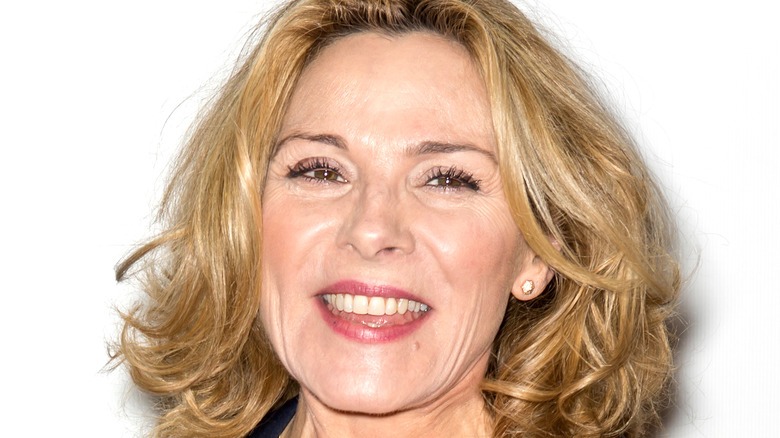 Ovidiu Hrubaru/Shutterstock
Even though the original series ended in 2004, "Sex and the City" has remained a pop-culture cornerstone for many viewers. Starring Sarah Jessica Parker, Cynthia Nixon, Kim Cattrall, and Kristin Davis, the series chronicles the personal, professional, and romantic lives of a group of friends in New York City. Fans of the show fell in love with its forward-thinking storylines, especially regarding femininity, sexuality, and social issues. Some moments haven't aged well, but there's no denying the show's impact in the grand scheme of things.
Since "Sex and the City" ended, the franchise's legacy has been kept alive thanks to movies, spinoffs, and the brand-new revival, "And Just Like That..." Unfortunately, Cattrall chose not to join her former colleagues for the latest incarnation of the friends' story, fueling speculation about the actor's relationship with the rest of the gang. Now she's taken to social media and liked some tweets about her absence.
Kim Cattrall liked several tweets from her fans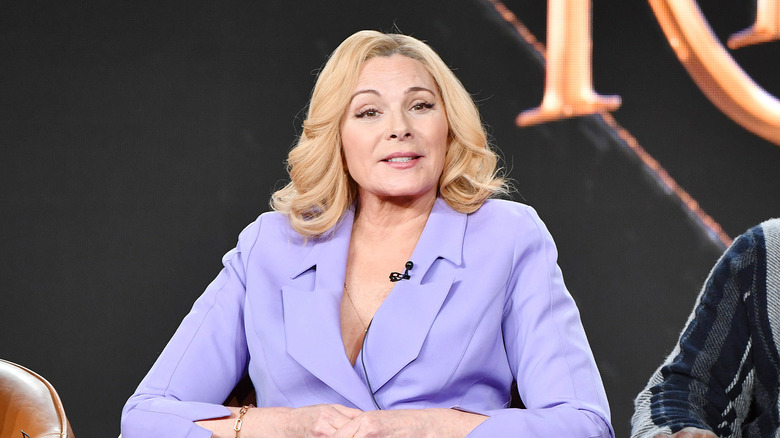 Amy Sussman/Getty Images
Kim Cattrall's thoughts on her "Sex and the City" co-stars have been well-documented throughout the years. While speaking to Piers Morgan on his "Life Stories" show (via Stylist), she revealed that their relationship felt "toxic" and mentioned they no longer spoke, which may have been why she didn't agree to star the now-canceled proposed third movie.
The franchise is now moving forward without Cattrall, and fans have backed her decision on social media. "@KimCattrall. I am such a fan. With the #SATC reboot happening, they keep bringing you up. I applaud you for making choices that are right for you. You are not required to do anything you don't want to do or that won't make you happy," wrote Twitter user @getmebadges. Cattrall responded by liking the tweet.
Elsewhere, one follower noted that the actor doesn't need "Sex and the City" anymore. "Kim Cattrall didn't return to SATC because her scatting career is finally taking off," a tweet by alexjae1 read, which also got the actor's approval.
Other fans insinuated that they aren't interested in watching the revival if it doesn't have Samantha in it. "And just like that... I find myself only wanting to watch anything @KimCattrall is in. This is a Kim appreciation tweet," wrote anchor and reporter Jenny Dreasler, which Cattrall also liked.
While she hasn't commented on "And Just Like That..." directly, Cattrall's likes of these tweets say enough.