Tessa Thompson, Steven Yeun To Co-Star In Film Sorry To Bother You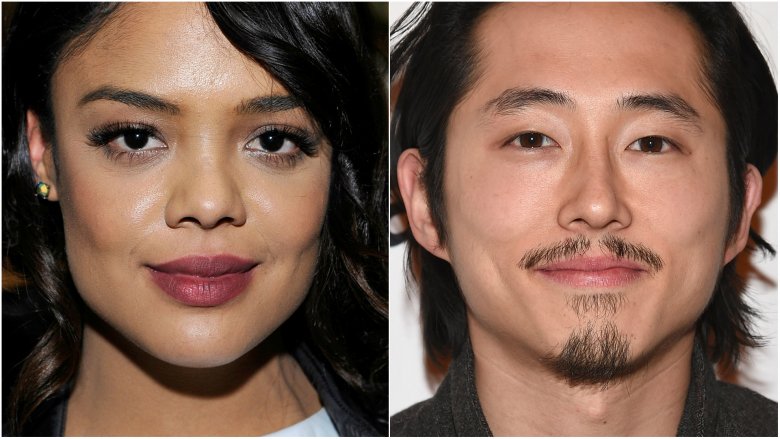 Getty Images
We'd call it "The Walking Westworld," but it won't have anything in common with the shows the stars are known for.
Deadline reports that Tessa Thompson (Westworld, Thor: Ragnarok) and Steven Yeun (The Walking Dead) will co-star with Lakeith Stanfield (Get Out, Straight Outta Compton) in Sorry to Bother You, the first film from director Boots Riley.
The movie follows a black telemarketer with "self-esteem issues" who discovers a magical key to success in business, which thrusts him into the "upper echelons of the hierarchy" just as his comrades rise up against unjust labor practices. When he uncovers the "macabre secret" of his corporate bosses, he has to decide whether to stand up or sell out.
Filming will begin this month in Oakland, Calif., at the same studio where the critically acclaimed Fruitvale Station was filmed.
The new director is best known for his work as a musician with his band The Coup, and for contributing the soundtracks of Superbad and The Losers. He also directed the video for his band's song "Me and Jesus the Pimp in a '79 Granada Last Night."
Thompson, who plays Valkyrie in the upcoming Thor: Ragnarok, previously worked with Stanfield on Selma.
There's no release date just yet. Until we learn more, check out some of the movies we think will blow everyone away this year.