The Iconic Role That Made Daniel Day-Lewis Physically Ill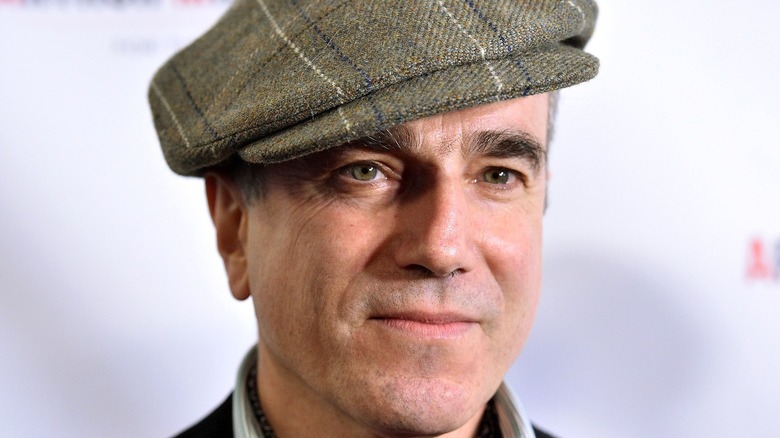 Dimitrios Kambouris/Getty
Daniel Day-Lewis is one of the most iconic actors in Hollywood. Known for his roles in "My Left Foot," "The Last of the Mohicans", "There Will Be Blood," "Lincoln," and "The Phantom Thread," Lewis has a magnetic and intense style of acting that has earned him quite the reputation. According to Yahoo, Lewis made everybody refer to him as "Mr. President" during the production of "Lincoln," and would sign messages as if he was Abraham Lincoln. Lewis utilizes a form of method acting, where a person tries to physically embody the role assigned to them by any means possible.
This particular style is the actor's go-to when it comes to channeling a character. During 1992's "The Last of the Mohicans," Lewis reportedly learned how to make his own canoe, wore period-specific clothing, carried a tomahawk with him at all times, and supposedly learned how to reload a 12-pound flintlock pistol while running (via Far Out Magazine). This kind of dedication has earned Lewis an immense amount of praise, and the actor has 147 cinematic awards to prove it (via IMDb). However, there was one iconic role that pushed the actor too far.
Gangs of New York gave Daniel Day-Lewis pneumonia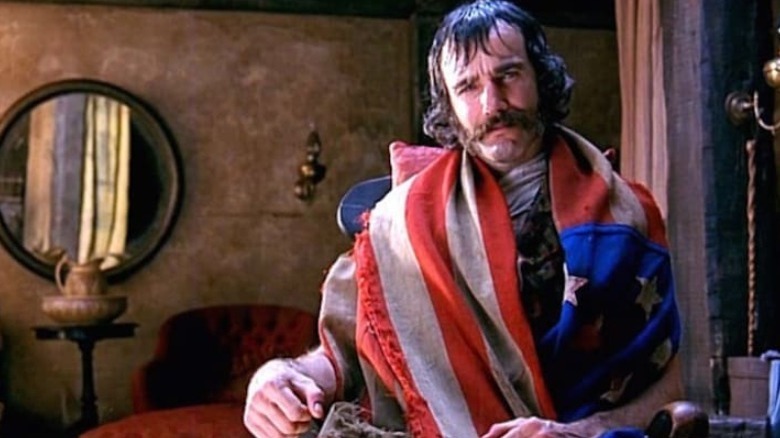 Touchstone Pictures
The movie in question is the exceptional "Gangs of New York." Directed by Martin Scorsese, "Gangs of New York" starred Daniel Day-Lewis, Leonardo DiCaprio, Cameron Diaz, and Brendan Gleeson. The movie was based in New York City in the mid-1860s, during both an influx of Irish immigrants and the American Civil War. Day-Lewis played the central antagonist William "Bill The Butcher" Cutting, a ruthless gang lord that controlled a section of New York City known as "The Five Points." The character is loosely based on the historical Bill the Butcher, whose real name was William Poole.
Day-Lewis engaged in his typical style of method acting to take on Bill the Butcher. This involved him picking fights with strangers, speaking with his character's accent at all times, wearing period-specific clothing, and even training as an actual butcher. Unfortunately for Day-Lewis, wearing historically accurate garments all the time isn't the best of ideas, and the actor came down with pneumonia for refusing to upgrade his coat to a warmer one because it didn't exist in the 1860s (via The Independent). Never one to easily flinch on commitment, it was reported that Lewis initially refused modern-day medicine to fight it (via the BBC).
In a conversation with The Independent, Day-Lewis said of the experience, "I will admit that I went mad, totally mad," and that the role was, "not so good for my physical or mental health." But his committed performance helped earn "Gangs of New York" an impressive 50 awards (via IMDb), including a BAFTA for Best Actor for Day-Lewis, adding to his legendary status as an actor.