Bob Odenkirk Reveals His Favorite Thing About Better Call Saul Season 5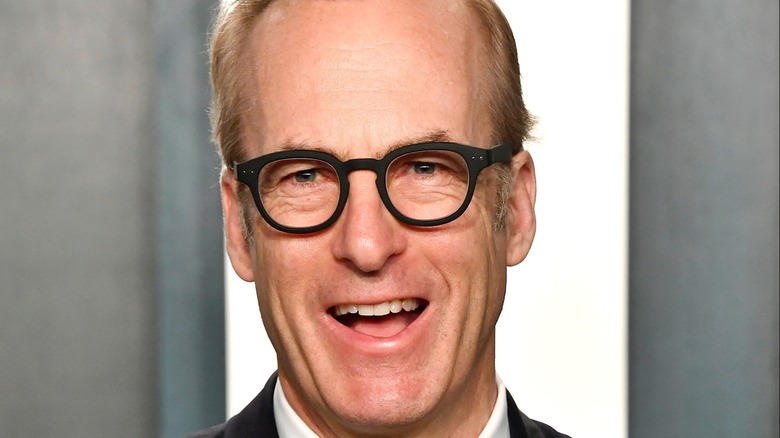 Frazer Harrison/Getty
After widely popular and critically acclaimed crime drama "Breaking Bad" came to end in 2013, creator and producer Vince Gilligan began to dig into developing a spinoff series that would chronicle the life of Walter White's (Bryan Cranston) sleazy lawyer Saul Goodman (Bob Odenkirk), as reported by Deadline. Since its premiere in 2015, "Better Call Saul" has been a critical and commercial success. To wit, since he began playing Saul, Odenkirk has received four Emmy nominations for outstanding lead actor in a drama series.
The series, created by Gilligan and "Breaking Bad" writer Peter Gould, takes place several years before the events of its predecessor. During this time, shady lawyer Saul Goodman — still known as Jimmy McGill — is a former con man who aspires to become a lawyer. The show chronicles the events that lead Jimmy to become Saul Goodman and later end up living a new life as a Cinnabon employee under an assumed name. The series also provides a backstory for many of the villains and antiheroes featured in "Breaking Bad," some of which appear as recurring characters.
By Season 5, Jimmy has now fully transitioned into living life under the assumed name "Saul Goodman" and is diving deeper and deeper into a life of crime. This most recent season, which wrapped in April, left Jimmy, Kim (Rhea Seehorn), and other pivotal "Better Call Saul" characters as major turning points in their lives. After a season of such incredible development, it seems there was one aspect that really stuck with Odenkirk.
Bob Odenkirk's favorite thing about Season 5 is Jimmy's growth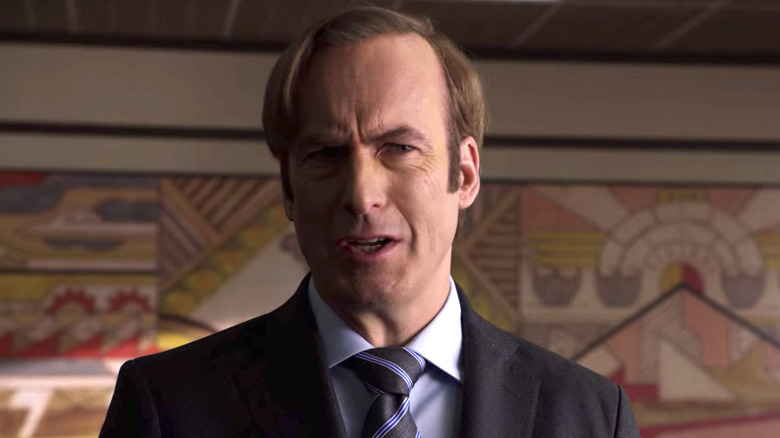 AMC
In a June 2020 interview with Awards Focus, "Better Call Saul" star Bob Odenkirk revealed his favorite thing about the show's fifth season. Despite the fact that his character, Jimmy McGill, is barreling down the wrong path, he starts to become more self-aware and understanding of his own wants and needs. Odenkirk echoed this sentiment while speaking with Awards Focus. 
"My favorite thing is the way Jimmy learns about himself and exhibits this sense of self-awareness," the actor said. "It's great because the hardest thing for me was to play the naiveté of Jimmy as a younger person, where he started in the series."
The actor continued, acknowledging that, after the events of Season 5, Jimmy could reasonably be described as more cynical. However, what audiences are recognizing when they characterize him as such is his increased self-awareness, which Odenkirk also loves. He continued, "On the other hand, what he does with that self-awareness isn't too good. He has these realizations about himself, but they give him an outlet to become ethically unmoored."
The sixth and final season of "Better Call Saul" is expected to premiere in early 2022 and will consist of 13 episodes.