The Nezuko Theory That Changes Everything On Demon Slayer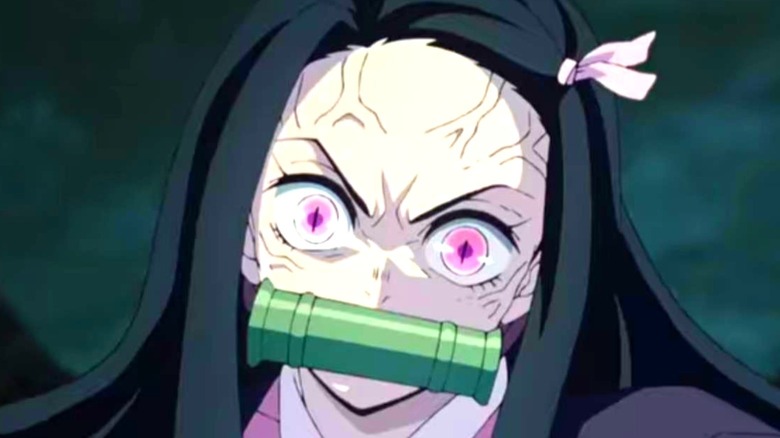 Adult Swim/Netflix
With its latest release of Season 2, the hit anime series "Demon Slayer" continues to enrapture viewers across the globe. It has found its way onto multiple critics' rankings of the best anime of the decade, including Crunchyroll and IGN, and its film "Demon Slayer: Mugen Train" impressively became the highest-earning film globally in 2020 (via Anime News Network).
One alluring element of the series is the extremely close bond shared between brother and sister Tanjiro and Nezuko. After their family is brutally murdered by demons and Nezuko is turned into a demon herself, Tanjiro vows to avenge their deaths and find a cure for his sister. Tanjiro joins the Demon Slayer Corps, an elite group of warriors trained to defeat demons, with Nezuko at his side. Tanjiro and Nezuko only have each other to lean on and it's heartwarming to see the lengths Tanjiro will go to in order to protect Nezuko. But the fact that Nezuko is a demon will certainly make Tanjiro's mission as a demon slayer much more complicated.
The death of Muzan Kibutsuji could mean the end for Nezuko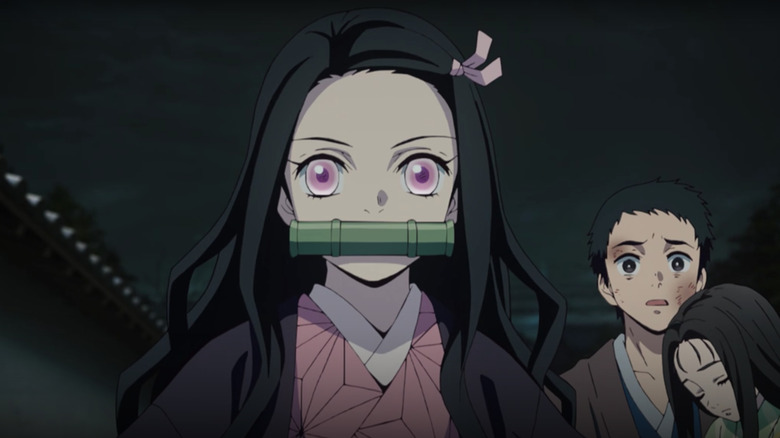 Aniplex
Apart from avenging his family, Tanjiro's main goal is to return Nezuko back into her human form, but he doesn't exactly have a plan on how to do it. From Season 1, we know that all demons are spawned from the blood of the Demon King, Muzan Kibutsuji, and that he has control over every demon's actions. So you could assume that since Muzan has such control over demons, his death would have some effect over them too, whether it be killing them or having them return to their human forms.
As the leader of the twelve most powerful demons, known as the Twelve Kizuki, Muzen is the most powerful of them all, and therefore at the top of every demon slayer's kill list, including Tanjiro's. When Tanjiro and Muzen's paths inevitably cross, how will Tanjiro know that his sister is safe from Muzen's demise? One theory is that he may have to make the incredibly tough decision to either kill the most powerful demon in existence or spare him in order to save his sister's life (via AnimeMotivation).
It would be devastating to see Nezuko meet her end because of Muzen's death, so hopefully, Tanjiro will be able to find a solution. There is hope, however, since Nezuko isn't as connected to Muzen as the other demons. Technically she is still half-human and one of the few demons Muzen doesn't have control over. We'll have to tune in to Season 2 of "Demon Slayer" to see how it all plays out.