The Golden Girls Scene That Had Fans In Tears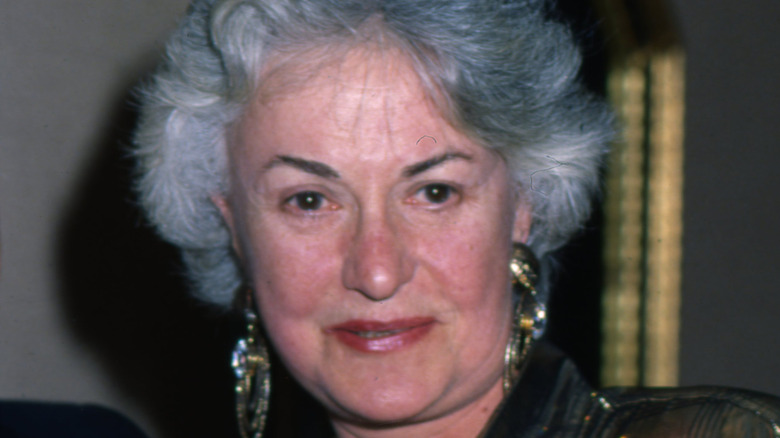 Donaldson Collection/Getty Images
Over the course of its seven-season run on NBC and its long shelf life as a classic situational comedy in the decades since, "The Golden Girls" has become known for provoking chuckles, giggles, and uproarious laughter, the exact physiological-emotional opposite of sad tears. And yet, there were many moments of heartstring-tugging on the show. The series has no shortage of dramatic sequences that bring the laughter to a (brief) pause and tears to the eyes of fans.
There are quite a few of these eye-watering moments sprinkled throughout "The Golden Girls," and fans all have their particular favorites or examples that get to them the most. But one sequence, in particular, seems to be mighty effective at drawing out the waterworks, especially for longtime viewers of the show. And the more love you have for Dorothy (Bea Arthur), Rose (Betty White), Blanche (Rue McClanahan), and Sophia (Estelle Getty), the more likely it is to make you tear up every single time you see it.
The Golden Girls finale ended on a bittersweet note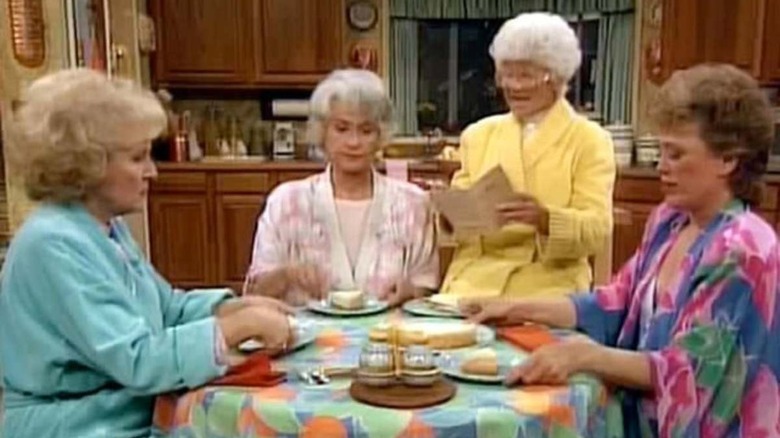 NBC
It may seem obvious, but the series finale of "The Golden Girls" ends on a sequence that's sure to bring a tear to the eye of even casual viewers of the show. The plot of the two-part episode involves Dorothy Zbornak falling in love with Lucas Hollingsworth (Leslie Nielsen), a friendly relative of Blanche's who wants her to marry him and move to Atlanta. That's all well and good but it involves breaking up the girls that fans have come to love. As multiple fans noted on a Reddit thread about moments from the show that make them cry, the scene of Dorothy's final goodbye to her best friends still has the power to provoke tears.
"Dorothy's thank you to the ladies for giving her an experience that she never expected to have at that point in her life..." wrote u/Flashdance007. "It was a real tribute to who these women were for eachother and who they were for viewers either experiencing that phase of life or looking down the road at it."  
Others chimed in to agree. User u/Tackybabe said, "Can't watch this one without crying either," while u/MovieLover17 proclaimed, "it got me choked up."  
Viewers aren't the only ones crying during the emotional finale of "The Golden Girls" –- the girls themselves can be seen in tears during the sequence, as well. Goodbyes are never easy, and the one that came at the end of "The Golden Girls" can be particularly tough even almost 30 years after the fact.