The Unforgivable's Aisling Franciosi Confirms Our Suspicions About Sandra Bullock's On-Set Behavior - Exclusive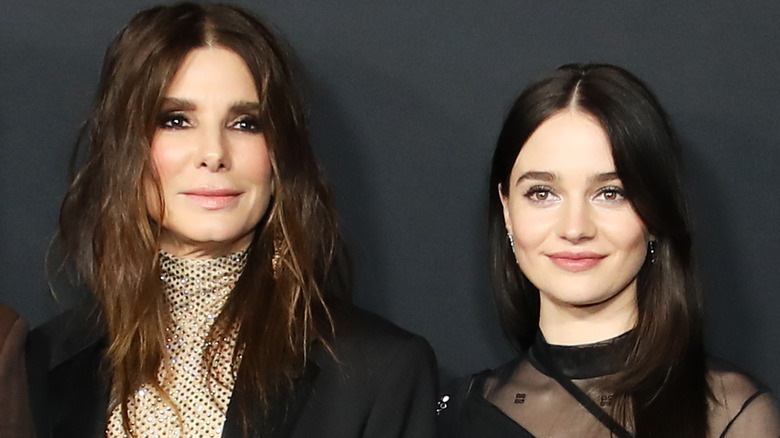 Rachel Murray/Getty Images
Ever since her breakout performance in 1994's "Speed," Sandra Bullock has largely been seen as America's sweetheart. From "Miss Congeniality" to "Bird Box," the Academy Award-winning actor has the Midas touch when it comes to movies. Her smile, her laugh, and her unwavering on-screen talent keeps audiences coming back for more, but behind the scenes, is she really as amiable and gracious as she seems?
Irish actor Aisling Franciosi found out first-hand while working with Bullock on "The Unforgivable," which is out now in select theaters and currently streaming on Netflix. It's an unusually intense film for Bullock, who plays an ex-con who spent 20 years in prison for murder and, upon her release, goes on a relentless quest to find her long lost sister, played by Franciosi.
Despite that intensity, Bullock's true colors still shined through on the set of "The Unforgivable," according to Franciosi, who exclusively revealed to Looper what it was really like working with the A-list actor.
Sandra Bullock was 'warm' and inviting on the Unforgivable set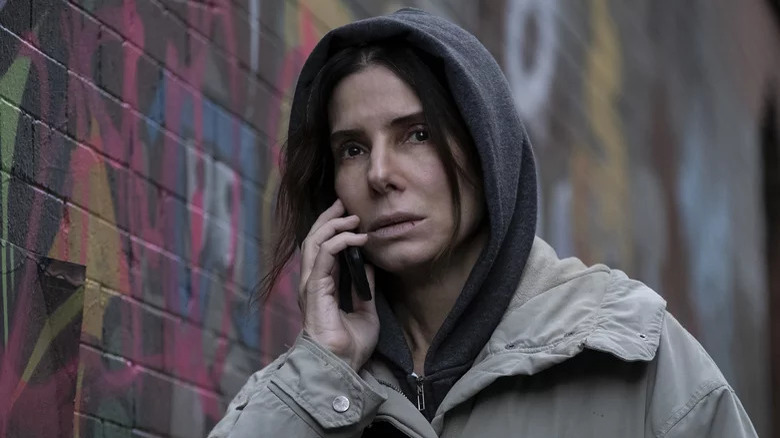 Kimberley French/Netflix
While "The Unforgivable" also stars Vincent D'Onofrio, Viola Davis, and Jon Bernthal, Bullock is squarely in the center. She carries the film, and she also produced it, but she didn't stop there.
"She was there every day ... even on the days she wasn't acting, she was there watching the monitors, coming up with ideas if we needed them," says Franciosi. "She was obviously always very respectful of Nora Fingscheidt, our director, but she was very collaborative and hands on and really cared about the project. I thought it was really amazing that she was there every day because it was quite an intense role for her, so to come in on her days off too was pretty cool."
Beyond her impressive work ethic, what's Bullock like in real life? "She's really fun," says Franciosi. "Very upbeat and lighthearted. Obviously serious when she needs to be when she's doing her work, but very warm and supportive and caring. And she's obviously really talented and really smart. So, it was just lovely to get to work with her."
"The Unforgivable" is out now in select theaters and currently streaming on Netflix.