Tim Burton's Wednesday Addams Series Just Lost A Huge Star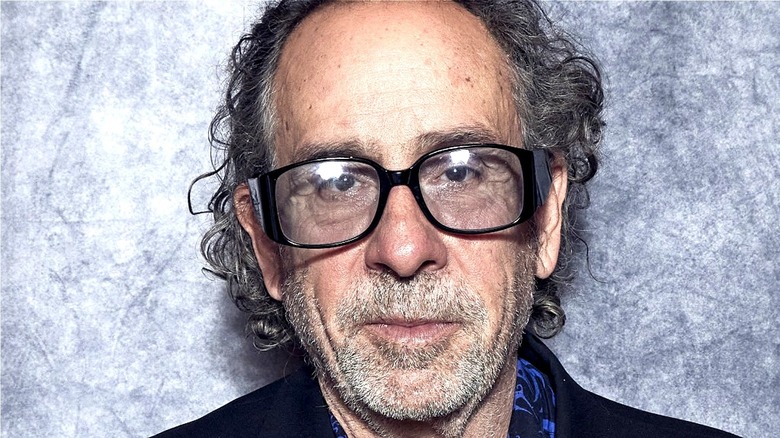 Vittorio Zunino Celotto/Getty
It's been sometime since we had an opportunity to check in with a live-action incarnation of the "Addams Family." The last live-action film in the franchise, "Addams Family Reunion," was released direct-to-video in 1998 (via IMDb), while a short-lived television series aired from 1998 to 1999 (via IMDb). Most people are probably familiar with the famously ghoulish group of relatives as a result of the 1964 television series or the various films and additional television series that aired in the decades after, but the origins of the family actually go all the way back to a cartoon series created by Charles Addams (yes, really) in 1938 (via Smithsonian Magazine).
In 2010, director Tim Burton had dreams of creating a stop-motion film based on Addams' original cartoons, but that project was sadly scuttled three years later (via Variety). It wasn't until 2020 that Burton's name began to be associated with yet another "Addams Family" project. In October of last year, Deadline announced that Burton would lead a live-action television series focused on Wednesday Addams. Only a few months later, the project landed at Netflix (via The Hollywood Reporter) and, ever since, fans of the franchise have been eager to learn more about the new TV series.
Unfortunately, today brings news that the upcoming comedy has lost an important member of the cast.
Thora Birch has departed the series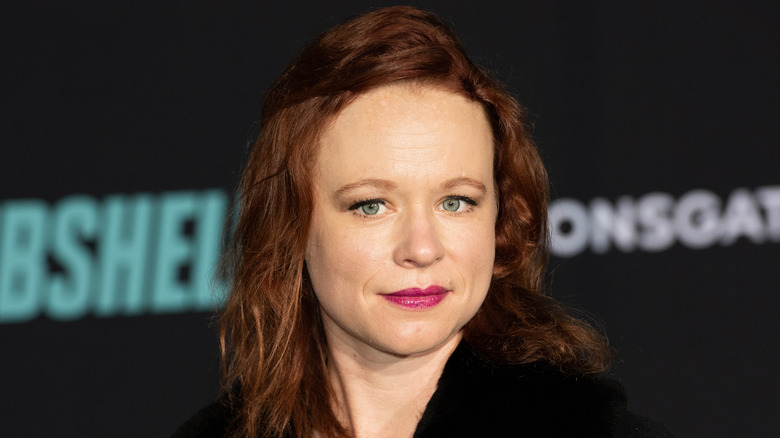 Silvia Elizabeth Pangaro/Shutterstock
According to a report from Deadline, actress Thora Birch has departed her role in Netflix's upcoming "Wednesday" series, an eight-episode comedy set to focus on the Nevermore Academy days of one of the younger members of the "Addams Family." Per Deadline, Birch is leaving her series regular role as Tamara Novak, Wednesday's dorm mother, as a result of "a family illness." 
"Thora has returned to the States to attend to a personal matter and will not be returning to the production," a statement released by "Wednesday" producer MGM said. Deadline further reports that while Birch previously completed the majority of her work in the first season, the plan is to introduce a new character to fill the void left by her absence, rather than recast the role. 
The series, which announced Jenna Ortega in the titular role back in May, has been filming in Romania for the last several months (via Romania-Insider) and is expected to premiere sometime next year (via IMDb). In addition to Ortega as Wednesday, other members of this Addams Family will include Catherine Zeta-Jones as Morticia Addams, Luis Guzmán as Gomez Addams, and Issac Ordonez as Pugsley Addams. Other cast members, including the now-departed Birch, were first announced in August (via Deadline).
Birch is arguably best known for her appearance as a child actress in 1993's "Hocus Pocus," as well as her more recent work in Season 10 of "The Walking Dead" (via IMDb).