Gotham Season 4 Premiere Title Revealed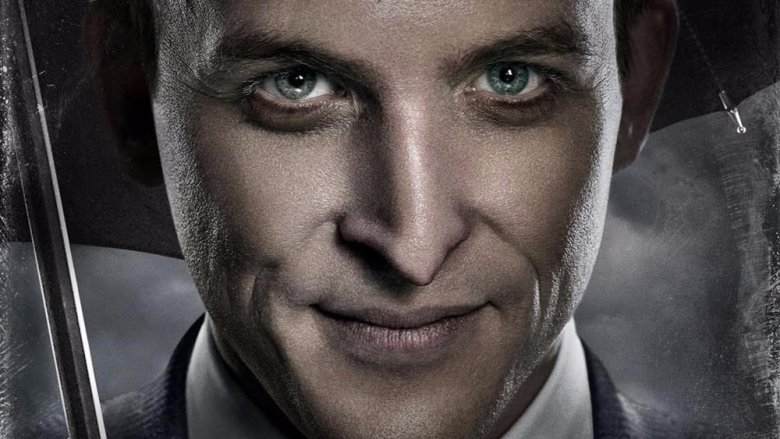 FOX
The next season of Gotham could depict the calm before a great storm.
John Stephens, writer and executive producer on Gotham, has revealed the title for the show's season 4 premiere, and it's both interesting and telling of what's to come. The DC Extended Universe series will kick off its new season with an episode called "Pax Penguina." Stephens made the announcement on Twitter, sharing a photo of the season 4 premiere script with the caption, "What the heck. Let's do it again."
The "penguina" portion of the title is a direct reference to Penguin (aka Oswald Cobblepot),  the nefarious DC villain who rose to evil heights in the third season of Gotham. Penguin was featured in "Beware the Green-Eyed Monster," penned by Stephens, which followed the character's emotions toward Riddler (aka Edward Nygma). 
Based on the "pax" part of the premiere name, the pair may reunite. The word is Latin for "peace," which could indicate that Penguin and Riddler will come to a truce at some point. However, given how rocky their relationship has become, perhaps the peace-making could be between a few other Gotham characters and Penguin himself. We'll just have to wait and see when Gotham returns to the CW. 
Gotham stars Ben McKenzie as James Gordon, Donal Logue as Harvey Bullock, David Mazouz as Bruce Wayne, Sean Pertwee as Alfred Pennyworth, Robin Lord Taylor as Oswald Cobblepot, Erin Richards as Barbara Kean, Camren Bicondova as Selina Kyle, and Corey Michael Smith as Edward Nygma, among many others. 
Here's a synopsis for the show: "Jim Gordon is a rising detective in corrupt Gotham City, where his late father was a successful district attorney. Brave, honest and determined to prove himself, Jim hopes to return the city to the glamorous, purer version he remembers as a child. He and his partner, legendary Detective Harvey Bullock, must navigate the dirty politics of Gotham's justice system, even as they tackle a high-profile case, the murder of billionaires Thomas and Martha Wayne. Gordon becomes a friend to their young orphan, Bruce."
Gotham is set to air its season 4 premiere some time this year. While we wait for an official release date, check out how these Gotham characters should really look.