Melissa McCarthy To Star In Christmas Musical Comedy Margie Claus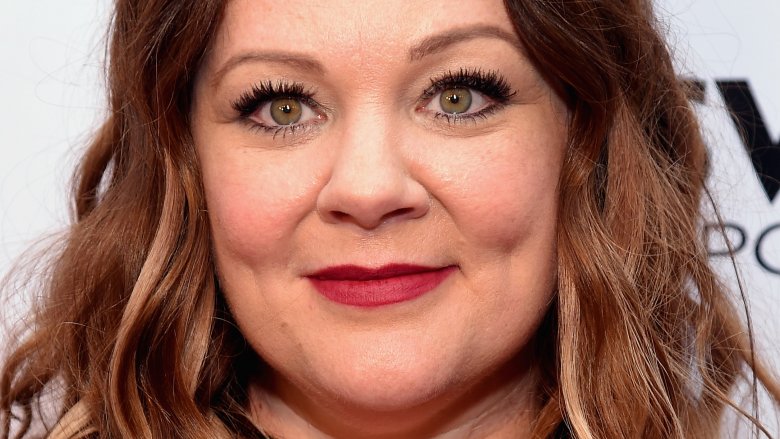 Getty Images
It's Christmas in June for actress Melissa McCarthy, as her newest film has officially been picked up. 
According to The Hollywood Reporter, New Line Cinema has snagged McCarthy's holiday comedy film Margie Claus. Directing the project is McCarthy's husband and creative partner Ben Falcone (Bridesmaids, The Boss). Falcone co-wrote the script with Damon Jones, whom he directed in 2014's Tammy. McCarthy is set to produce.
In Margie Claus, the North Pole's greatest export, Santa Claus, goes missing while delivering gifts on Christmas Eve. Old Saint Nick's wife, Margie Claus, is forced to devise a plan and assemble a ragtag team to find her husband. Leave her snowy homeland for the first time in decades is a frightening prospect, but with her companions by her side, Margie is determined she can rescue Santa and save Christmas for everyone. 
Margie Claus has been described as a "broad holiday family musical" hoped to evoke the same emotion and cinematic spirit as New Line's other Christmas movie, Elf. Fronted by funnyman Will Ferrel, Elf saw sweeping success in the mid-2000s, and the film is widely considered one of the best holiday flicks ever made. 
The third collaboration between McCarthy and Falcone, Margie Claus will also be McCarthy's musical debut, though no concrete details on possible songs have been unveiled.
McCarthy last appeared on the silver screen in the Ghostbusters reboot as Dr. Abigail "Abby" Yates. A true comedian at heart, McCarthy has made regular appearances on the sketch comedy series Saturday Night Live, where she's gained quite the reputation for her scarily accurate impression of White House Press Secretary and presidential communications director Sean Spicer. Next year, the actress will pop up in two films: the comedy film Life of the Party opposite Maya Rudolph, and the comedy-drama biopic Can You Ever Forgive Me? alongside Richard E. Grant. 
Margie Claus is due out November 15, 2019. Until then, check out the creepy things you never noticed in classic Christmas movies.