The Defenders Redefine #TBT In New Promo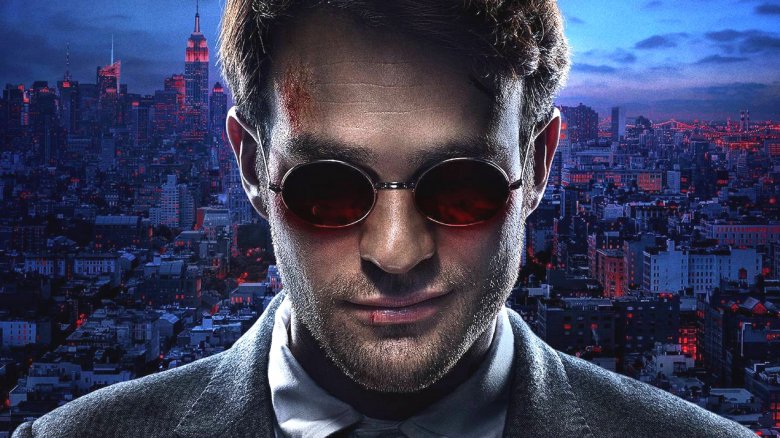 The Defenders have given a new meaning to a popular hashtag in a new promo. The teaser, conveniently released on a Thursday, reappropriates the hashtag #TBT (usually meaning throwback Thursday) to instead mean "That beat tho," showing off the titular "beat" by featuring its heroes kicking some major bad guy butt.
The eight-episode Defenders series will see Daredevil, Jessica Jones, Luke Cage, and Iron Fist uniting to take down a common enemy. While the new promo (set to the tune of "We Will Rock You") doesn't show any new footage from the highly anticipated TV show, it does highlight just how badass each of the team's members are by showing clips of each of them on their individual series' putting the beatdown on their enemies. Individual clips were also released on the social media accounts of each show, showing even more ass kicking. (For shots of the whole team taking down bad guys– including Elektra!– together, check out the show's trailer.) 
Not everything will be smooth sailing for the newly minted foursome; not only will they have to face off against a mega-villain in Sigourney Weaver's Alexandra, but they'll also have to deal with tension within the group. "It's very difficult when you all have such strong, passionate viewpoints, to kind of reconcile and make sure that everybody's on the same page," star Mike Colter previously said of the team. "It doesn't work that way, but we'll do the best we can."
The Defenders, which also stars Charlie Cox, Finn Jones, Krysten Ritter, Rosario Dawson, Simone Messick, Elodie Yung, Scott Glenn, Jessica Henwick, Rachael Taylor, Deborah Ann Woll, Carrie-Anne Moss, Elden Henson, and Eka Darville, will hit Netflix on August 18. While we wait, get some clues about what to expect by reading up on the superhero team's untold truth.
That beat tho. #TBT #DEFEND pic.twitter.com/SkDP5lY6so

— The Defenders (@TheDefenders) June 8, 2017
Down but not out. #TBT pic.twitter.com/woQVLekXlv

— Daredevil (@Daredevil) June 8, 2017
Still waiting for an apology, @LukeCage. #TBT pic.twitter.com/TIIPtnuwzo

— Jessica Jones (@JessicaJones) June 8, 2017
It's not how high you kick, @MarvelIronFist. It's how hard. #TBT pic.twitter.com/nmJcq2MBt6

— Luke Cage (@LukeCage) June 8, 2017
This is how we do it in K'un-Lun. #TBT pic.twitter.com/WVe69SE3Be

— Iron Fist (@MarvelIronFist) June 8, 2017