Christopher Nolan's Dunkirk Gets An Intense New Poster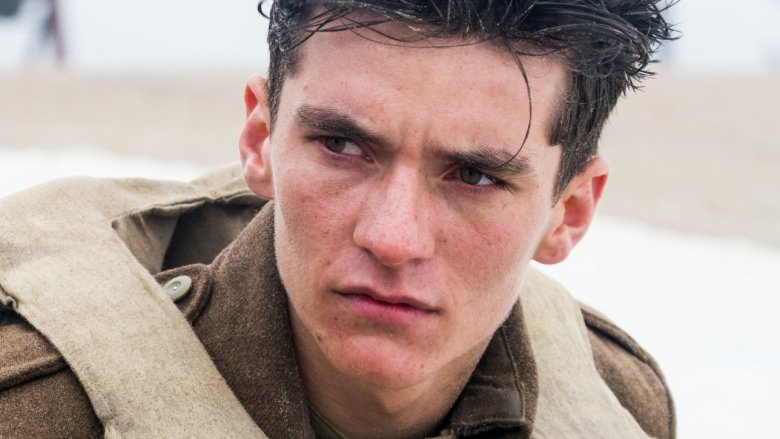 Christopher Nolan's Dunkirk has an intense new poster. The highly-anticipated film tells the story of the 1940 evacuation of the French city of Dunkirk, where thousands of soldiers were left stranded on a beach surrounded by enemy forces. Trapped on the beach as the enemy closes in, they have to find a way to get out of the impossible situation.
Written and directed by Nolan, the film is told from three perspectives: that of the soldiers on land, some of whom were stuck there for a full week; the British pilots in the air, coming to try and rescue them; and the boats, from both the Navy and civilians, coming to their aid by sea. Nolan described the film as covering a pivotal moment in World War II, without which Nolan said the "whole world would have been lost." 
"It is a true point of rupture in war and in history of the world," he said to Premiere. "A decisive moment. And the success of the evacuation allowed Churchill to impose the idea of a moral victory, which allowed him to galvanize his troops like civilians and to impose a spirit of resistance while the logic of this sequence should have been surrender. Militarily it is a defeat; on the human plane it is a colossal victory."
Fionn Whitehead, Kenneth Branagh, Cillian Murphy, Mark Rylance, Tom Hardy, James D'Arcy, Harry Styles, Jack Lowden, Tom Glynn-Carney, and Aneurin Barnard star in the ambitious film, which will be released on July 21. You can view the new poster below; while we wait for the film to be released, see all of the other movies that will blow you away this summer.