Wonder Woman's General Antiope Will Appear In Justice League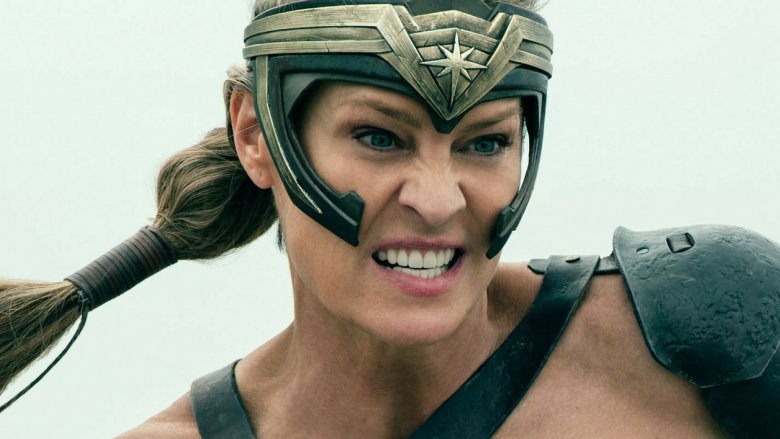 Warning: This article contains spoilers for Wonder Woman.
General Antiope will be back for Justice League. Stars Connie Nielsen and Robin Wright revealed in a recent interview with The LA Times that the character will appear in the upcoming superhero team-up movie, despite her death in Wonder Woman.
Antiope was tragically killed during the film's first battle scene on the shores of Themiscyra. While it doesn't sound like she will be coming back from the dead for Justice League, it appears that she will show up via flashbacks that will reveal more about her relationship with her sister, Nielsen's Queen Hippolyta. 
Star Gal Gadot said in the interview that the film will further explore the "beautiful but complex" mother daughter relationship between Hippolyta and DIana, after which Nielsen added, "And [Wright and I] got to do more in Justice League as well. As sisters as well. Kind of badass as well. We can't say much, but..." Added Wright, "And more of the story, you get some of the history."
Wright joining Justice League should be very exciting for Wonder Woman fans, as it could mean that the film will spend at least some time on paradise island, a location that really resonated with many viewers in the recently released film. Wright is also a huge star and a wonderful actress, so seeing her back in the DCEU in some form in the future should definitely be amazing.
Here is the official synopsis for Justice League (via Collider): Fueled by his restored faith in humanity and inspired by Superman's selfless act, Bruce Wayne enlists the help of his newfound ally, Diana Prince, to face an even greater enemy. Together, Batman and Wonder Woman work quickly to find and recruit a team of metahumans to stand against this newly awakened threat. But despite the formation of this unprecedented league of heroes— Batman, Wonder Woman, Aquaman, Cyborg, and The Flash— it may already be too late to save the planet from an assault of catastrophic proportions.
Justice League, directed by Zack Snyder and starring Gadot, Henry Cavill, Jason Momoa, Ben Affleck, Ezra Miller, and Ray Fisher, is due out on Nov. 17. While we wait, see what the cast looked like as kids.