Ben Bailey Will Return To Host Cash Cab Revival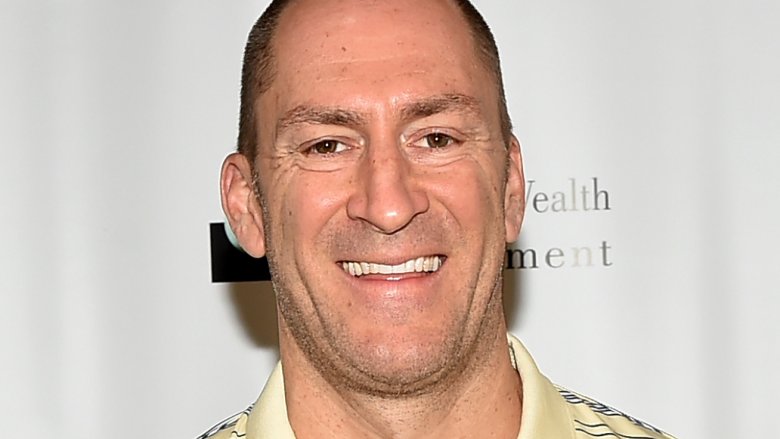 Getty Images
Cash Cab's original host will be back for the series' revival later this year. Entertainment Weekly reports that Ben Bailey, who hosted over 200 episodes of the series over its initial 2005 to 2012 run, will return to quiz unwitting passengers as they take the only cab in New York City that pays you. 
The Cash Cab revival was announced in late March. The revamped version of the series is set to pair the passengers with some of the top names in comedy, movies, and television, who will drive the titular cab. (No specific celebrity guests have been announced yet.) Contestants will still have to keep answering questions right to make it to their destination, with three wrong answers getting them knocked out of the cab. They'll be able to ask for help from friends or pedestrians, though, and can even use social media if they get stuck. 
Bailey won four Daytime Emmys during his time hosting Cash Cab. Since then, he has kept himself busy with comedy specials, featuring in two in Comedy Central and in his first Netflix special, Road Rage and Accidental Ornithology. He has also made guest appearances on Unforgettable and The Other F Word and appeared in the films Delivery Man and Bad Parents, and was on the game shows Brain Games and Deadliest Catch: The Bait. 
"Holy #%$&!! Cash Cab is back!!! HUGE thanks to all the fans who pushed for the show (and for me) to come back!" Bailey said in a statement announcing his return. "Never before has a comedian been so happy to go back to driving a cab. OMG, I think I left the meter running!"
The rebooted series, which comes from Curb Your Enthusiasm's David Steinberg, is set to hit Discovery Channel at some point later this year. While we wait for Bailey to return to the Cash Cab, read up on the untold truth of the show.