Roger Smith, 77 Sunset Strip Actor, Dead At 84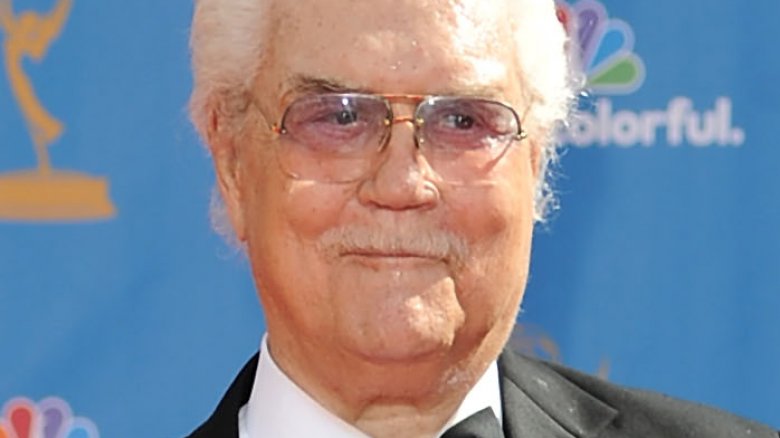 Getty Images
Roger Smith, a '50s and '60s acting icon who starred on the private eye series 77 Sunset Strip, has died, according to The Hollywood Reporter. He was 84. 
Smith saw success as an actor for nearly 20 years, from 1948 to 1966, but a debilitating neuromuscular disease known as myasthenia gravis cut his career short when he was in his 30s. It is currently unknown whether Smith's passing was due to complications from his illness, as no cause of death has been announced. 
Smith starred in films like No Time to Be Young (1957), Operation Mad Ball (1957), Crash Landing (1958), and Auntie Mame (1958). He worked with James Cagney in 1957's Man of a Thousand Faces and 1959's Never Steal Anything Small. Smith also made small-screen appearances on Father Knows Best and Sugarfoot.
Smith's most notable role was as detective Jeff Spencer 77 Sunset Strip, appearing in 136 episodes opposite Efrem Zimbalist Jr. as Stu Bailey. On the series, the pair "solved crimes and chased women while working out of their ultra-hip offices on the Sunset Strip." Smith left the show in 1963 after a five-season run when doctors discovered a blood clot in his brain. Initial surgery attempts were successful, but two years later, Smith was officially diagnosed with myasthenia gravis, which causes fatigue, muscle weakness, and double vision. 
Smith married Swedish-American actress Ann-Margret in 1967. One year later, Smith made his final film appearance in the 1968 film Criminal Affair (originally titled Sette uomini e un cervello). Smith played "un giacatore," a player; Ann-Margret played the lead, Leticia. 
Smith went on to manage Ann-Margret, producing her stage shows and television specials like Ann-Margret: From Hollywood With Love in 1969, Ann-Margret: When You're Smiling in 1973, and the telefilm Nobody's Children in 1994. Ann-Margret once said of Smith, "Roger had tremendous confidence in me, much more than I did... I can be hurt very easily, but he can't. He gradually brought me out of my shell."
Smith is survived by wife Ann-Margret and children Tracey, Jordan, and Dallas from his marriage with the late Australian actress Victoria Shaw.