Terry Gillam Wraps Filming On The Man Who Killed Don Quixote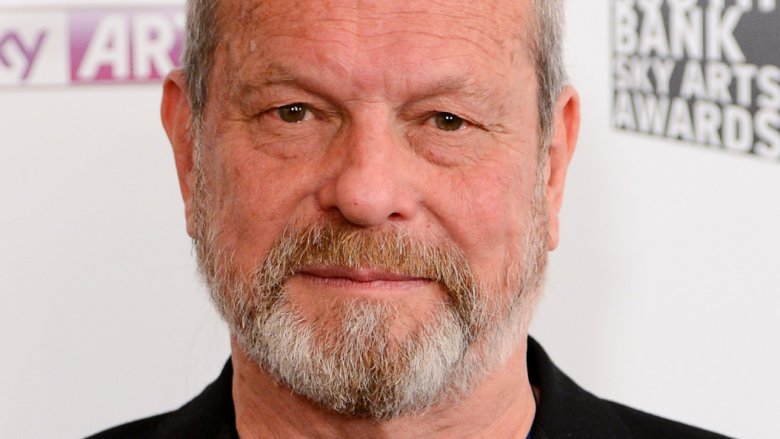 Getty Images
This is a headline nearly 20 years in the making: Visionary writer and director Terry Gillam has finally finished filming on The Man Who Killed Don Quixote, his passion project that has suffered an infamously troubled production.
The film's storied past began in 1998 when initial pre-production measures were set into motion. Blockades, freak accidents, and heated studio arguments tore The Man Who Killed Don Quixote apart, with original filming getting shut down in 2000 and financial struggles destroying a planned shoot in 2016. 
But now, all is well on the Don Quixote front. Gilliam took to Facebook, announcing that he has officially wrapped camera work on his modern-day retelling. "Sorry for the long silence. I've been busy packing the truck and am now heading home. After 17 years, we have completed the shoot of The Man Who Killed Don Quixote," Gillam wrote. "Muchas gracias to all the team and believers. Quixote vive!" 
This is incredible news for those yearning to see Gillam's vision of Don Quixote on the silver screen, but it's even sweeter for Gillam himself, as he's achieved his dream after years of trying. 
For some time, the late John Hurt was attached to the film, set to play Quixote himself; however, Johnathan Pryce (whom most will recognize from his role as the High Sparrow in HBO's Game of Thrones) now stars as the titular adventurer. Joining Pryce is Star Wars actor Adam Driver as Toby, the male lead who's "an arrogant advertising exec who comes home to his Spanish village and somehow becomes entangled with the legendarily insane would-be knight." Olga Kurylenko (Quantam of Solace) and Stellan Skarsgård (Good Will Hunting, The Avengers) star in supporting roles as Jacqui and The Boss, respectively.  
As far as plot is concerned, The Man Who Killed Don Quixote will document Toby's unusual experiences as he "jumps back and forth in time between 21st century London and 17th century La Mancha, where Don Quixote mistakes him for Sancho Panza." The film is anticipated for release in 2018. 
Until we know more about The Man Who Killed Don Quixote, take a look at the other films we can't wait to see next year.