Dan Aykroyd Slams Ghostbusters Reboot Director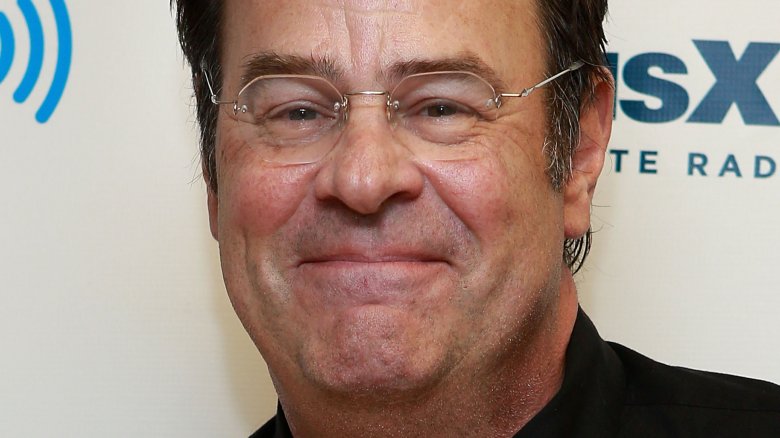 Getty Images
Who you gonna call about making another Ghostbusters reboot? Definitely not original franchise star Dan Aykroyd, who dug into director Paul Feig for the mistakes he made with the 2016 remake.
During an appearance on the British morning talk show Sunday Brunch (via Twitter), Aykroyd spoke about the film, in which he made a cameo appearance as a taxi driver who "ain't afraid of no ghosts" alongside funny ladies Kate McKinnon, Melissa McCarthy, Kristen Wiig, and Leslie Jones. Aykroyd's praise of the actresses quickly turned into harsh commentary on Feig's inability to listen to producers' suggestions and overzealous spending. He stated that the reshoots on the Ghostbusters reboot cost Sony tens of millions of dollars. 
"The girls are great in it. Kate McKinnon, Melissa McCarthy, Kristen Wiig—what a wonderful, wonderful players they are—and Leslie Jones. I was really happy with the movie, but it cost too much. And Sony does not like to lose money," Aykroyd explained. "The director, he spent too much on it. He didn't shoot scenes we suggested to him and several scenes that were going to be needed and he said, 'Nah, we don't need them.' Then we tested the movie and they needed them and he had to go back. [Sony spent] about $30 to $40 million in reshoots."
Aykroyd also mentioned that though the reboot "made a lot of money around the world," it simply cost far too much, "making it economically not feasible to do another one." Aykroyd delivered a final scathing line, stating that because of Feig's behavior, he "will not be back on the Sony lot any time soon."
Aykroyd's comments come as quite a surprise given his past support of the film. The actor was a major player in the reboot's promotion, and at one point even rallied for a sequel (via ScreenRant). There's no saying exactly what spurred his change of heart, but it appears that Aykroyd is more unnerved with filmmaking politics and financial concerns rather than the quality of the Ghostbusters reboot. In any case, Aykroyd is the first person directly involved with the movie to voice contention with Feig's direction.
Though an all-female Ghostbusters sequel could still happen, Feig won't be involved in it if Aykroyd has his way. While we wait to see what's in store for the franchise, find out what critics really thought about Ghostbusters.