Wonder Woman Flies To Over $100 Million Opening Weekend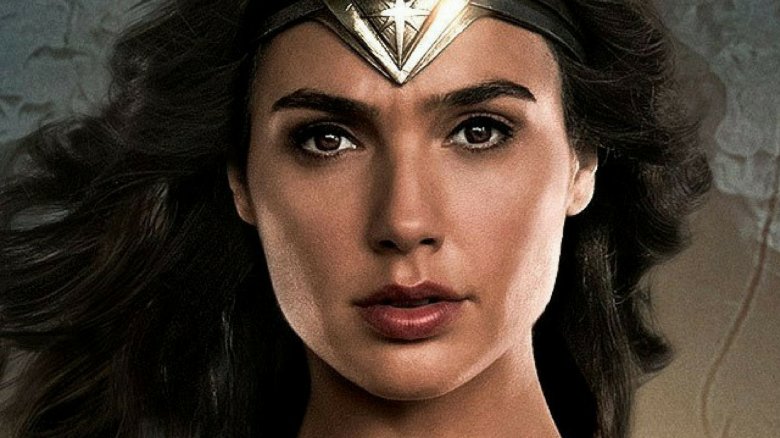 Wonder Woman can't be stopped. The movie has officially topped $100 million for its opening weekend, debuting to $100,505,000 and catapulting Patty Jenkins to the highest domestic opening for a female director ever. (via Box Office Mojo)
Wonder Woman was initially tracking for an opening around $65 million, on par with the first outings in Marvel's Thor and Captain America franchises. However, the film's stellar reviews and the excitement of seeing a female superhero lead her own film bumped the movie up, resulting in a bigger opening than Iron Man ($98.6 million), Captain America: The Winter Soldier ($95 million), and Guardians of the Galaxy ($94.3 million). It's also a bigger domestic debut than this summer's juggernaut The Fate of the Furious, which premiered to $98.7 million. 
DC films have historically done well at the box office but have been less popular with critics. Henry Cavill's Man of Steel, the beginning of the DCEU, earned $668 million at the worldwide box office and a 55 percent on Rotten Tomatoes. The follow-up film, Batman v. Superman: Dawn of Justice, did better at the box office, with $873 million worldwide, but fared worse with critics, falling at a 28 percent on Rotten Tomatoes. Suicide Squad fell even further, with a 25 percent, although the film once again was a box office success with $745 million worldwide.
While Wonder Woman had a less heroic opening than her predecessors, the film's much more positive reviews (the movie falls at a 93 percent on Rotten Tomatoes, making it one of the best-reviewed superhero films of all time) should help it to maintain its lead going in to its second week, a problem for past DCEU films. Suicide Squad opened to $133 million but fell 67 percent to just $43 million in its second week; Batman v. Superman fell even further in its second week, debuting to $166 million and then dropping 69 percent to $51 million. Man of Steel was marginally the best film at holding on to its opening weekend, bringing in $116 million for its opener and falling 64 percent to $41 million in its second. Comparably, Marvel's Iron Man, Captain America: The Winter Solider, and Guardians of the Galaxy, which all had similar reviews and openings to Wonder Woman, fell 48.1 percent, 56.6 percent, and 55.3 percent, respectively.
The other huge story for Wonder Woman's success is Jenkins' accomplishment. Jenkins, whose last feature film was 2003's Monster, made on an $8 million budget, surpassed Fifty Shades of Grey's Sam Taylor-Johnson as the female director with the highest domestic opening, a huge accomplishment for women in Hollywood. Jenkins is one of a very small group of women to take on a film with an over $100 million budget, but her amazing success should hopefully mean that that becomes a more common occurrence in the future. 
Elsewhere this weekend, Captain Underpants: The First Epic Movie, the other big wide release, drew in $23.5 million, just in line with expectations and good for second place. Pirates of the Caribbean: Dead Men Tell No Tales continued to do fine but not particularly impressive business with $21.6 million, while Guardians of the Galaxy Vol. 2 dropped out of the top two for the first time in its fifth weekend in theaters, pulling in $9.7 million. Baywatch filled out the top five with $8.5 million, while Alien: Covenant disappointed again in sixth place with $4 million. 
If Wonder Woman can maintain its amazing numbers through the second week, the film should easily prove to be a box office juggernaut that can't be stopped, something which is definitely needed in a summer that has already produced more flops than it has successes. (See: Baywatch, King Arthur: Legend of the Sword, Alien: Covenant.) However, the movie faces stiff competition from Tom Cruise's The Mummy reboot, which could prematurely knock it out of first place. Either way, Wonder Woman is already clearly a box office superhero.