The Character Everyone Forgets Danny Trejo Played In Breaking Bad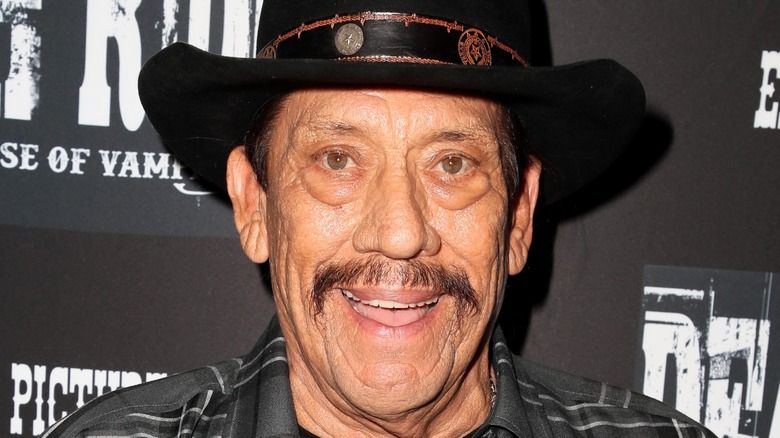 David Livingston/Getty
For many moviegoers, beloved character actor Danny Trejo likely became a recognizable face after he co-starred in the "Spy Kids" franchise as Isador "Machete" Cortez, the estranged brother of super-spy Gregorio Cortez (Antonio Banderas). Trejo made a cameo as the character in the franchise's first installment and went on to play a vital role in the series' four sequel films. 
Notably, a fake trailer for a film titled "Machete," based on his "Spy Kids" character, was released as part of the 2007 pulp film "Grindhouse." He then went on to reprise the role in the Robert Rodriguez-directed "Machete" and "Machete Kills" (via IMDb), two films that expanded and focused on the life and backstory of their titular character.
Known for his trademark "tough guy" look, Trejo is frequently cast in crime dramas and action films as hitmen, members of the mafia, or antiheroes. However, most people seem to have forgotten his role in Season 2 of the hit AMC series, "Breaking Bad."
Danny Trejo played a Cartel member turned DEA informant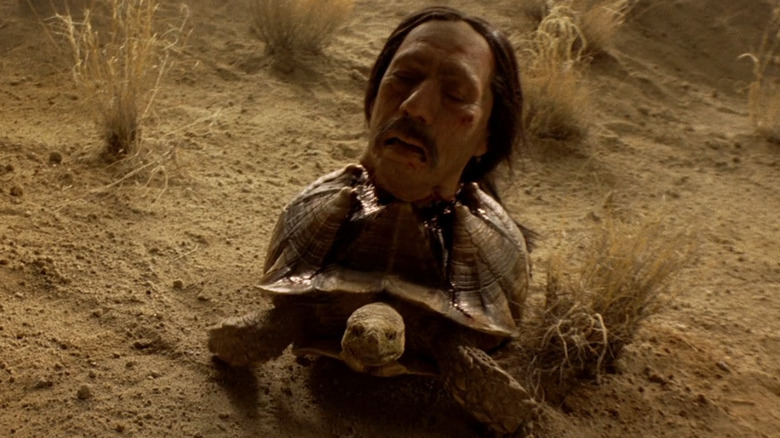 AMC
In Season 2 of "Breaking Bad," Danny Trejo plays Tortuga, a high-ranking Cartel drug runner turned DEA informant. Tortuga worked under Juan Bolsa (Javier Grajeda), the co-founder of The Cartel and close ally to both Don Eladio (Luis Politti) and Hector Salamanca (Mark Margolis).
After Hank Schrader (Dean Norris) is promoted to the El Paso DEA office, his first task is to interrogate Tortuga. When Tortuga reveals the location of a potential drug deal, Hank and several of his fellow DEA agents decide to surround the area and wait. Upon moving in closer, the agents discover Tortuga's severed head mounted on the back of a live tortoise with the words "Hola, DEA" written on the shell.
While mocking Hank's horrified reaction, one of the other DEA agents pulls the head off of the turtle, triggering an explosive device hidden in Tortuga's skull. The blast kills one agent and injures three others. It is subsequently revealed that Juan Bolsa ordered Marco and Leonel Salamanca (Daniel and Louis Moncada), also known as The Cousins, to execute Tortuga for betraying The Cartel.
The character's demise is one of the most memorable that "Breaking Bad" ever devised, making Trejo's turn as Tortuga hard to forget despite the fact that he didn't stick around for very long.